Weather.com devotes entire homepage to Puerto Rico crisis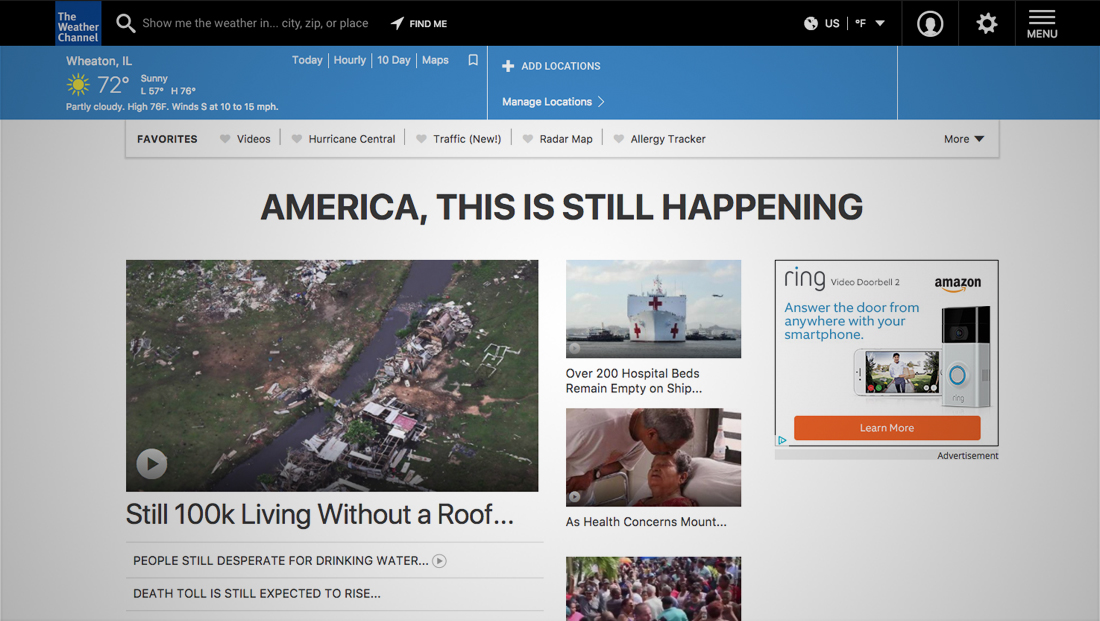 On the one month anniversary of Hurricane Maria hitting Puerto Rico, The Weather Channel is devoting its entire homepage, weather.com, to covering the crisis and recovery and its environmental impact.
The page went live at 7 a.m. eastern time on Friday, Oct. 20 and will remain live until Saturday, Oct. 21 at 7 a.m. and also extends to the channel's family of apps.
As of midday Friday, the page features the headline "America, this is still happening" along with links to numerous stories about the current statistics of people and infrastructure affected by the storm and its aftermath.
This isn't the first time weather.com has used its popular site to send a message — after Donald Trump announced plans to pull out of the Paris Accord in June, the homepage was changed to exclusively feature climate change related content.