Weather Channel still using homepage to protest Trump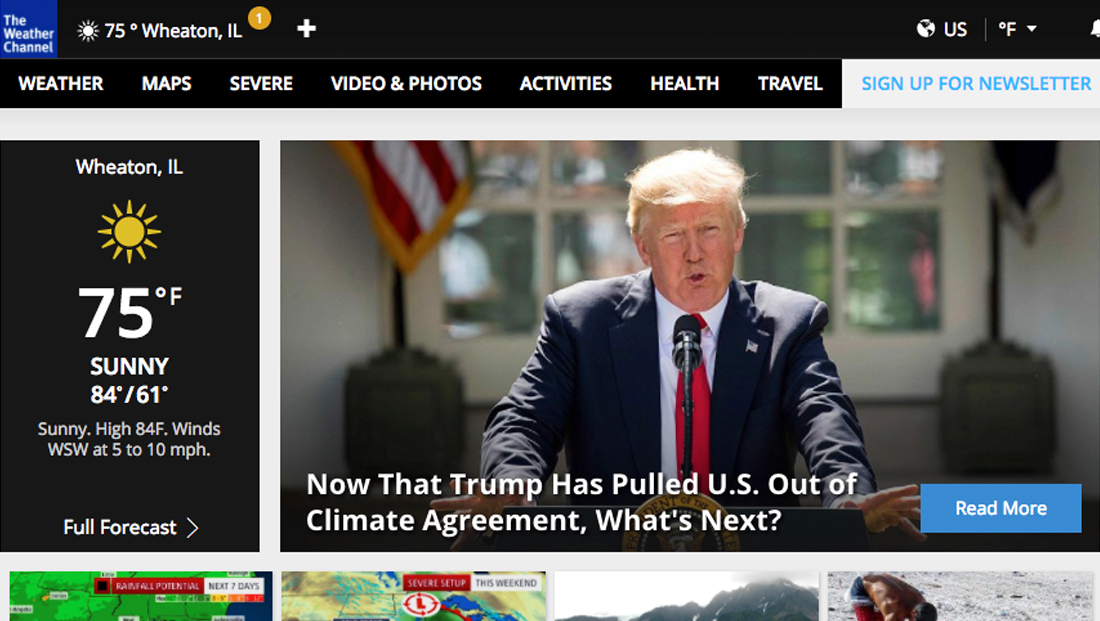 The Weather Channel's website, weather.com, is still using its homepage to protest Donald Trump's decision to withdraw from the Paris Accord.
The site first started feeding climate change related content to its homepage shortly after Trump made the official announcement and, as of Friday morning, nearly all of the homepage's main content area is still featuring a mix of similarly-themed stories.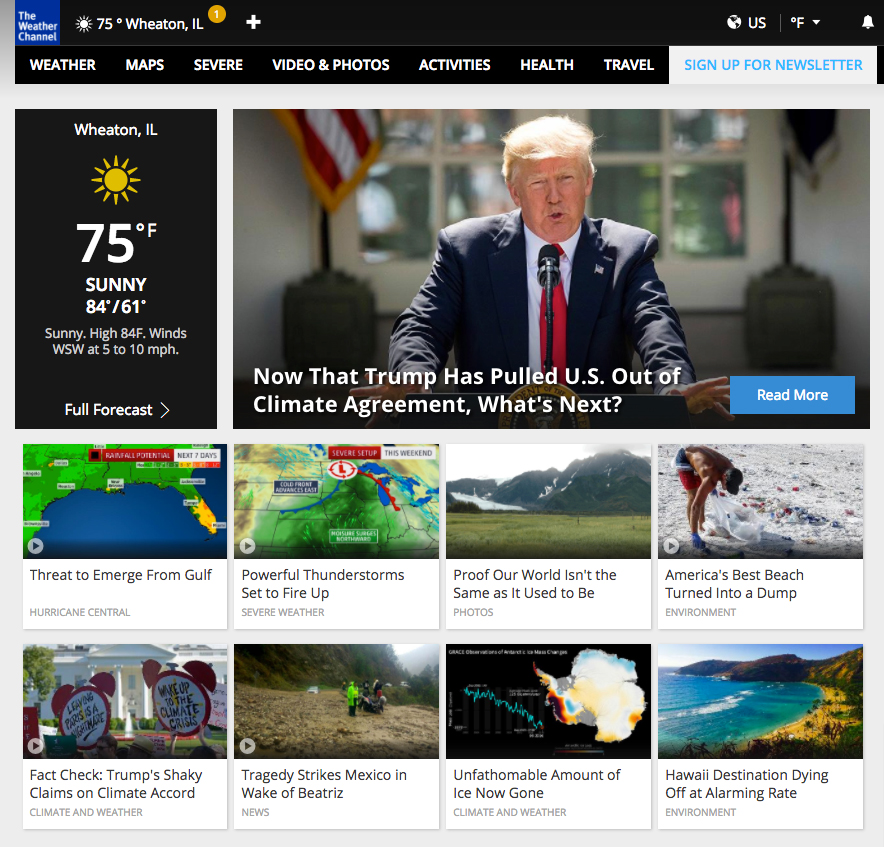 Weather Channel executives have confirmed to multiple media outlets that the story selection is no coincidence, but rather a teachable moment.
Although, by Friday morning, The Weather Channel did opt to incorporate timely stories about hurricane season and severe weather threats, the two rest of the primary content area was filled out with climate change stories, with the lead story still spotlighting the content.