Albuquerque set reimagines 'diagrid' as mountains, blends with local architecture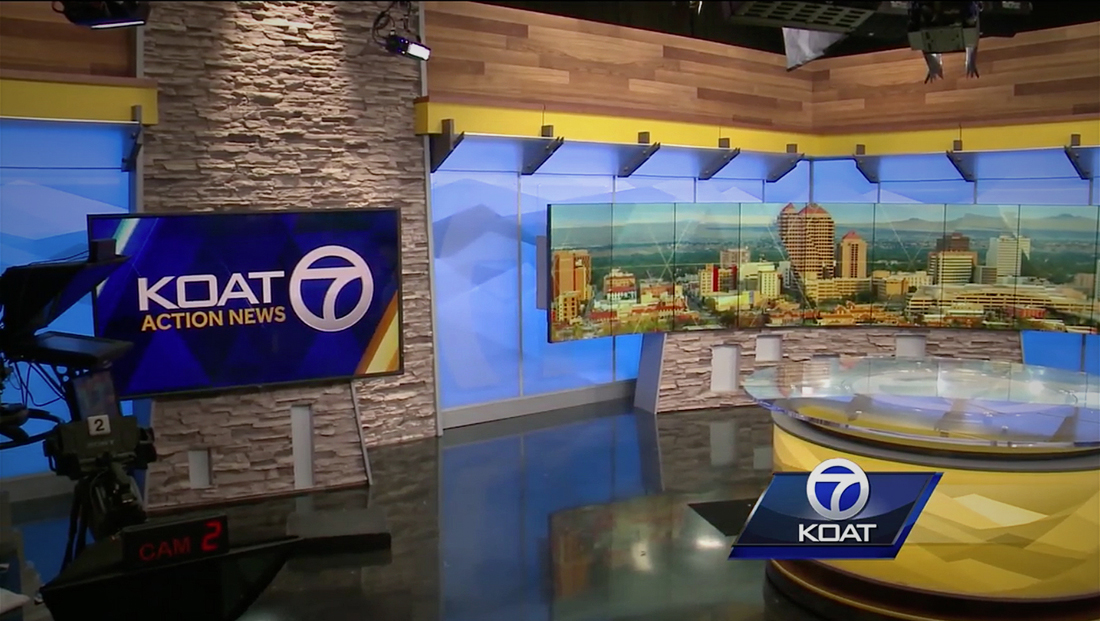 KOAT, the Hearst owned ABC affiliate in Albuquerque, New Mexico, has debuted a new set that incorporates references to local nature and architecture along with flexible storytelling and branding options.
The set, from Devlin Design Group, centers on a circular anchor desk with the station's "Circle 7" logo in the middle of its acrylic top.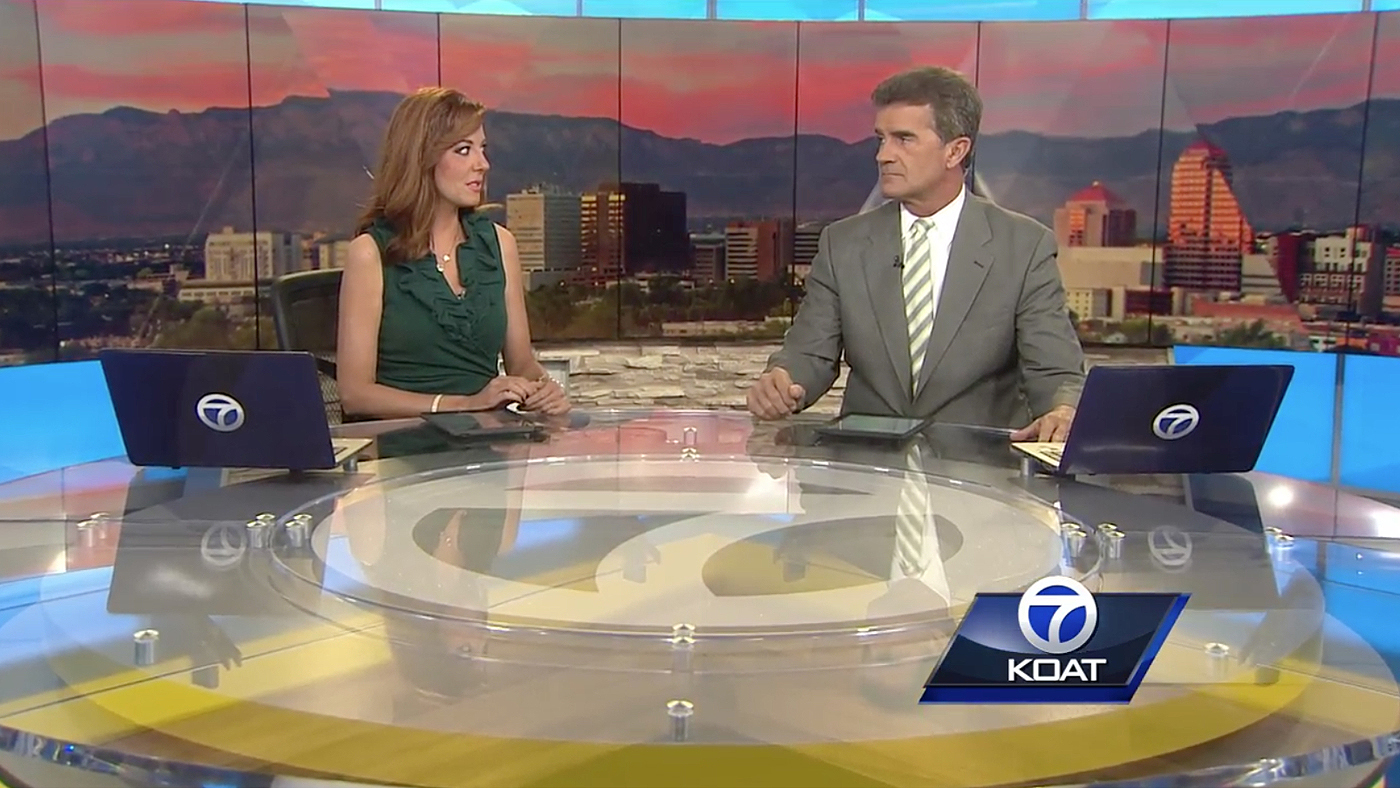 The main anchor area is backed with a 9×1 vertically mounted video wall from Primeview, which can also be shot off-axis as a standup location.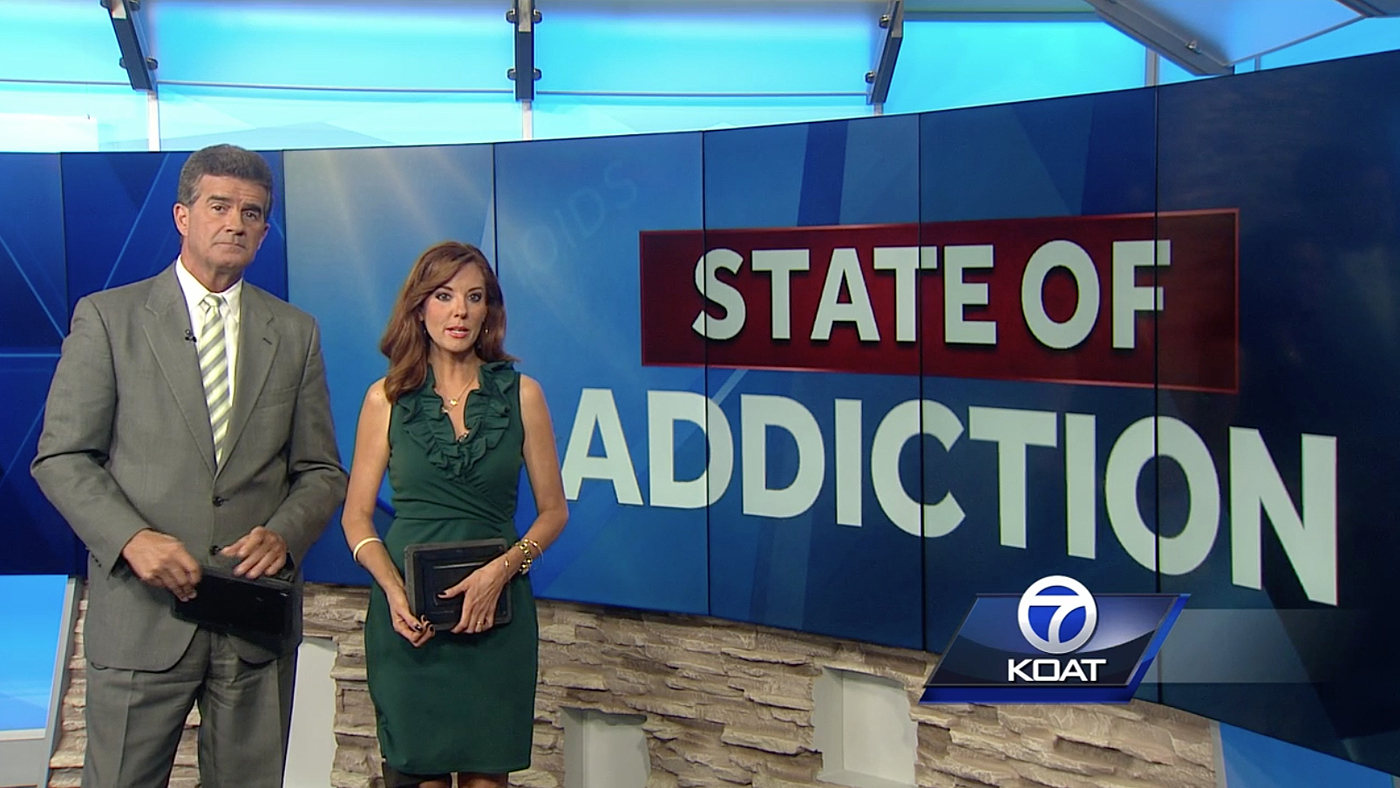 In addition to branded and topical graphics, the video wall is also used to display a stylized skyline with glassy renditions of the station group's trademark "diagrid" pattern.
That pattern is also included in the printed backlit graphics that cover much of the set's walls — though, by moving away from the "even" diamond polygons and rotating the layout 90-degrees, the result is an abstract reference to the Sandia Mountains that border the city. Devlin Design Group notes the pattern is also inspired by Native American art and the diverse population of New Mexico.
Other local flavor is included in the design through the use of both faux stacked stone with adobe-inspired niches and wood finishes, adding warmth to pair with technology.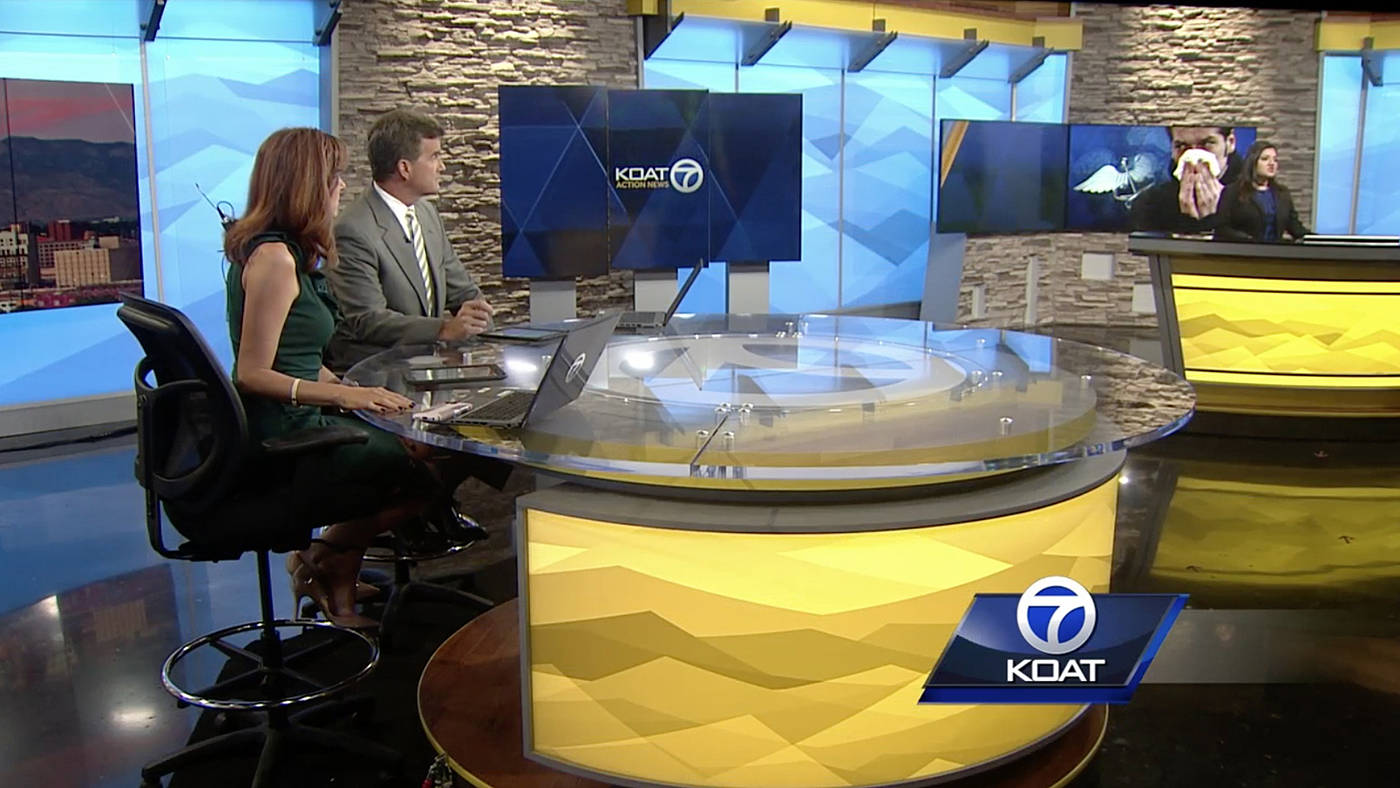 In addition, various sections of the set's header include small metallic accents that are a sort of modern interpretation of adobe architecture's trademark exposed beams — with an angle that's also suggestive of the diagrid pattern. As well, a bright yellow coloring is used on the soffit that rings the set as well as in the desk's backlit graphics. This color, which the station is known for, is also a reference to the New Mexico state flag.
The set is designed with flexibility in mind, with two additional multipurpose standup areas positioned around the studio.
The first includes three vertically mounted panels that can be used in a variety of configurations, as well as appearing in wide toss shots to the additional standup area that's equipped with a presentation pod and two horizontal panels.