S.D. station moves to new 'territory' with set update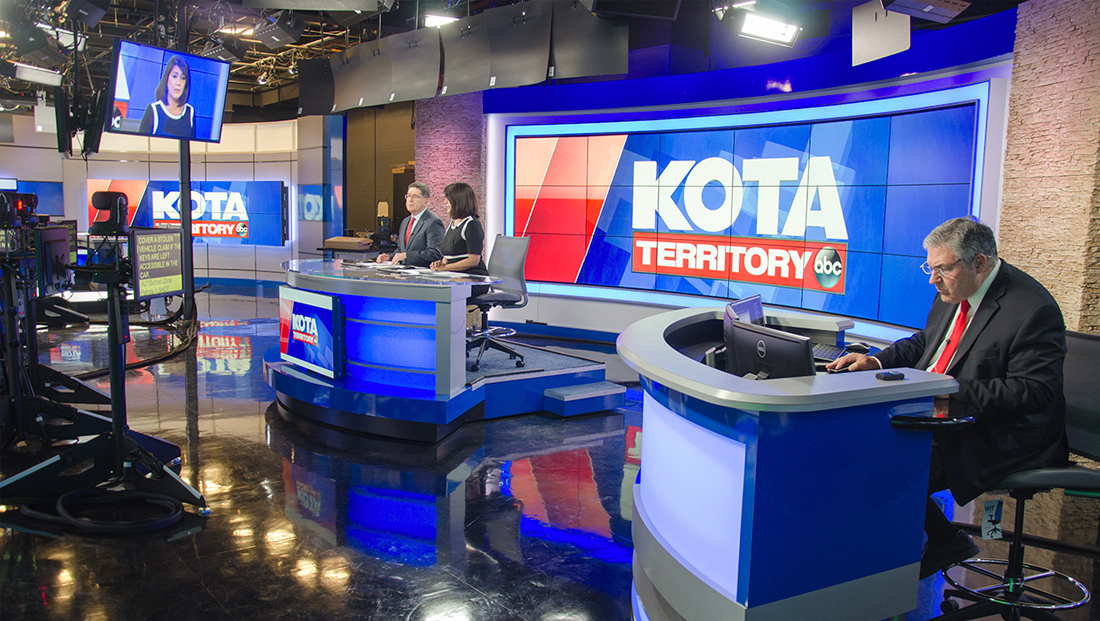 KOTA, the ABC affiliate in Rapid City, South Dakota, has debuted a new set from FX Design Group.
The new set is stocked with multiple video walls from Digital Video Group and color changing technology, given the station optimum flexibility.
KOTA brands under the name "KOTA Territory" and "KOTA Territory."
The station's new look centers around an anchor desk backed with a 6×3 slightly curved video wall with thick internally lit border flanked by faux stone walls.
The right side of the studio features a weather center, while the far left area features a frameless curved video array set against in white-gray wall with dark reveal lines.