'Today' competitors scramble to cover Matt Lauer news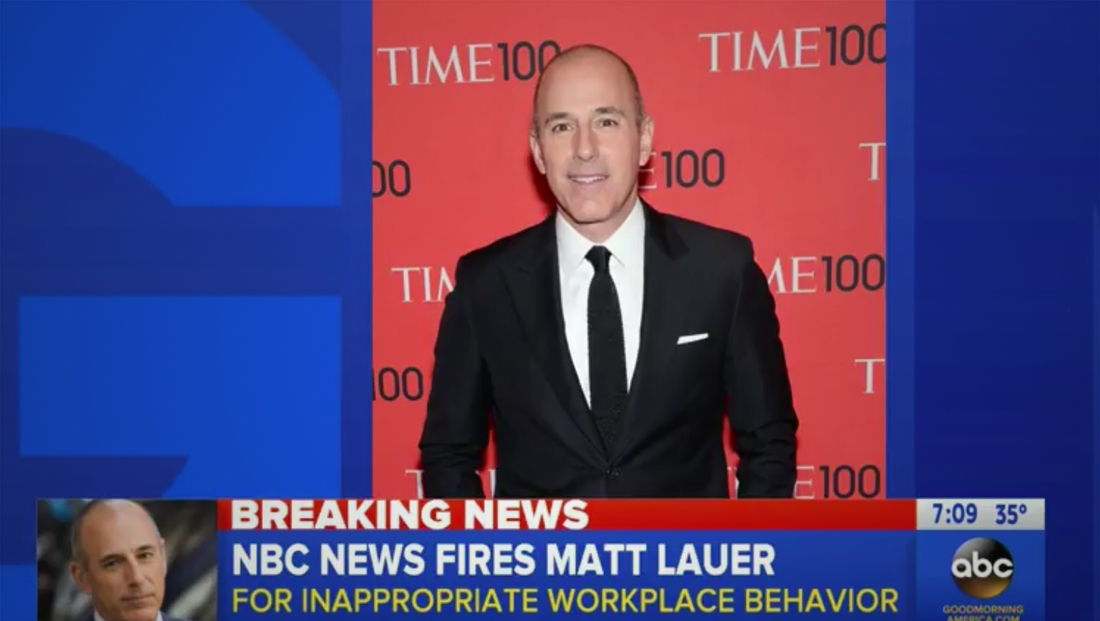 With NBC opting to release the announcement that it had fired "Today Show" anchor Matt Lauer over alleged sexual misconduct just before 7 a.m. eastern time, "Good Morning America" and "CBS This Morning" were left covering the story as it unfolded on their competitor's air.
NBC News chairman Andy Lack released a statement just before the morning shows hit the air on the east coast.
The "Today Show" lead off with the news using what appeared to be prepared scripts.
"Good Morning America," meanwhile, launched its show with North Korea coverage before switching to the Lauer story about 10 minutes into the show.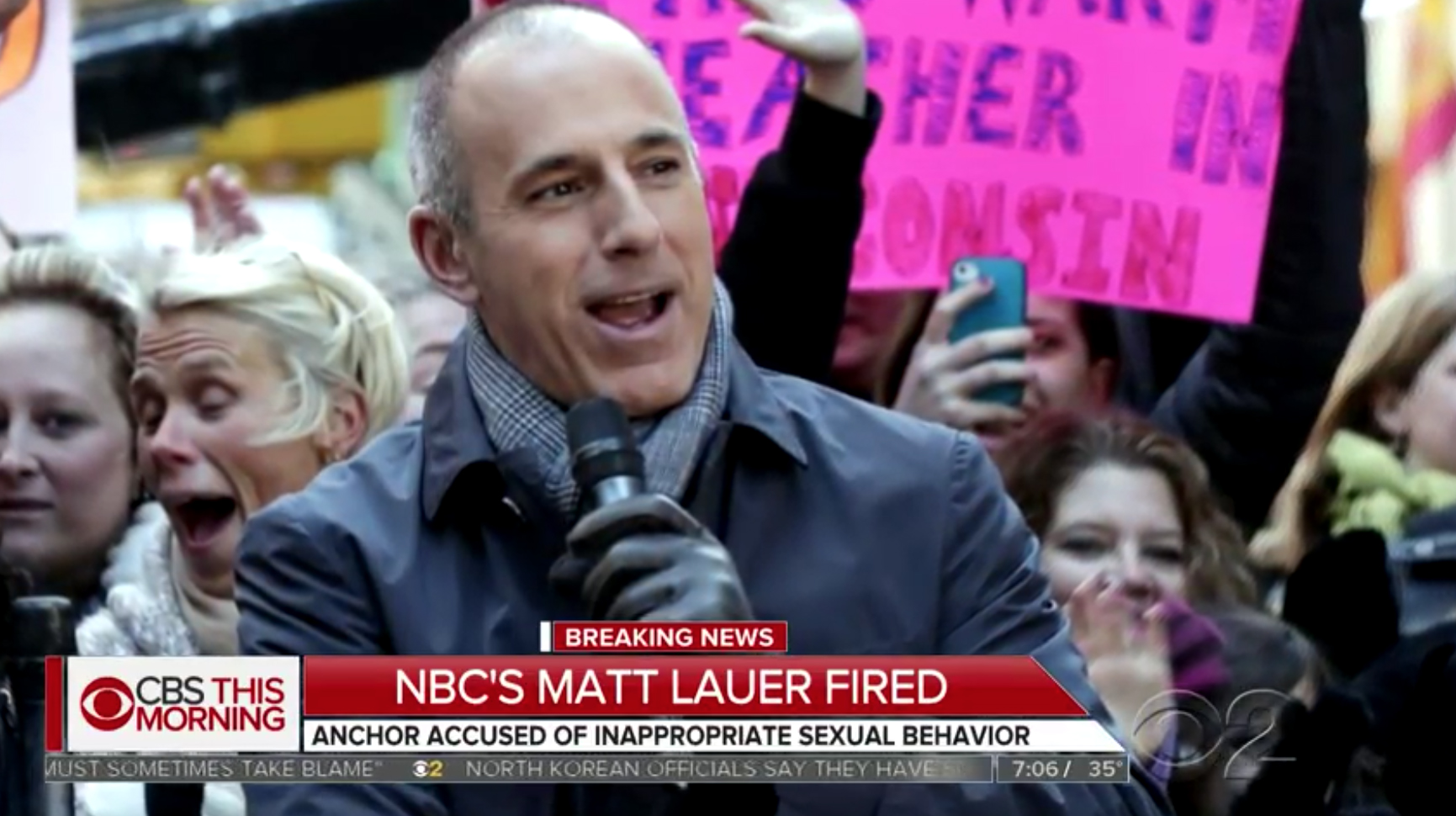 "CBS This Morning," which found itself in a similar situation over the past few weeks when its own anchor, Charlie Rose, was also fired over sexual harassment accusations, also lead with North Korea but switched to the Lauer story about six minutes into the first block.
Both shows used their red breaking news graphics, with "GMA" adding a photo of Lauer in the lower left corner of the screen.