NBC scrubs Lauer's photo from website, social media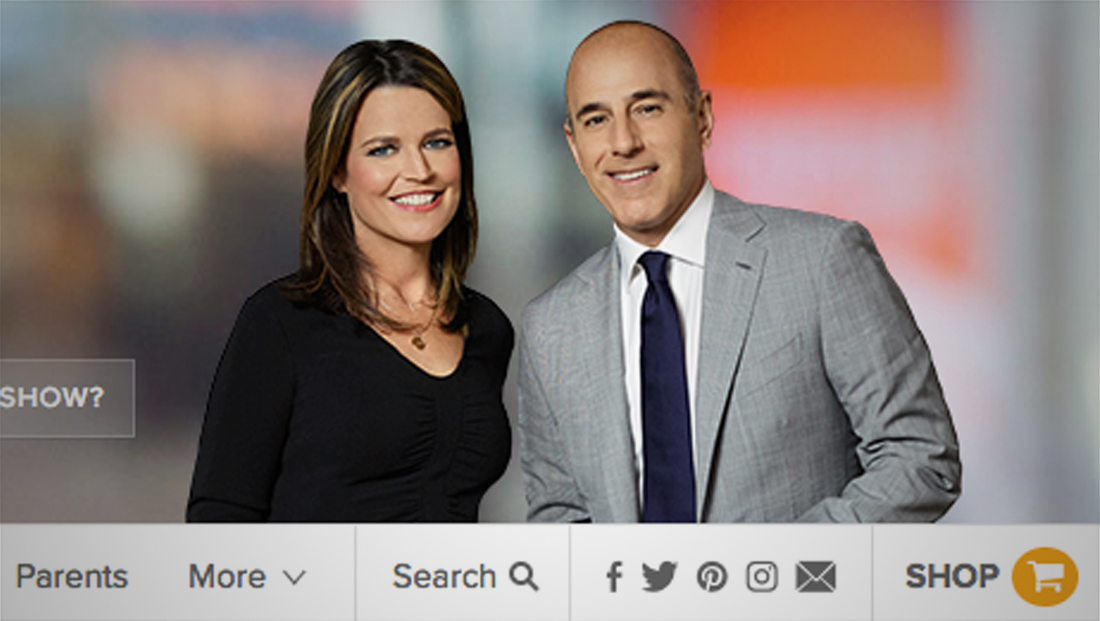 After announcing the firing of "Today" anchor Matt Lauer, NBC News quickly moved to update its various websites and social media accounts to remove Matt Lauer's name and photo.
Though the official "Today" website and social media profiles featured Lauer's image as of 7:20 a.m. eastern time, the imagery was yanked within the next hour or so.
.@TODAYshow social profiles prominently feature #MattLauer as of this morning pic.twitter.com/4N22vdW6Vo

— TVNewsInsider (@tvnewsinsider) November 29, 2017
#TodayShow website header also still sports #MattLauer's photo pic.twitter.com/LCnID0u252

— TVNewsInsider (@tvnewsinsider) November 29, 2017
The show's website, Today.com, removed the cutout photos of both Savannah Guthrie and Lauer, leaving only a heavily blurred image of Studio 1A visible in the header.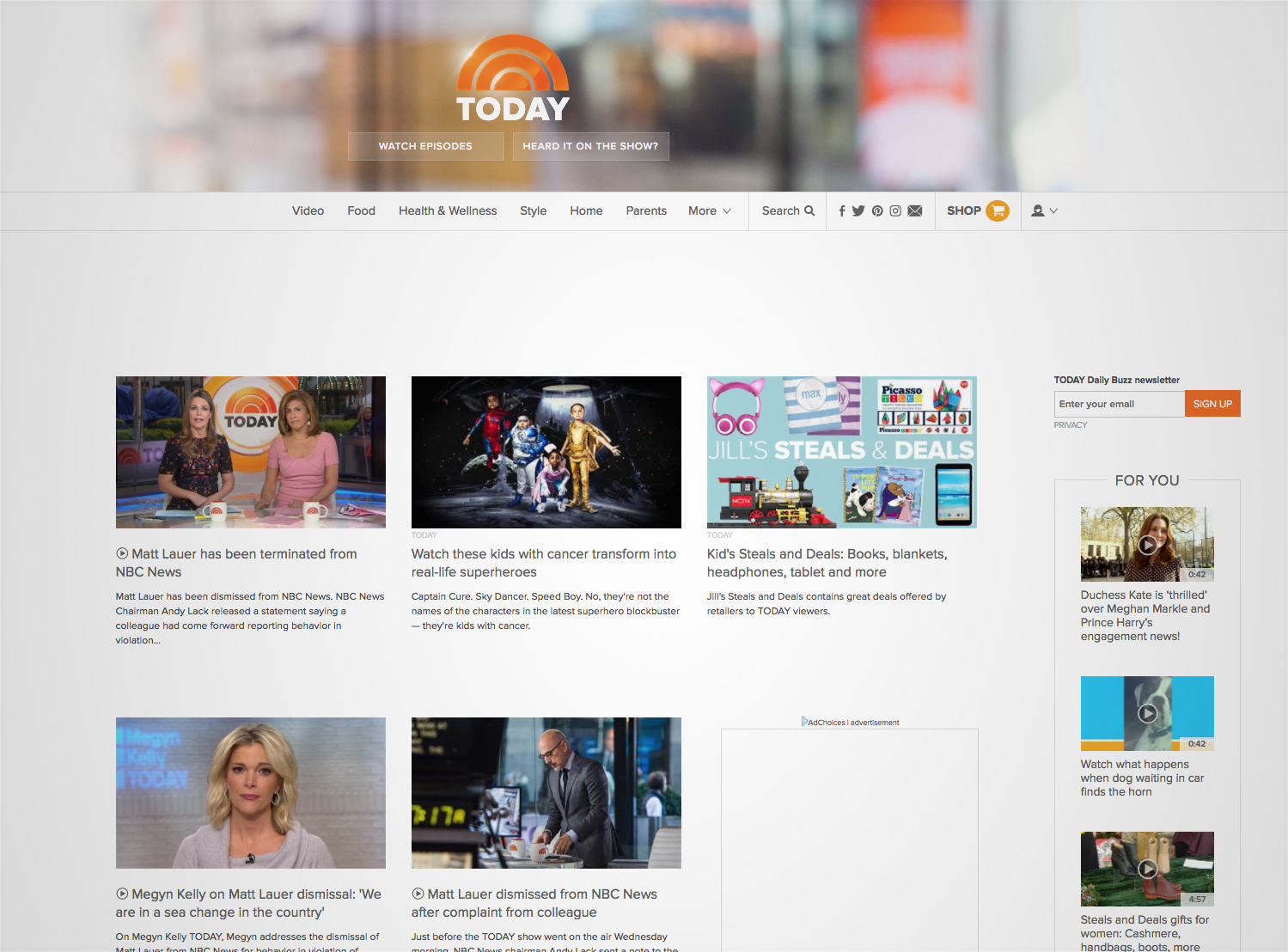 The removal of the talent photos created an odd off-center look to the design.
Though the more obvious references to Lauer have been scrapped, the "behind-the-scenes" code for meta description, Open Graph and Twitter Cards still listed Lauer's name as of 10:40 a.m. eastern.
It's worth noting the same code still references Willie Geist and Natalie Morales, who, though still with NBCUniversal, are not permanently assigned to the weekday "Today Show."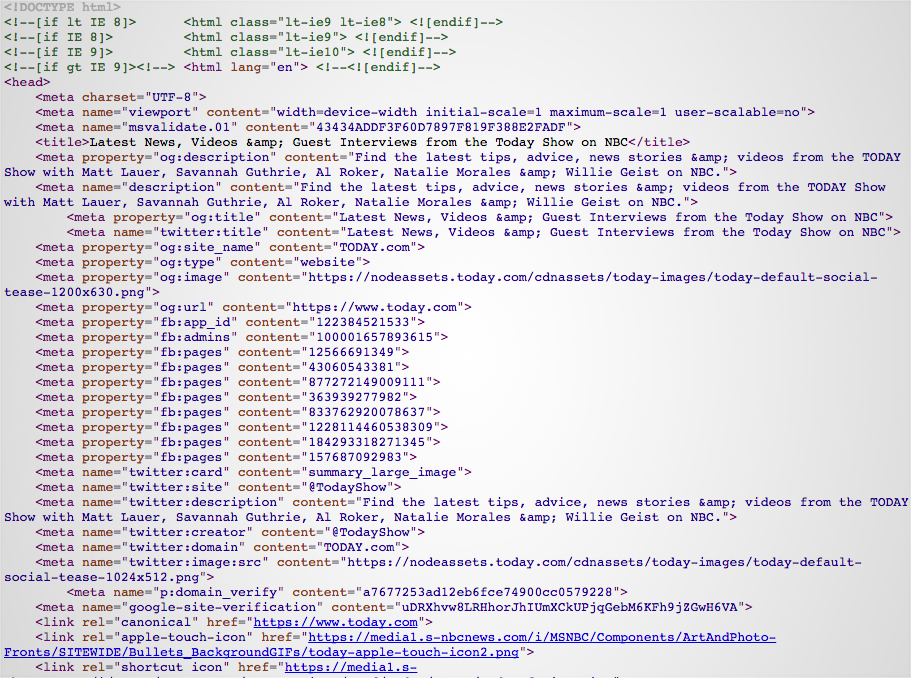 Meanwhile, the show's social media profiles, most notably Twitter and Facebook were updated over the course of Wednesday morning.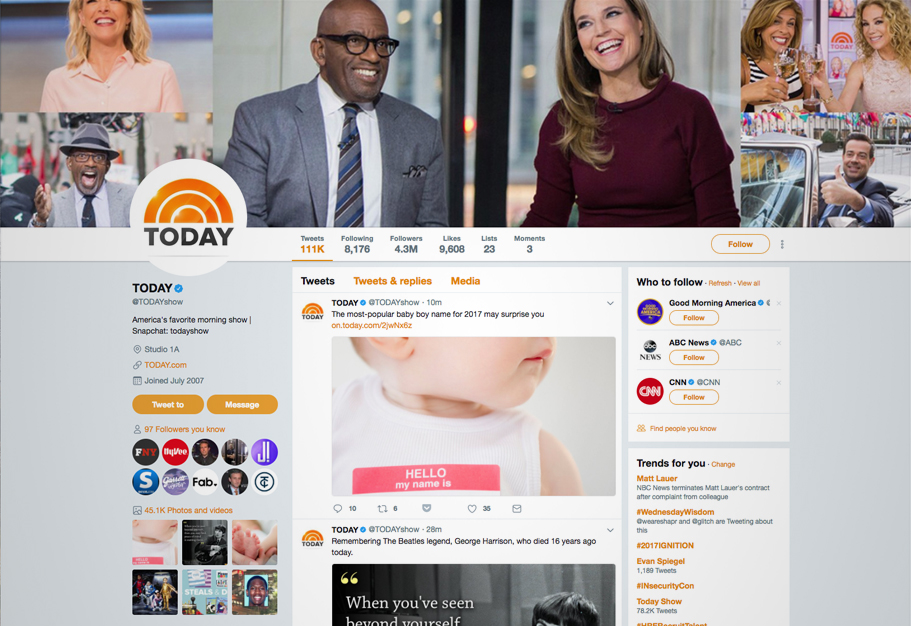 Both Facebook and Twitter received a collage of photos featuring a smiling photo of Al Roker and Guthie at center with other members of the "Today" family included as well — including Megyn Kelly.