Al Arabiya goes to particle level in World Cup open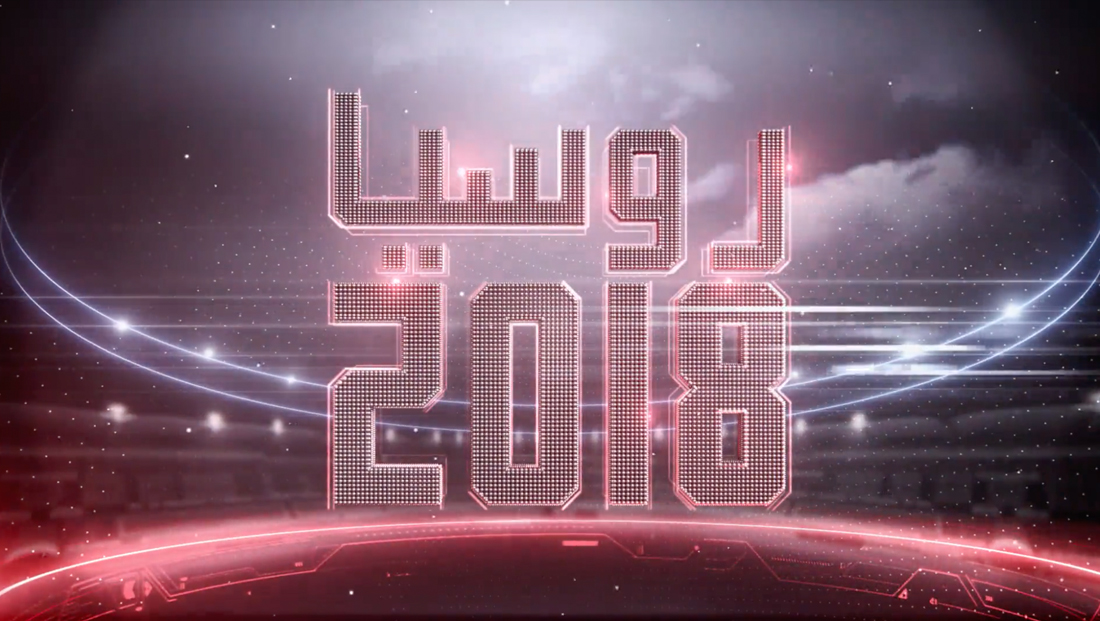 Arabic channel Al Arabiya's World Cup open breaks down European football themed elements to droplet like spherical particles, creating a unique presentation that separates the network from others covering the big event.
The open, with design and compositing by Latif Ghouali, starts with a closeup view of the water-like droplets with bright bluish white and red rings and bursts of light behind.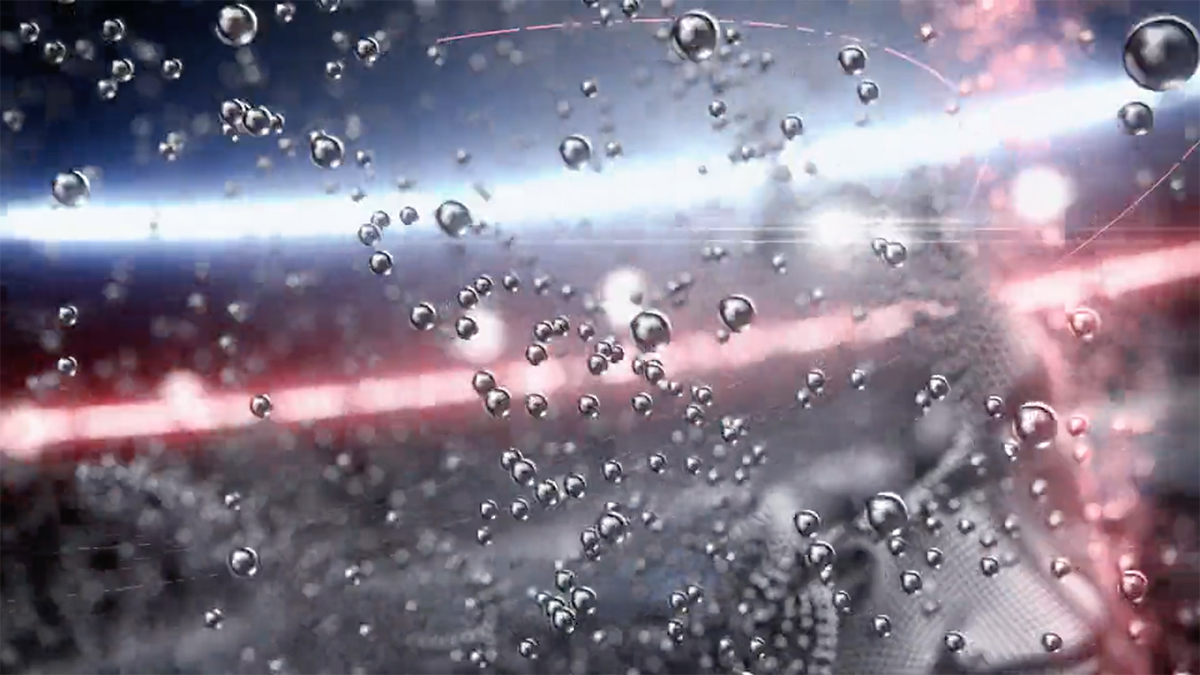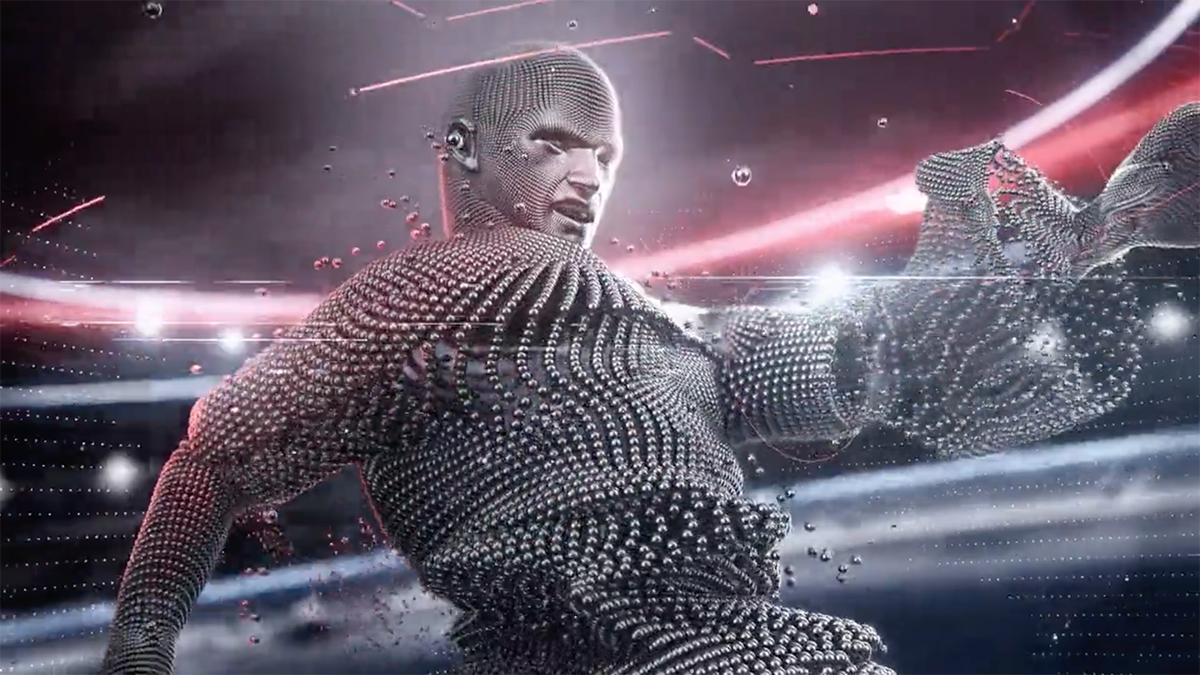 As the view zooms out, the particles gather together to form the figure of a football player. The viewport twists around to focus on the player's foot.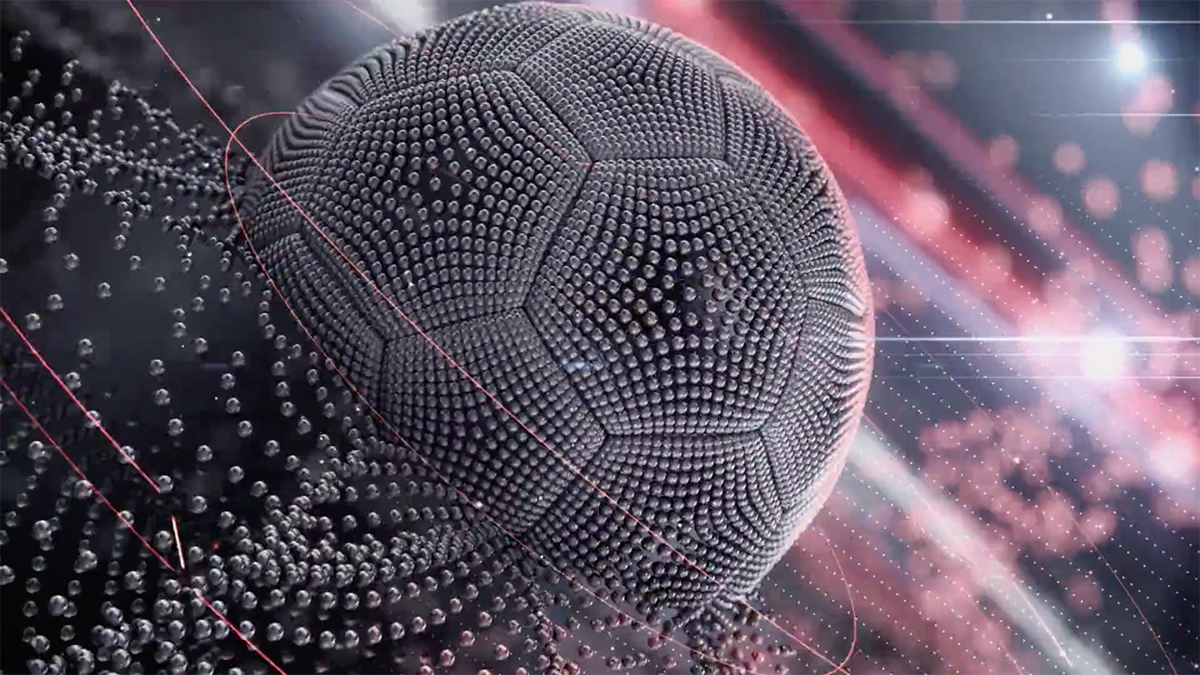 Next, a North American soccer ball "forms" out of a field of particles — as the 3D camera moves around to showcase the player "kicking" the ball.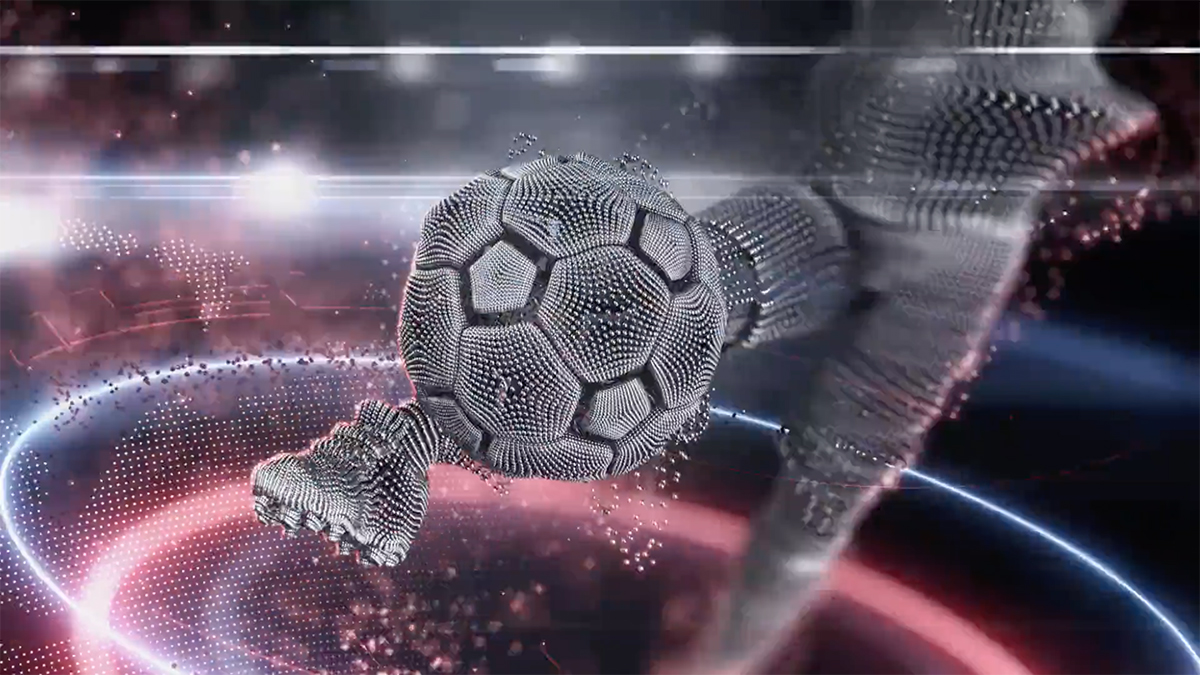 Finally, the droplets come together to form World Cup in Arabic letters and "2018" set against blue and white rings, horizontal laser lines and bursts of light along with a smattering of bright dots.
The result is a "pixellated" look that is carried through on the network's World Cup graphics.