'Nightline' got its first female announcer — and you might recognize her voice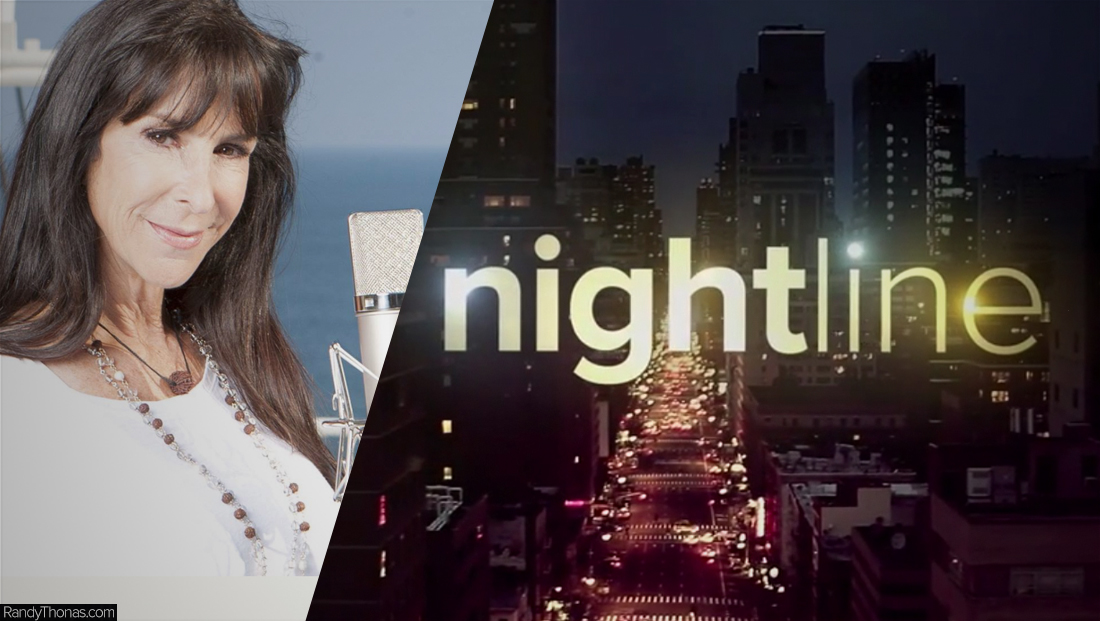 In April, ABC News' venerable "Nightline" got its first female announcer — and it's somewhat who is already well known, though perhaps not by name, to many television viewers.
The show draws its roots to an ABC News special series "The Iran Crisis: America Held Hostage," that debuted Nov. 8, 1979.
It became a permanent fixture on the schedule March 24, 1980, while also switching to the "Nightline" name.
Randy Thomas, a female voiceover artist and former radio host, took over announcer duties in April.
Thomas' voice will be familiar to many ABC viewers — she's also announced for the Academy Awards nine times. ABC currently holds the exclusive rights to the Oscars telecast through 2028.
In addition, Thomas has announced for the Emmys, SAG Awards, AFI Awards and Tony Awards, among numerous other voiceover work.
Thomas' voice can be heard in this rejoin segment in the July 20, 2018 edition of "Nightline," which is anchored by Dan Harris, Juju Chang and Byron Pitts.
It's worth noting that Thomas's voice is not used at the top of this show, where Chang provides the voiceover previewing the broadcast's story.
The broadcast also received updated musical cues after using ABC News' former signature fanfare — and various male announcers — for much of its time on the air.
"Nightline" dropped its longtime logo styling in January in favor of a softer, all lowercase logotype.