Sunday morning shows lead with John McCain's death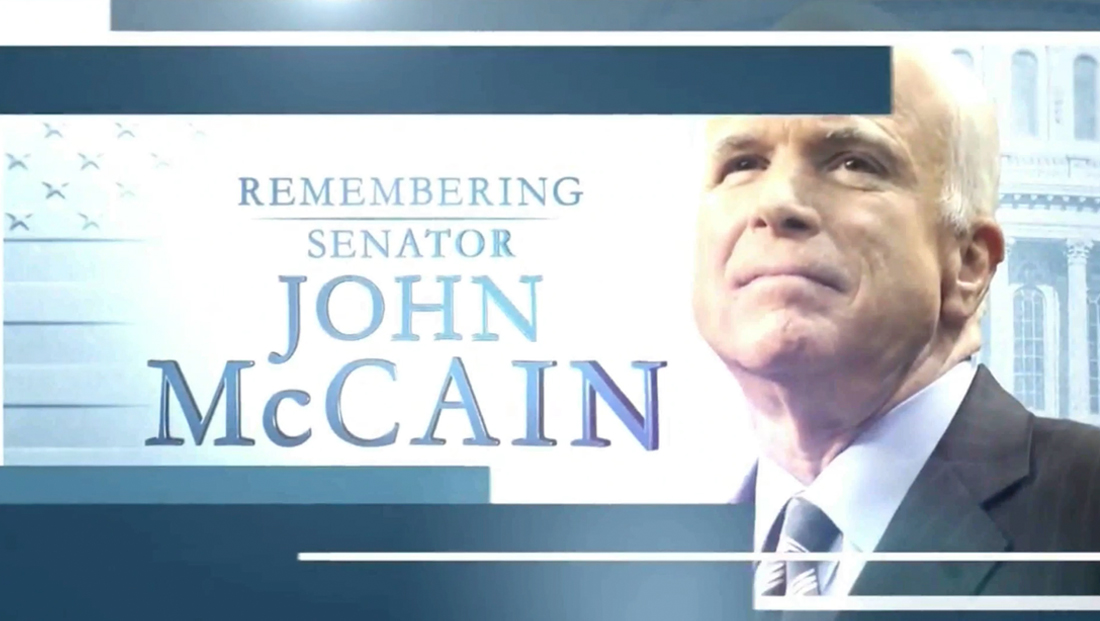 With John McCain's death being announced late Saturday evening, the Sunday morning news shows found themselves being the first to carry extensive coverage of the senator's death.
NBC News' "Sunday Today with Willie Geist" switched to a blue-toned special open with a somber musical bed and no announcer — before transitioning to substitute anchor Kristen Welker at the anchor desk in Studio 1A.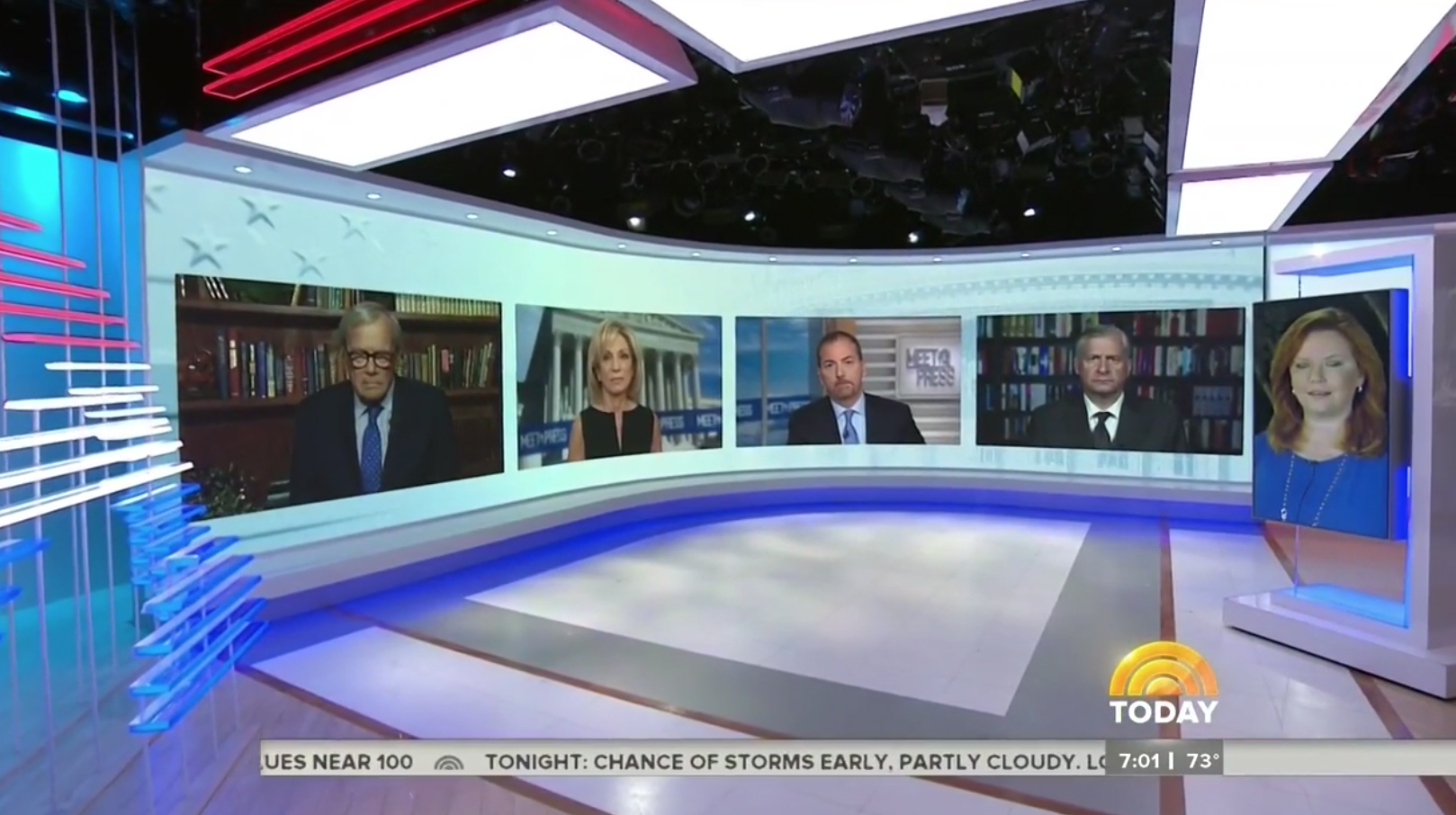 The studio's large, curved video wall was used to showcase four remote guests joining Welker, as well as correspondent Kelly O'Donnell, who kicked off the coverage.
In addition, the accent lighting and sculptural sunrise logo were set to a red, white and blue color scheme.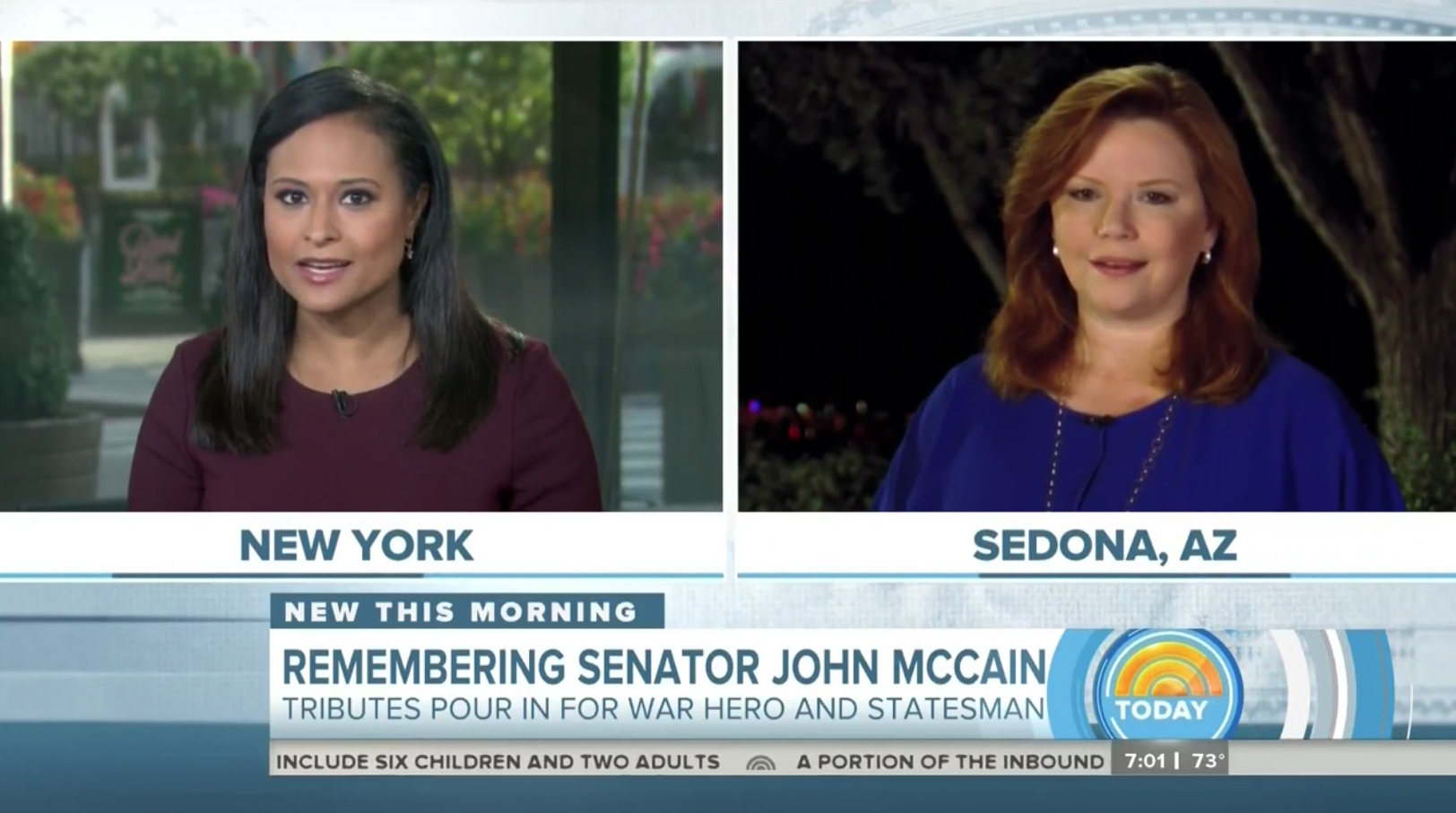 The show also switched to a matching light-blue color scheme in its lower thirds and backgrounds, which were accented with Washington, D.C.-inspired architectural accents.
The show also used a special title card with "Remembering Senator John McCain" in a strong sans serif font and patriotic motif, which also appeared in the lower left of the screen during the show's teases, which were entirely dedicated to McCain.