Sunday morning shows lead with John McCain's death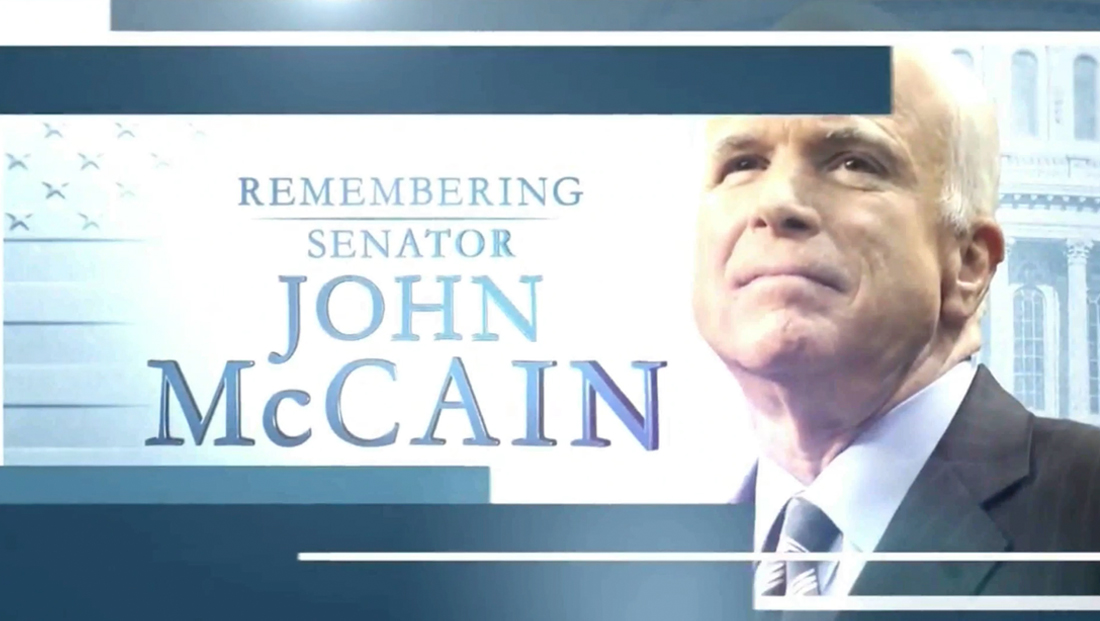 Later, on "Meet the Press," McCain's death also lead coverage.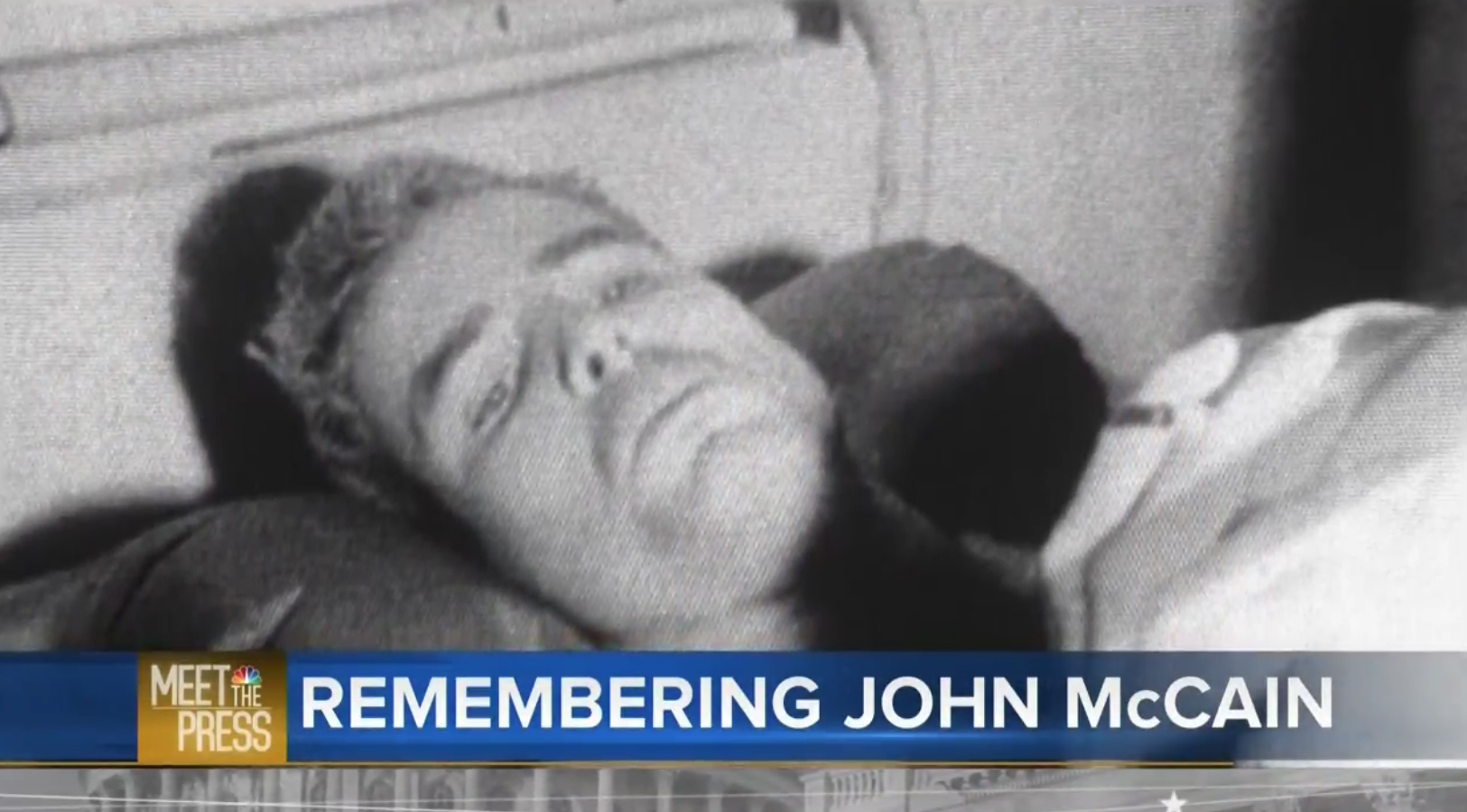 At the top of the broadcast, the show featured an extended photo montage of McCain's life, with subtle "faceted" overlays and stars taken from the new graphics package the show debut in November 2017.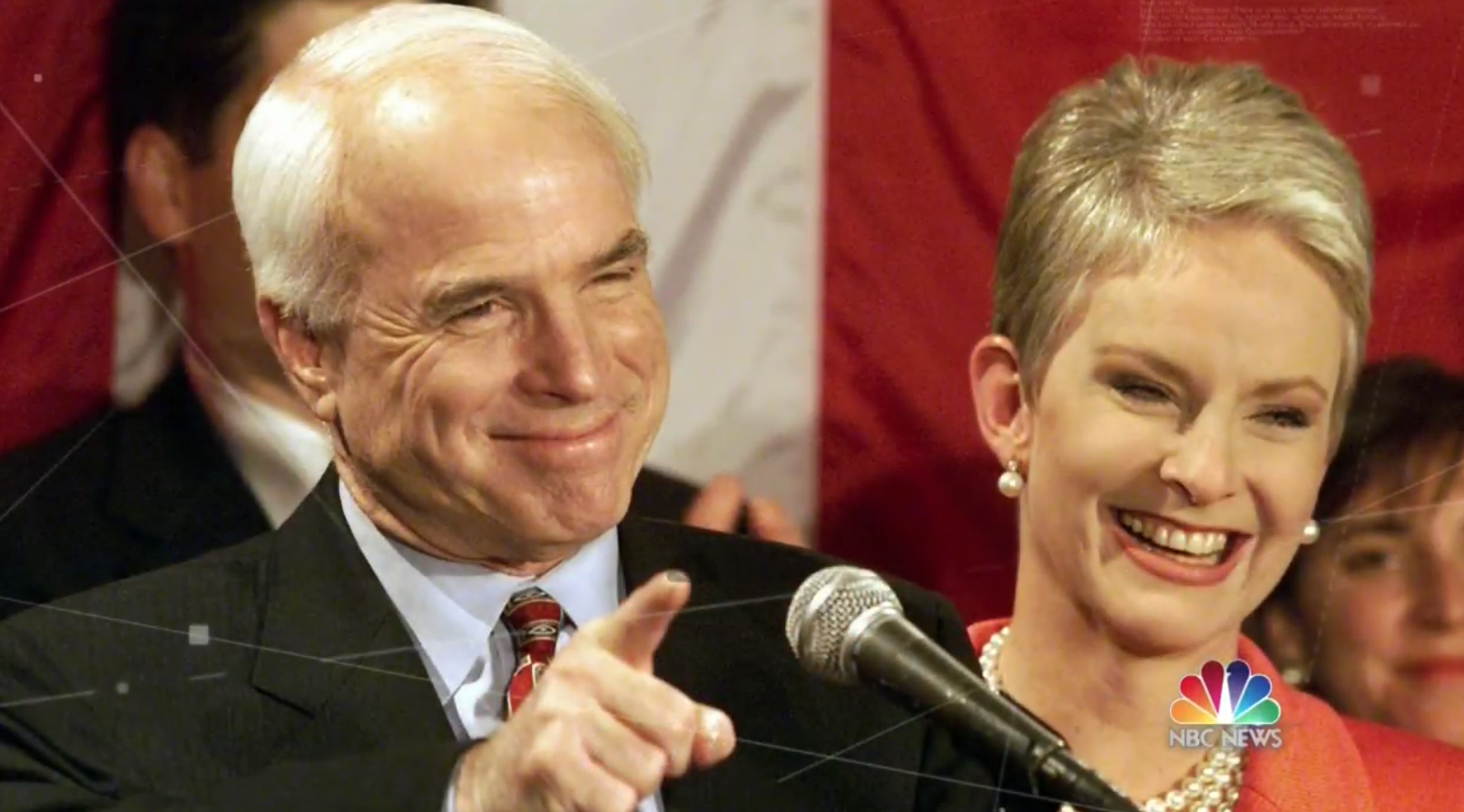 A similar look was used on fullscreen graphics that spotlighted various quotes, tweets and statements issued by McCain's family and other politicians.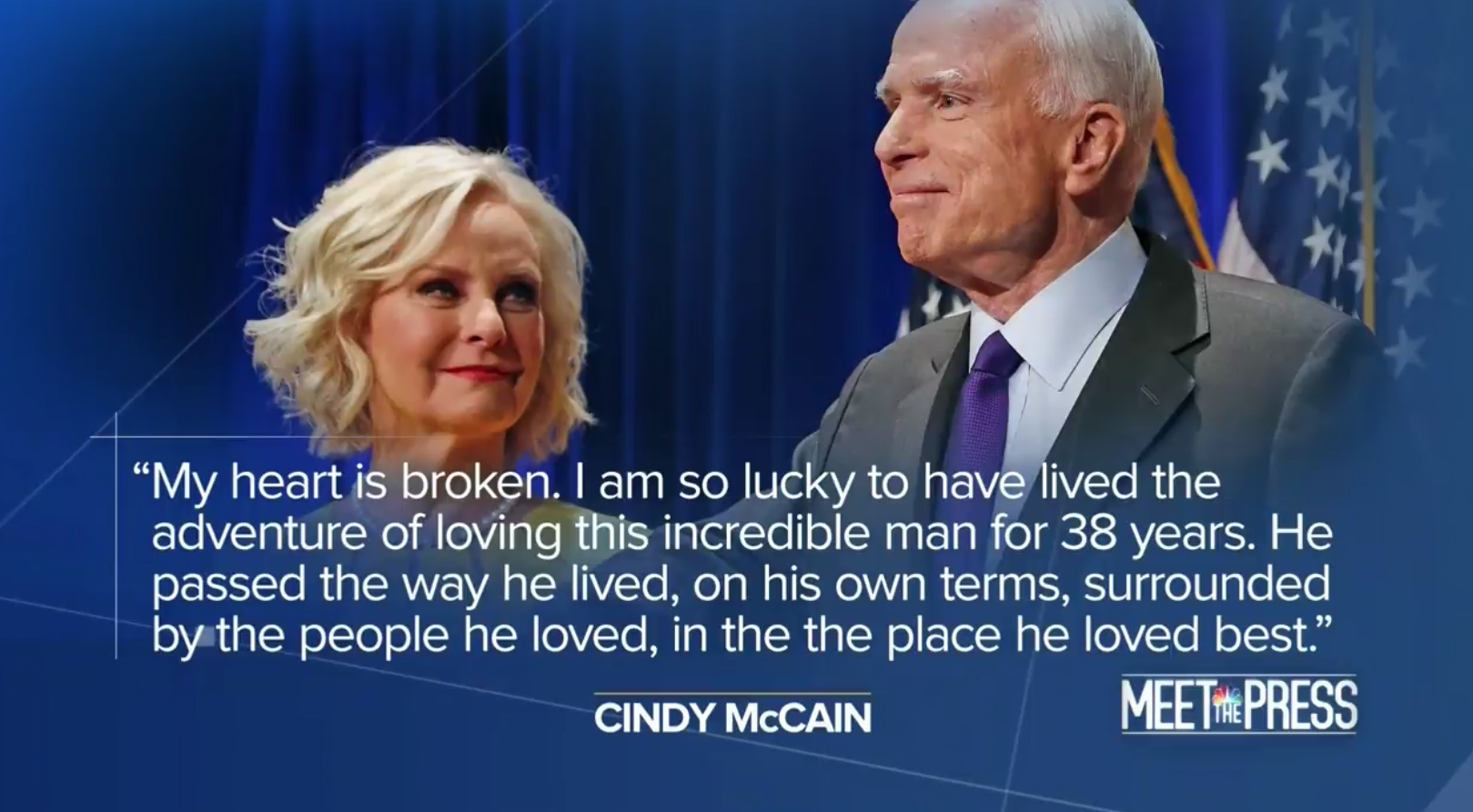 Moderator Chuck Todd, meanwhile, was joined in studio for the first part of the show by Andrea Mitchell, with Tom Brokaw joining from Chicago. On the video panels behind Mitchell and Todd were a blend of topical and branded graphics.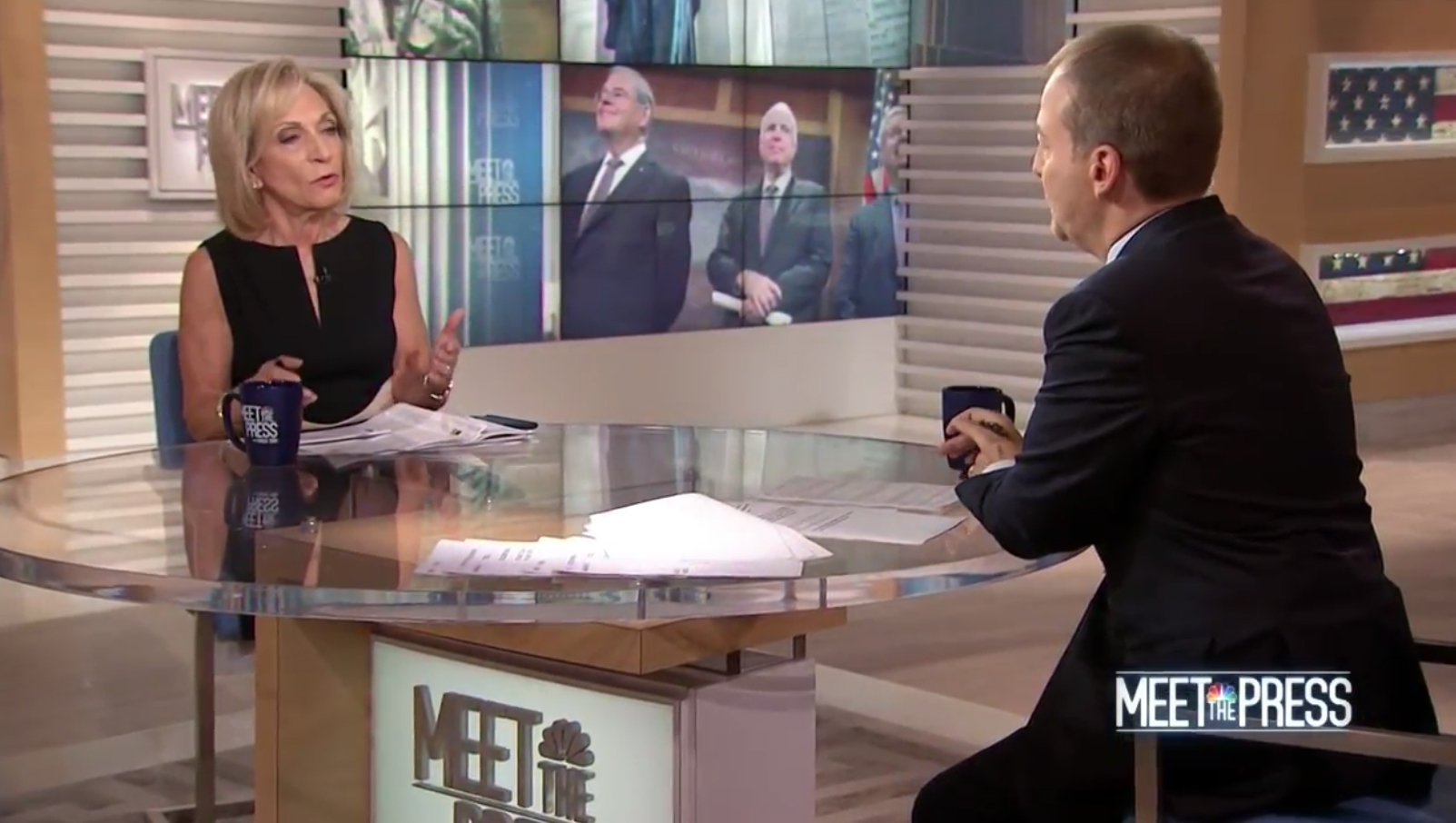 Todd also had a phone interview with Hillary Clinton, who joined a larger panel discussion in the studio, and used the studio's mobile monitor cart to showcase images of Clinton and McCain over the years along with a "by phone" graphic.