'Megyn Kelly Today' turns video walls into McCain gallery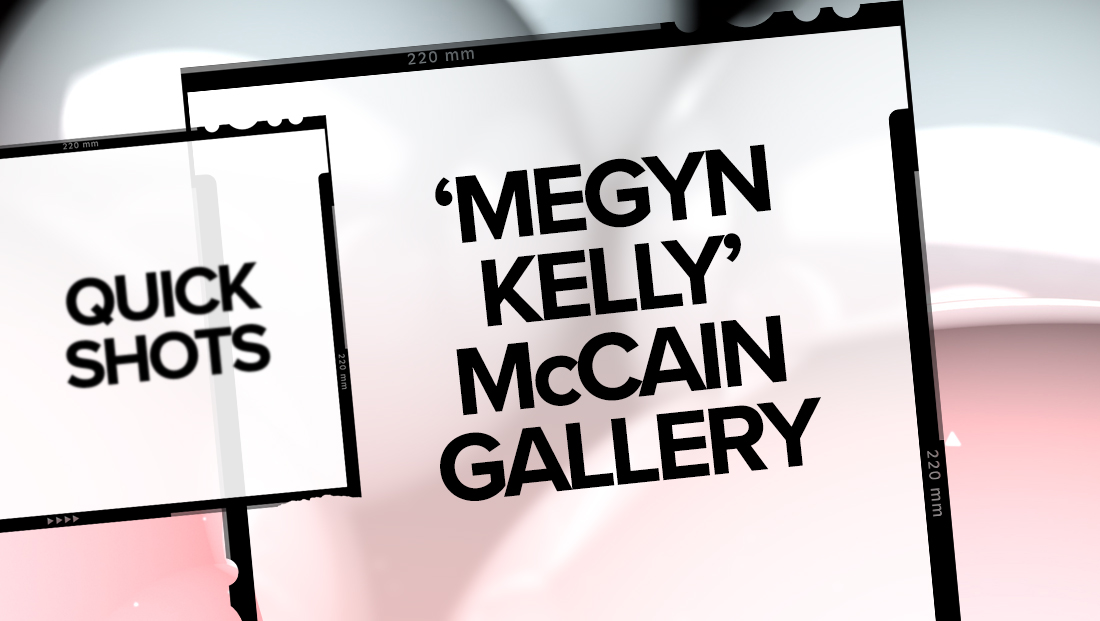 While marking the death of Sen. John McCain, "Megyn Kelly Today" had a panel featuring "Today" anchor Savannah Guthrie and NBC correspondent Stephanie Gosk on set with Kelly. For the segment, the plentiful video walls and panels in Studio 6A were turned into a gallery of photos marking McCain's life. In addition to the video walls, vertical and horizontal screens were placed in the audience area and wide, slow moving shots were used throughout the discussion.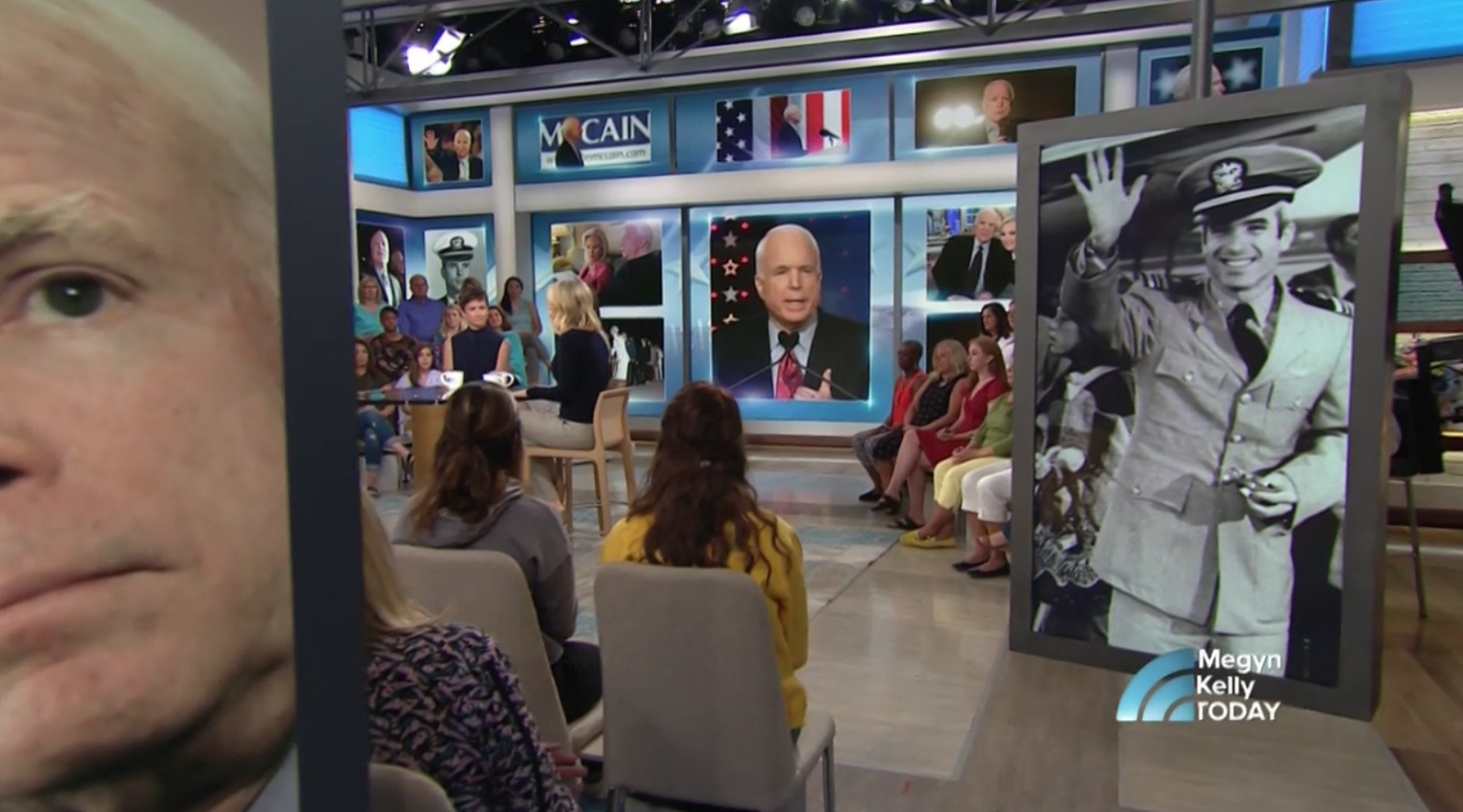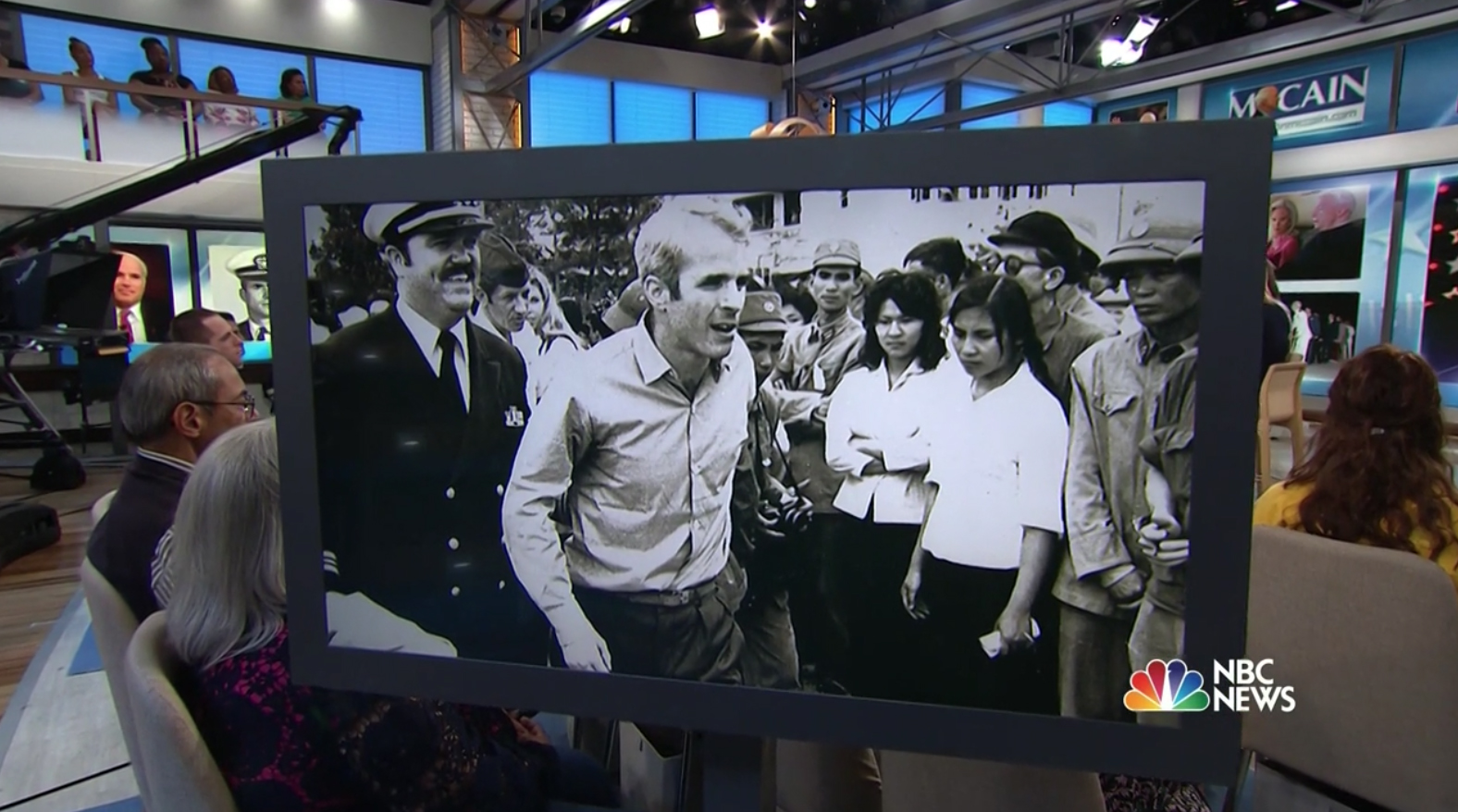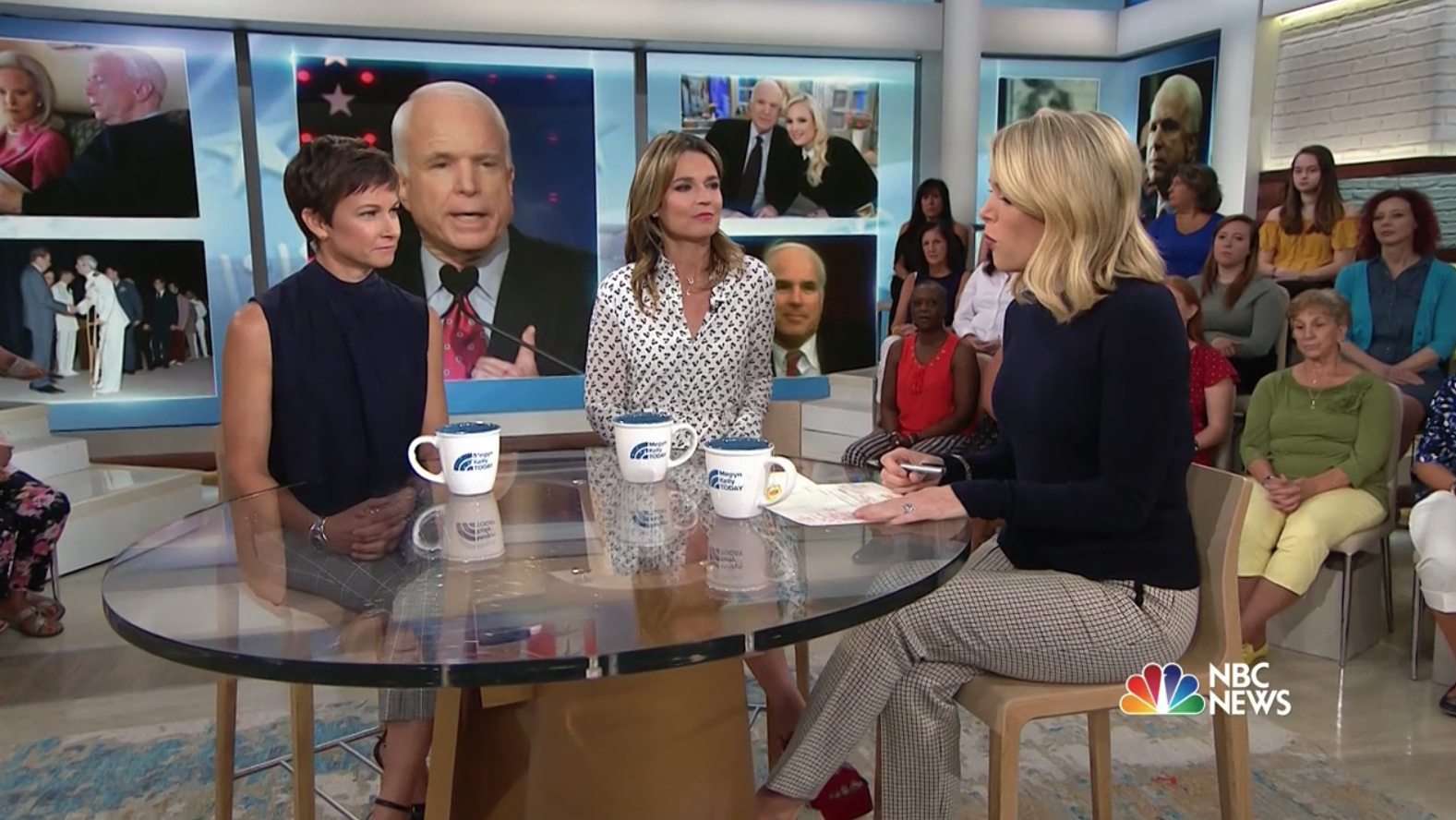 The segment aired Monday, Aug. 28, 2018.