Cable networks add bugs, special graphics for Hurricane Florence coverage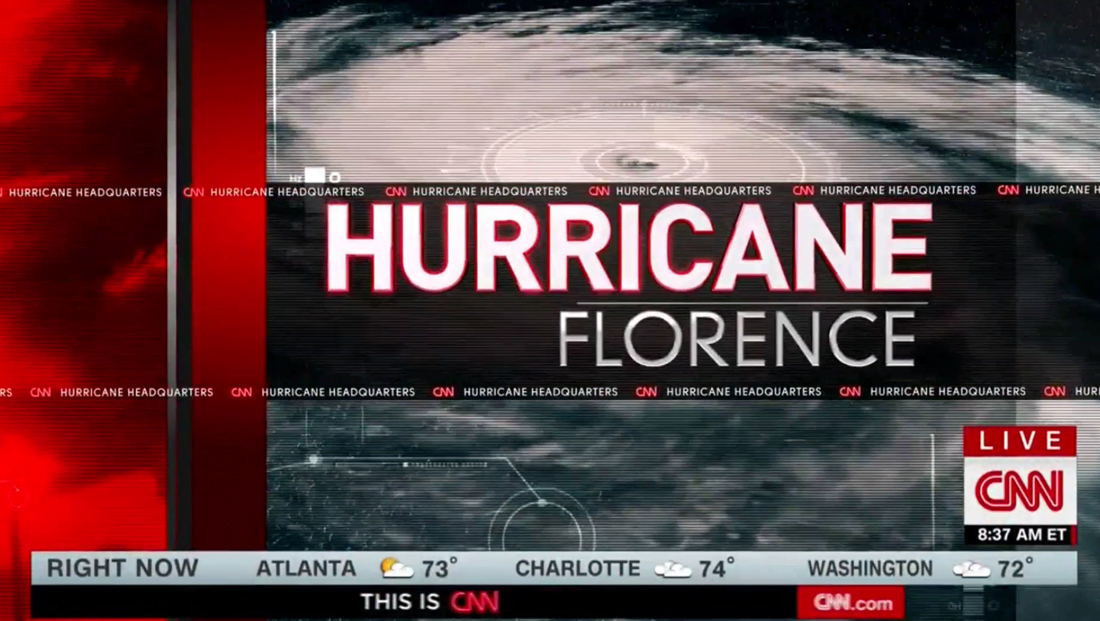 All three major cable news networks are in hurricane coverage mode.
CNN is using its recently redesigned "Hurricane Headquarters" graphics that feature bold blue and black and spiral cloud background with gritty texture and an ominous musical bed.
The new look includes updated stingers, wipes and fullscreen background graphics.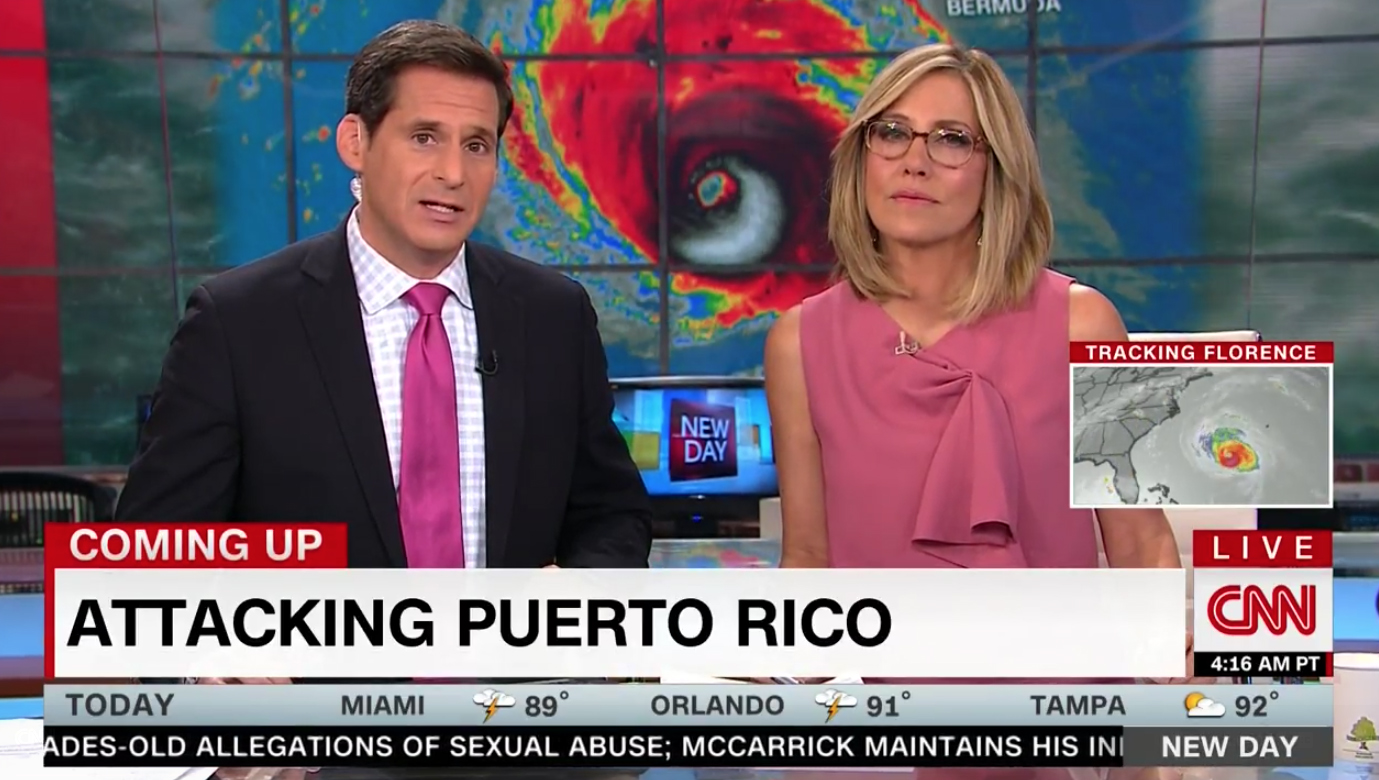 The look also includes matching video wall backgrounds that can be combined with a radar loop between anchor John Berman and Alisyn Camerota, that was used during "New Day." For other programing with solo anchors, the video wall backdrops focused more on the radar loop.
CNN has also added a bug-style box just above its normal bug that loops through a variety of text and graphics featuring current stats such as windspeed and direction, radar loops, path projections and a "category meter."