The 'Today' team celebrates in a festive photobooth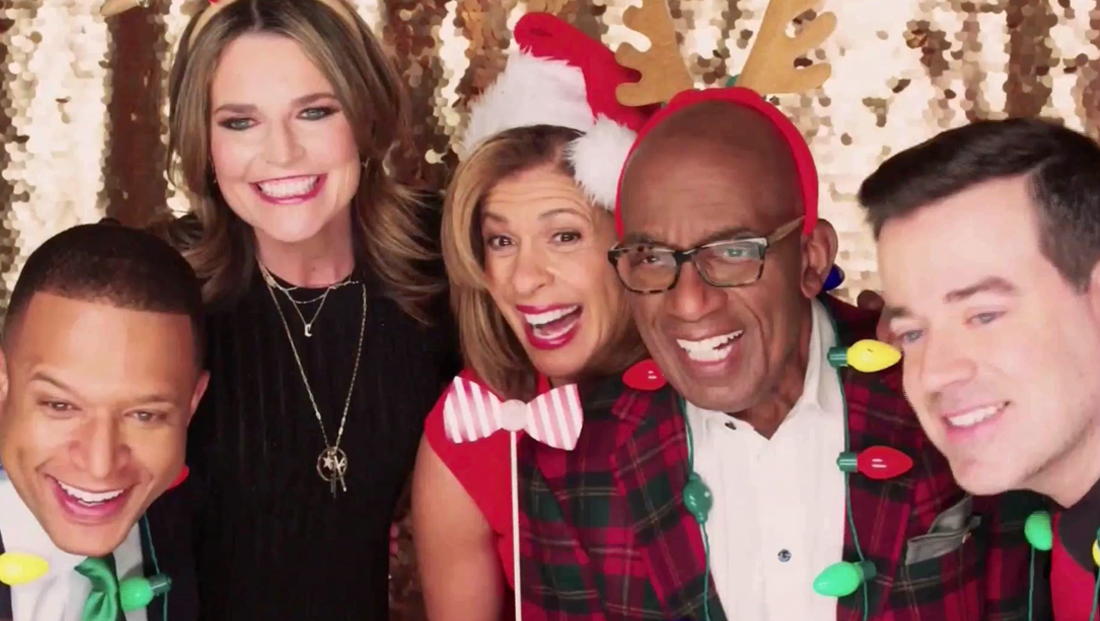 NBC News' "Today" is airing a photobooth themed holiday promo that features the entire weekday and weekend team dressing up and mugging for the camera.
Even the "Today" sunrise icon is decked out for its selfie in a way — it's "wearing" a pair of antlers.
The festive spot is backed by Kelly Clarkson's "Underneath the Tree."
Interspersed with shots of the team hamming it up for the camera with props against a sparkly background, the photos the booth "shot" are shown printing out into a tray. To continue the photo theme, a white textured paper background is used as well.