Shotoku to showcase innovative camera mounts at NAB Show 2019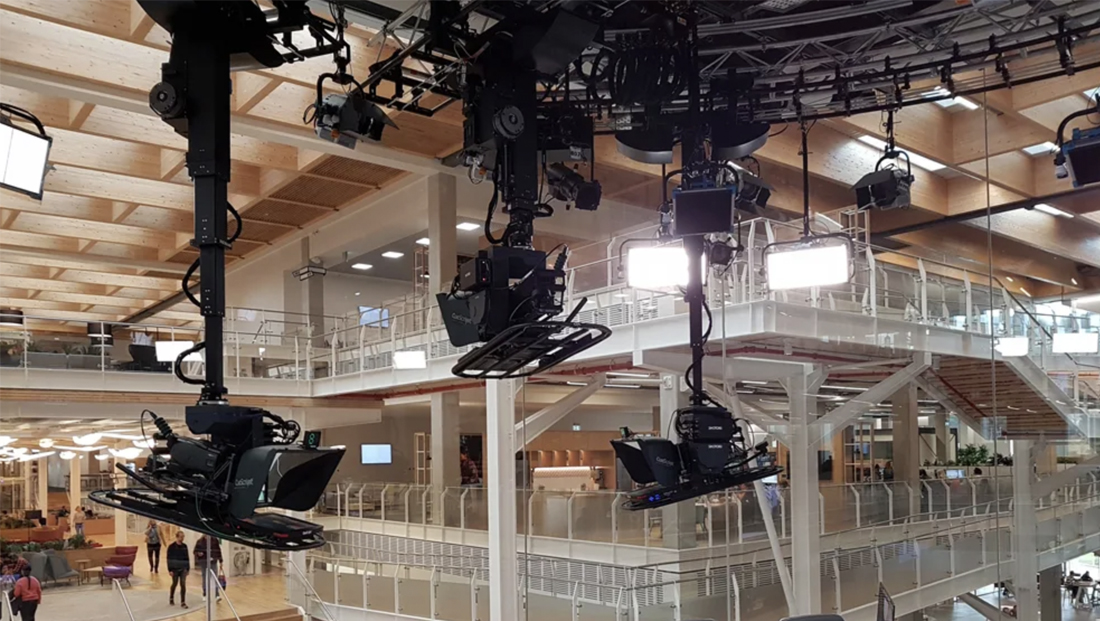 Subscribe to NewscastStudio's newsletter for the latest in broadcast design and engineering delivered to your inbox.
Shotoku USA will showcase a new line of "smart" products at the 2019 NAB Show.
SmartRail, a new generation of Shotoku's rail-based camera systems, and the SmartPedVR robotic XY pedestal are two key new products that the company will spotlight at NAB.
SmartRail represents the latest generation of rail-based camera systems for floor or ceiling operation offering a wide range of cost-effective height column configurations.
The system combines the precision and flexibility of Shotoku control systems with a rail-based dolly and elevator column system to provide a unique perspective on any live, multi-camera studio production. Shotoku has been supplying and installing ceiling mounted track systems for several years and has a proven track record of successful deployments around the world.
Ceiling track systems offer a flexibility not achievable with any floor-based cameras and the ability to descend the camera down to eye-level positions with on-air broadcast quality makes the Shotoku system a powerful option for any broadcaster looking for rail camera performance, without the restrictions of floor use.
Shotoku USA will also highlight the SmartPedVR Robotic Pedestal, a fully robotic XY pedestal embraced by some of the world's most prominent broadcasting organizations.
SmartPed addresses the creative and commercial demands of on-air environments with a cost-efficient and high-performance solution.
The three-wheel smooth-steer pedestal features a new height column without any need of pneumatic balancing, multi-zone collision avoidance and detection systems, and precision-engineered, electro-mechanical steer and drive system for unparalleled levels of performance and reliability.
SmartPed offers instant switchover between local and remote operation, which makes the pedestal versatile and easily operated in any application.
The demonstration will show SmartPedVR in use within an augmented reality environment, fully integrated with real-time graphics systems. Intended specifically for use in demanding, high-profile live TV productions, the SmartPed design is designed to be reliable and easy to use.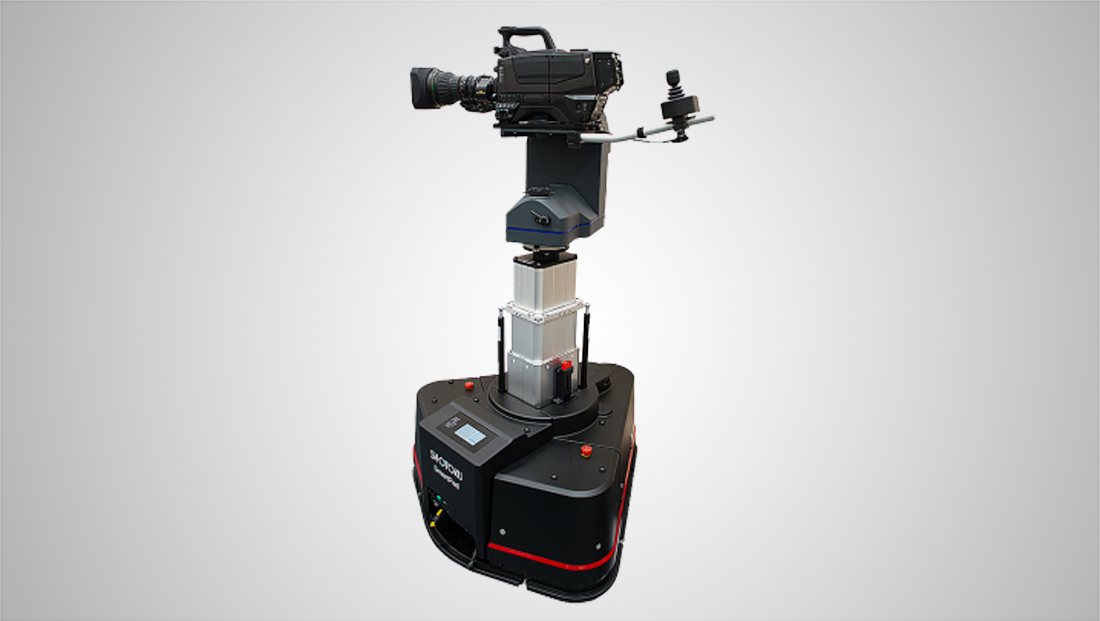 Shotoku is also introducing LiveView, a highly intuitive live video control option for the universally popular and trusted TR-XT control system.
Ideally suited for a wide range of applications including VR and AR, the TR-XT functions flawlessly in the demanding environments of some of the world's most watched broadcast organizations. Now Shotoku is bringing TR-XT's user interface to new levels of capability and flexibility whilst maintaining ease-of-use and reliability.
A simple miniature HD camera mounted on the robotic-controlled-full broadcast camera provides the operator with significantly more information than from the broadcast camera itself making it possible to see and acquire shots outside the normal field of view.
Fingertip control directs the camera to a new position, on-air and in perfect synchronization. Selecting any of the LiveView-enabled cameras presents the operator with the option of immediate joystick control of the camera as usual or LiveView control via the on-screen live video.
The SD range has been developed to provide a quality, affordable system for handheld cameras. Available in 2 variants, the SD20 will support 6.5 pounds and the SD40 11 pound cameras.
The systems feature fixed counterbalance and drag systems tailored to the payload of the head and come complete with a 2-stage tripod mid-level spreader and soft carry case.
The SE range evolved from a concept of providing a support with high functionality and wide-ranging applications for the extended range of camera systems now available.
The SE80 and SE150 both feature a high-quality drag system to ensure smooth on-air moves, and a multiple level counterbalance system to provide accurate balancing for a wide range of cameras. The SE80 supports up to 22 pound payloads and the SE150 up to 35 pounds. The systems come complete with aluminum or carbon fibre 2-stage tripods, ground or mid-level spreader, and soft carry case.
Shotoku will display all of these products at its booth, C9511, during the 2019 NAB Show.
NAB Show Central presented by Leyard / Planar


NewscastStudio presents the latest show news, product announcements and reports from the 2019 NAB Show in our special section, brought to you by Leyard and Planar, the leaders in display technology and fine-pitch LED.

Explore Our Coverage →