EVS to kick off 25th anniversary at NAB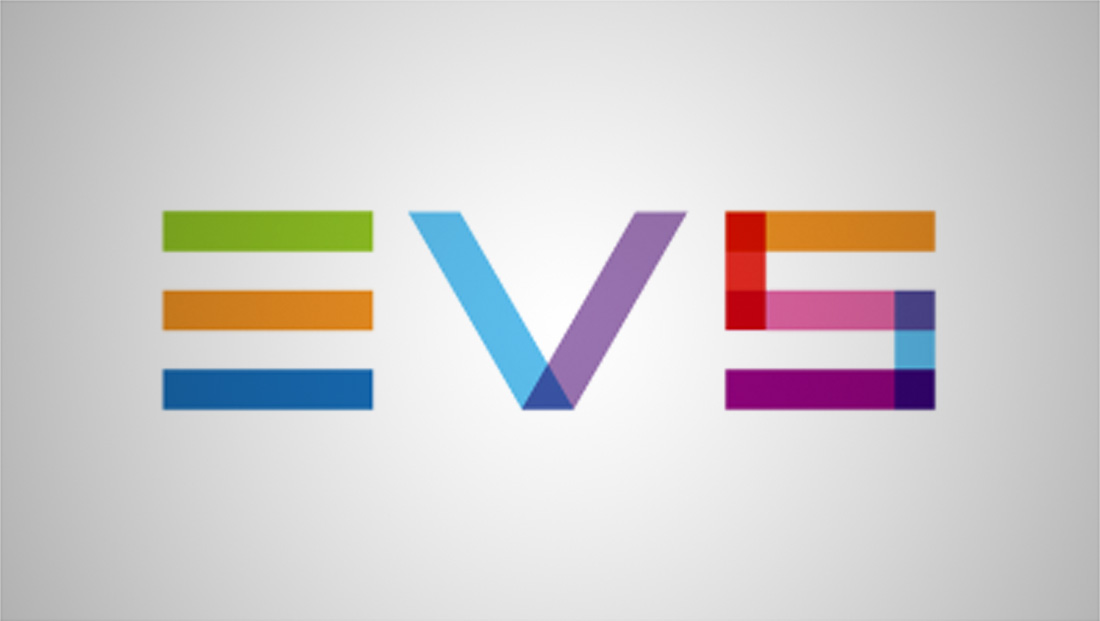 Subscribe to NewscastStudio for the latest news, project case studies and product announcements in broadcast technology, creative design and engineering delivered to your inbox.
Visitors to the EVS booth at the 2019 NAB Show (SL3816) will see demonstrations of new products and solutions, all tightly integrated with EVS's core service platform, VIA, which unveiling improved user experiences.
Users will be able to witness how content creators are using XT and XS-VIA servers to deliver multi-format productions, learn how a new software-defined ingest server is enabling more flexible studio operations and discover the productivity benefits of virtualizing back-end resources.
In its AI Experience Room visitors can learn how EVS is applying machine learning to deliver the future of live sports through innovations in video assistant referee and unified production.
Throughout the show, visitors will witness how the VIA platform of modular services and engines acts as the foundation for the latest EVS products, as well as upcoming innovations. The platform, which enables the latest in user experiences already provides superior UX; deeper and easier integration between EVS products and solutions — as well as with a range of third-party systems; automated processes due to intelligent use of AI; and increased control of live media flows and higher connectivity.
Server demonstrations on booth SL3816 will highlight how content creators can produce programming in multiple formats using the XT-VIA and XS-VIA's operational capabilities.
The XT-VIA will show how it can upscale 1080p HD to UHD–4K, so facilities providers can meet the demand for the highest-quality sports programming. Users will also see how the servers can record media in more codecs for UHD productions. With XNet-VIA, users of XT and XS-VIA servers can introduce a new speed of operation for live media sharing.
The ethernet network can service the biggest events, with the possibility to connect up to 64 servers, providing users with the peace of mind in knowing that they have a secure and easy-to-deploy network.
EVS will unveil a new server, built on a software fabric and benefitting from the VIA platform. Optimized for a cinematic framerate of 24fps, this new server offers simple and efficient ingest for the studio entertainment segment or broadcast centers.
Enabling the most flexible operations, the new server natively supports IP using the 2110 standard as well as SDI connectivity. The EVS server integrates with a brand-new multi-feed scheduling application that will also be demonstrated at the show.
EVS will also demonstrate Xeebra – the VAR system that's currently being used by a growing number of soccer leagues across the globe, including top Spanish division LaLiga. Visitors will see how EVS's VAR technology is using machine learning, a subset of AI, to automatically calibrate the field of play so operators can swiftly insert a 3D offside line with multiple viewing angles. In this case, not only does AI provide operational efficiency, but higher precision that will increase over time.
The new PMZ hypervisor appliance from EVS allows for the virtualization of backend infrastructure, so facilities providers can make the best use of valuable space within mobile production or fly pack units. The high-performance applications are easy to deploy and to highlight their effectiveness, EVS will ship much less hardware to Las Vegas – demonstrating the virtualization of XTAccess media transfer engines and IPDirector databases.
The flexibility of EVS' software-defined Dyvi switcher means it can be used for any production workflow – from venues to studio control rooms. Demo areas presenting EVS' partnership with ESL will show how the leading esports event organizer uses Dyvi inside live sports venues and for its live production workflow for the delivery of content to any screen and in different aspect ratios.
Ahead of ESPN's ACC Network launch this summer, EVS will demonstrate how the University of Miami uses Dyvi to produce the highest-quality programming of multiple sports from a centralized media production hub. Visitors will also be able to see the seamless integration between the EVS switcher and third-party graphics systems.
Inside the AI experience room, EVS will be showing how its own machine learning neural network is enabling content producers to create live programming faster and more efficiently. One demonstration will see X-One cutting together programming from AI-controlled robotic camera feeds, showing users how the unified single-operator system is making smaller live events more accessible than ever.
The 2019 NAB Show will mark the beginning of EVS's 25th anniversary festivities, which will kick off during an event for customers and press on Monday, April 8, at 4pm on its booth (SL3816). Throughout 2019, EVS will be hosting several events that celebrate its 25 years.
[nab-2019]
Subscribe to NewscastStudio for the latest news, project case studies and product announcements in broadcast technology, creative design and engineering delivered to your inbox.