Fox Sports upgrades drone capabilities for NASCAR coverage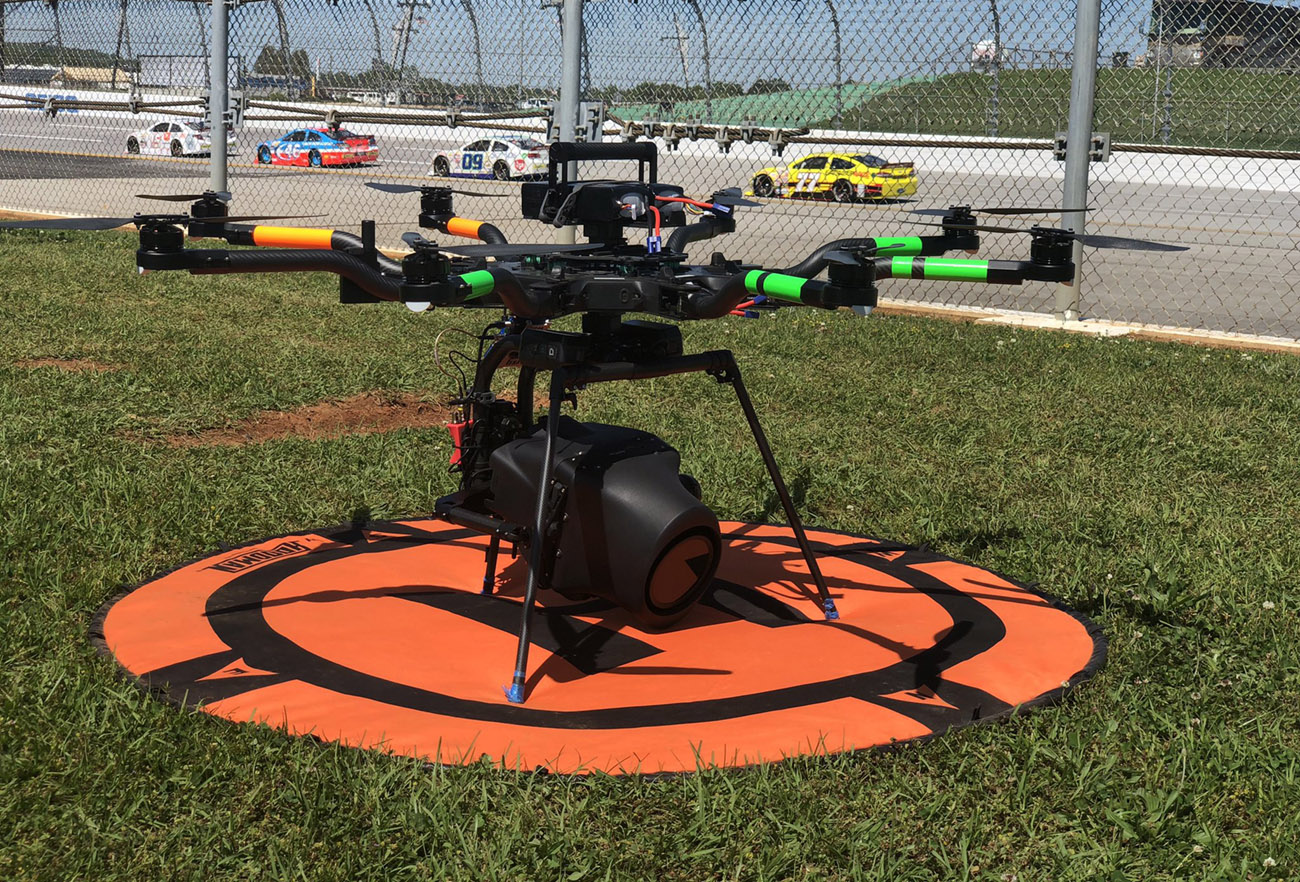 After a trial run at Daytona International Speedway earlier this year during the Daytona 500, Fox Sports has expanded its use of aerial production drones for NASCAR coverage.
"We started experimenting with aerial drones as part of our live-event coverage more than three years ago," said Brad Cheney, Fox Sports VP of Field Operations. "With NASCAR, we used a tethered drone at Daytona in 2018, and our first untethered drone flew at Daytona earlier this year, but this Talladega drone-camera combination is the most advanced to date."
With five-axis stabilization, the Freefly ALTA 8 drone used at Talladega Superspeedway represents a major upgrade for Fox, which had utilized a DJI Inspire 2 earlier this season.
"It's been the vision of our production and technical teams at Fox Sports to have drone cameras as part of our industry-leading Fox NASCAR race coverage," said Artie Kempner, the director. "It will provide the viewer with dynamic views, not seen before in motorsports."
Fox notes the new set up includes the drone with a newly developed carbon camera gimbal, known as the FreeFly MoVi Carbon, along with a camera featuring a Fujinon 20-120mm lens. Thanks to the crop factor of the camera, the lens is able to reach 40-240mm.