NBC O&Os experimenting with morning background changes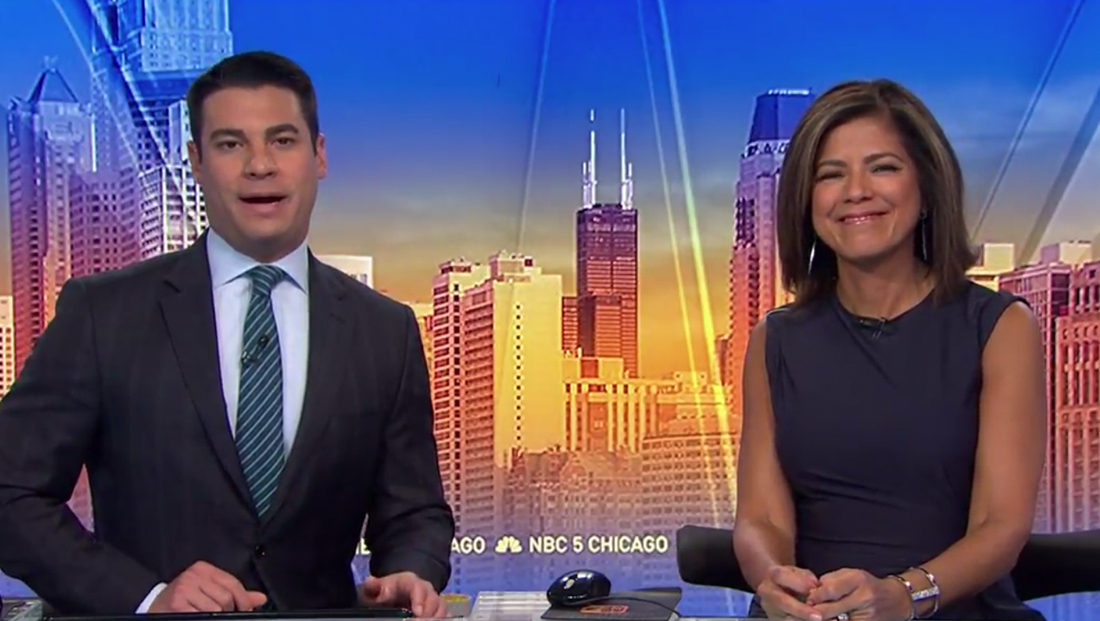 WMAQ in Chicago has become the latest NBC O&O to begin using a stylized cityscape background during its morning news.
The station began using a new background behind its morning anchors earlier in May, which features the Willis (nee Sears) Tower in the center.
NBC 5 Chicago also still uses the video wall to display video feeds from around the city, particularly on days with heavy rain, which was the station's go-to look for a long time.
WMAQ experimented with still, stylized cityscapes on its video array last summer — before reverting back to using video feeds.
This look did not feature the peacock feather overlays or text, however.
The station updated its set to seamless video walls over several months stretching from 2018 to 2019.
So far, the NBC O&Os have not experimented with using the NBC peacock stylized backgrounds in other dayparts.
In the Windy City, the ABC, CBS and NBC affiliates all have video wall backgrounds —plus independent WGN, Fox O&O WFLD and NBC O&O Telemundo, all of which also produce newscasts. However, only the NBC affiliate has a seamless installation.