NBC Chicago continues evolution of its set with seamless video wall upgrade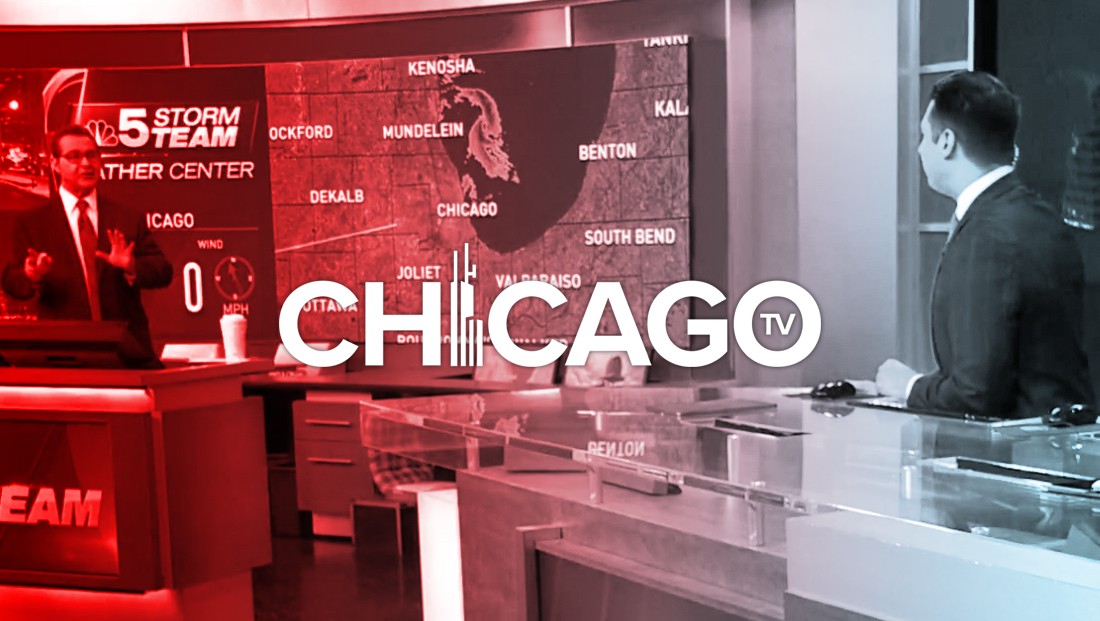 [chitv]
WMAQ, the NBC O&O in Chicago, completed a series of studio updates that resulted in a complete switchover to seamless video walls in three areas of its studio that represent the latest step in the evolution of a set dating back to 2012.
The latest string of changes stem back to early 2018, when the station added a new standup area with blue and white walls and a large television screen perched on a console-style unit.
The new look mirrors the seamless background NBC's O&O in Boston, WBTS, added when the station switched affiliations from Telemundo to NBC in January 2017. Neoti supplied and integrated the new LED display technology for WMAQ.
WNBC, which has since stopped using the set that originally inspired the five-vertical panel version at WMAQ, moved to a new set in October 2016 with a similar background, but with slimmed down columns.
The Chicago market includes ABC, CBS, NBC and Fox O&Os plus independent WGN all producing regular daily newscasts from sets that use large video walls:
While WMAQ was unique in the market using a vertically mounted video wall behind home base, this update makes it the first station in the Chicago market to use high resolution, seamless LED video walls on its set.
By eliminating the metal columns strategically placed to "hide" the seams of the video panels the new look is cleaner and also eliminates the annoying reflections, which often include bright green from the studio's chroma key wall, that appeared behind the anchors.
So far the station has continued to use cityscape video feeds behind the anchors which are frequently used on WGN.
WLS occasionally uses the approach and WBBM previously did as well.
The latest in design, production and engineering
Subscribe to NewscastStudio for the latest delivered straight to your inbox.