NBC Chicago upgrades WX Center, again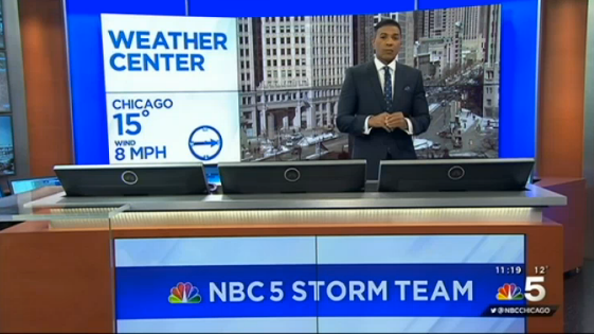 Less than a month after updating its weather center, Chicago's NBC O&O WMAQ-TV has unveiled a small new update — two flat screens mounted to the front of the presentation desk.
When the changes debuted earlier this month, the desk was fronted with a rather dull looking printed graphic.
In addition, WMAQ-TV is also using the far left two panels behind the forecaster to display both the "Weather Center" branding and current conditions.