NBC New York debuts new home, gains more space at 30 Rock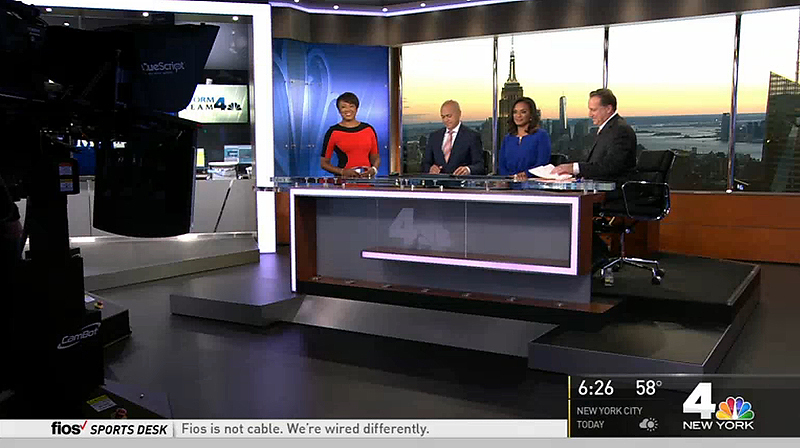 NBC's flagship O&O, WNBC-TV, moved into a new home Sunday night, greatly expanding the station's footprint at 30 Rock.
The new design, from Jack Morton PDG, builds upon the station's previous look, while moving the station into the 4,000 square foot Studio 3K, formerly home of MSNBC. WNBC-TV previously occupied Studio 3C, which it inherited from "NBC Nightly News," when it relocated to Studio 3B in 2011.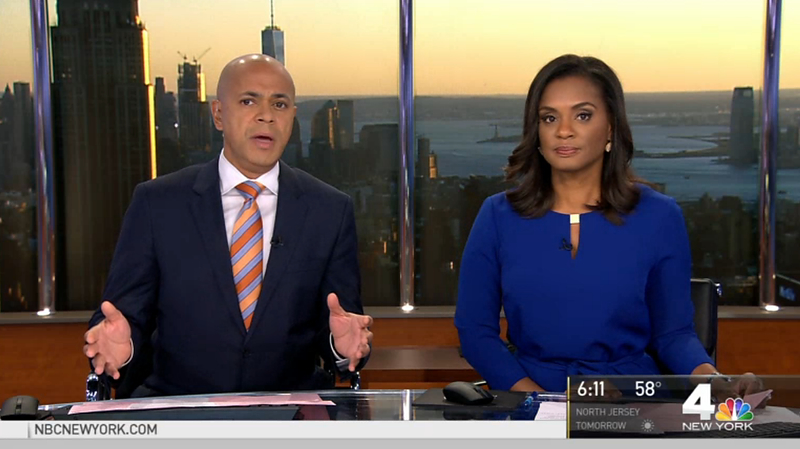 The studio follows the standards NBC has created across its O&O stations, including vertical LED "windows" camera center with chrome mullions, showcasing the unique view from the Comcast Building.
The main anchor desk, which is similar to the former, features a frosted plexiglass front with backlit edge that wraps around the design.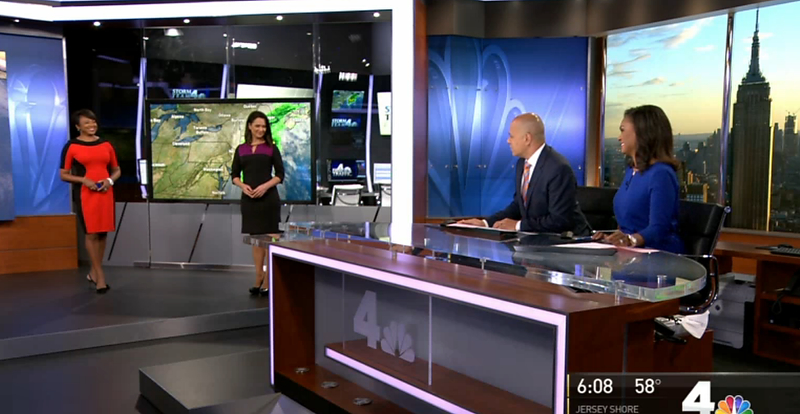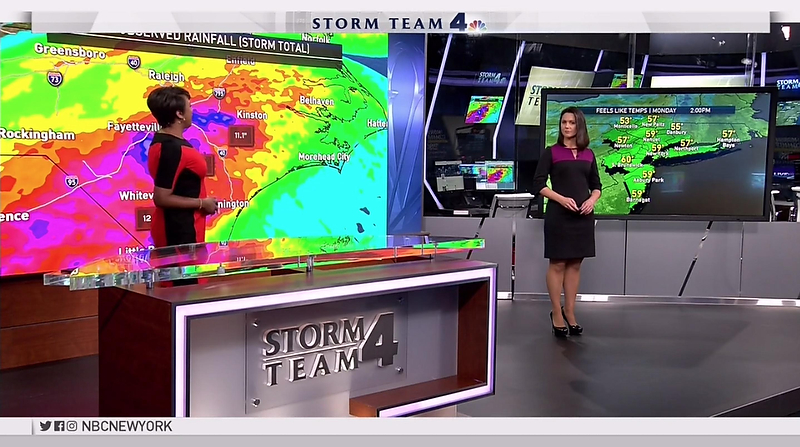 Noticeably different to viewers, the weather center now commands a large presence in the space, featuring a LED wall, workspace and presentation pod. This area is also utilized for traffic reports during newscasts and features a touchscreen display.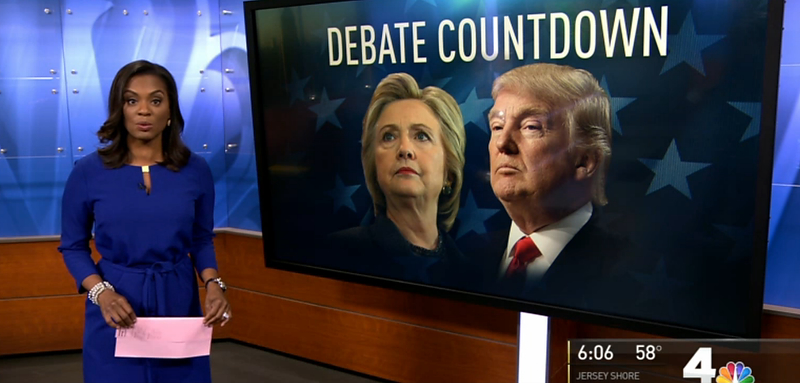 To the right of the anchor desk, multiple standups locations and an interview area exist, including three tracking monitors that can form multiple presentation displays.
Around the set, greyscale graphics with RGBA backlit lighting break up the warm woods, using plexiglass panels on standoffs to create a unique effect that adds layers. These graphic panels match NBC Arthouse's Look N package, which debuted earlier this year across the various NBC O&O stations.
The set was fabricated by CBS Scenic Shop and PRG with lighting design by The Lighting Design Group.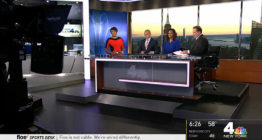 Set Design
WNBC-TV
View a gallery of this project…
NBC New York notes the new studio includes:
6.5 miles of electrical cable and conduit
26 miles of A/V and fiber communications links
5,000 cable connections
288 fiber-optic cables run between the studio and the newsroom
36 video monitors
285 LED light fixtures
215.5 Kw less power draw with LEDs versus old studio lights
Timelapse of Install