CBS Chicago changes cityscape view too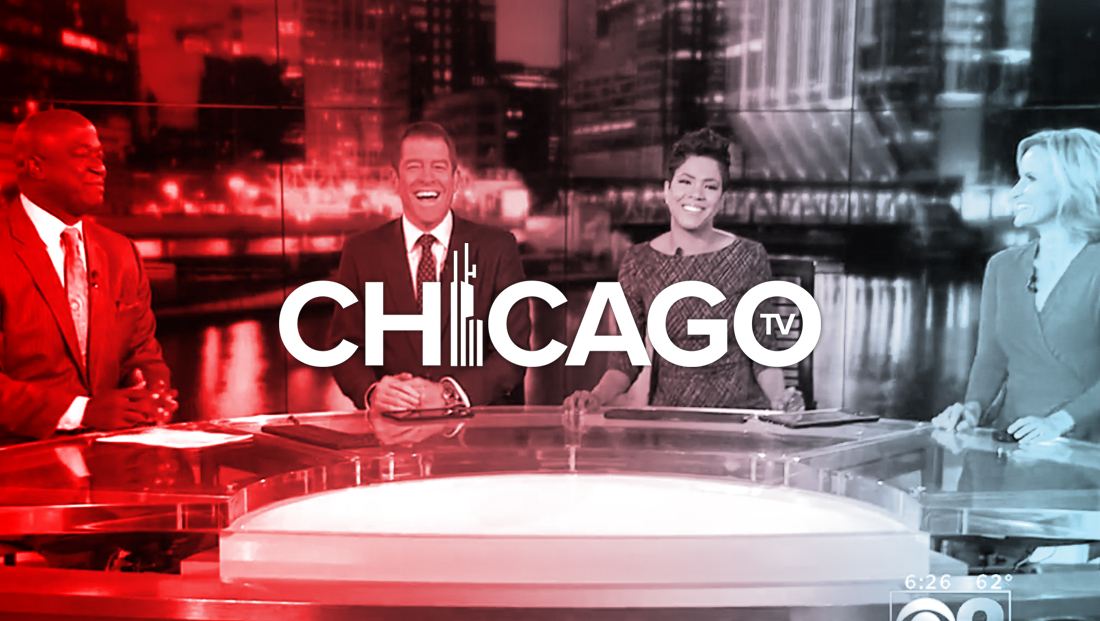 WBBM, the Chicago CBS O&O and been experimenting with stylized cityscape backgrounds — just like its competitors WLS ABC 7 Eyewitness News, NBC 5 News WMAQ and Fox 32 News on WFLD.
The station also frequently forgoes the cityscape entirely — with topical, breaking news and "2 Investigators" branded imagery fed behind the anchors as appropriate.
It is worth noting that the new cityscape backdrops have, as of now, forgone the overlay of the text banner and current weather conditions along the top.
Previously, CBS 2 Chicago often fed live or taped video loops from around the city to the video walls behind anchors.
At this time of the year, the sky is essentially dark during most of the morning and evening newscasts, meaning it the "darker" version of the cityscape is appropriate for the morning, early evening and late dayparts. Full daylight is really only visible during midday newscast such as the station's 11 a.m.
The vantage points CBS Chicago selected are somewhat unique to the market — though views of both do appear on other station's air from time to time, either during bump shots or backgrounds.
Is @cbschicago changing its cityscape views? pic.twitter.com/AmI0itFT4I

— Chicago TV Critic (@ChicagoTVCritic) October 29, 2018