Chicago CBS O&O adds 'campaign special' with patriotic look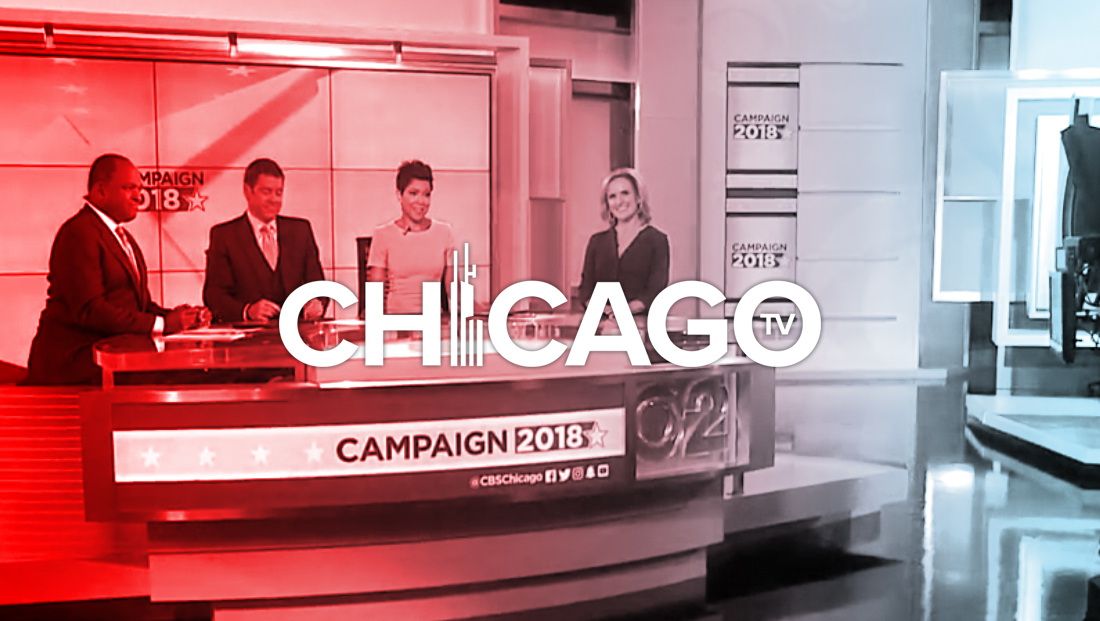 WBBM, the CBS O&O in Chicago, is pre-empting syndicated "Entertainment Tonight" in favor of a locally produced election special.
Produced under the "Campaign 2018" banner, the half hour newscast airs at 6:30 p.m. local time, immediately after the station's normal 6 p.m. newscast.
The show starts with a dramatic open with an announcer reading "Live from CBS 2, this is a Campaign 2018 special" as a variation of "The Enforcer" theme music plays.
The first installment aired Wednesday, Oct. 31, 2018 with main anchors Rob Johnson and Irika Sargent behind the desk. Political reporter Derrick Blakley joined them for in-depth coverage.
In addition to political coverage, the broadcast also included a weather and sports segment.
It's not uncommon for local stations to add additional newscasts during election seasons in order to open up more advertising inventory.
Illinois is locked in a heated gubernatorial battle with two wealthy businessmen running against each other — and spending freely on advertising. In addition, a crucial senate seat and other key elections mean there's likely plenty of takers for the additional advertising time during the campaign-centric newscast.