Alex Trebek has Alexa 'dim' the studio lights for 'Final Jeopardy!' round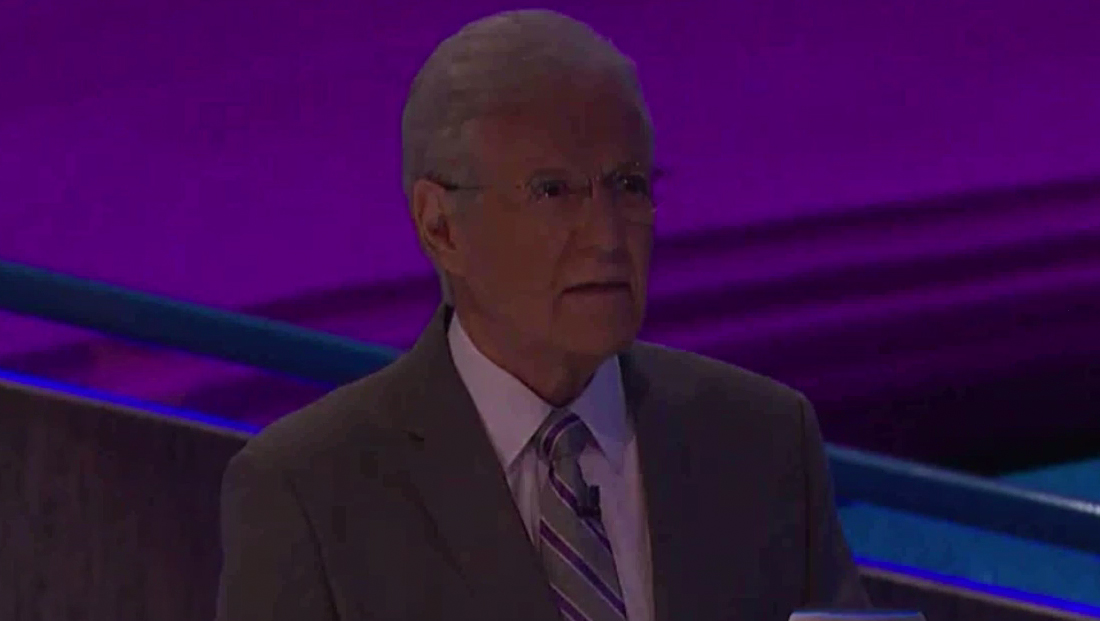 No, you're not seeing another murky episode of "Game of Thrones" here — it's actually another "Jeopardy!" tie-in with Amazon Alexa.
On Wednesday, May 15, 2019's episode of the game show, host Alex Trebek found another way to work Alexa into the gameplay of the Teachers Tournament.
After having Alexa "play" the show's iconic "think music" on the previous Wednesday's game, Trebek asked Alexa to "dim the lights."
It wasn't clear if Alexa was actually wired to trigger the traditional darker "Final Jeopardy!" light cue or it was simulated.
After reading the clue, the control room cut back to Trebek, who asked Alexa to dim the lights.
The camera remained on his one shot while the studio lights dimmed, cloaking him in a shadows, before cutting the customary wide jib shot of the studio that is shown during the first half of the think music.
"Jeopardy!" has traditionally dimmed the lights during the 30 seconds contestants get to come up with a response to the "Final Jeopardy!" category.
The lighting cue obviously creates a darkened studio that the contestants experience — and multiple contestants and the show itself have confirmed that the music is audible in the studio during the half a minute "think time."
"Jeopardy!" previously also changed the color of the studio's cyc from blue to red for the "Double Jeopardy!" round.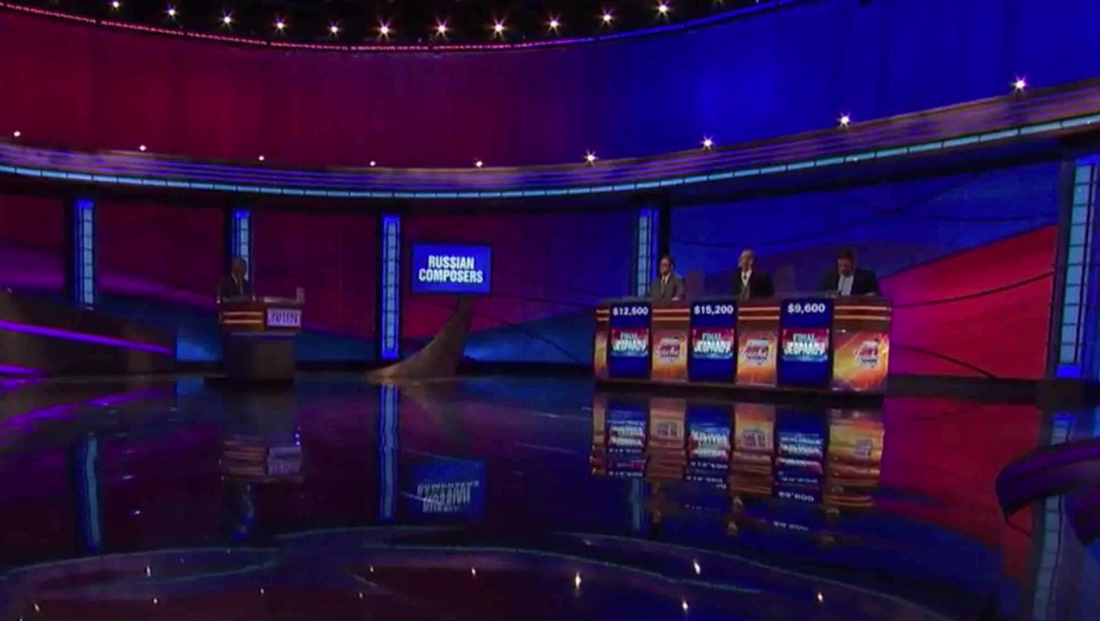 A dark red background is now used during "Final" — with LED lighting used to wipe from blue to red from camera left to right immediately after Trebek reads the clue.
The violet purple curved panel on the right half of the contestants background also changes to red thanks to the lighting cue.