Spanish Apollo 11 promo 'glitches' play homage to vintage TV clips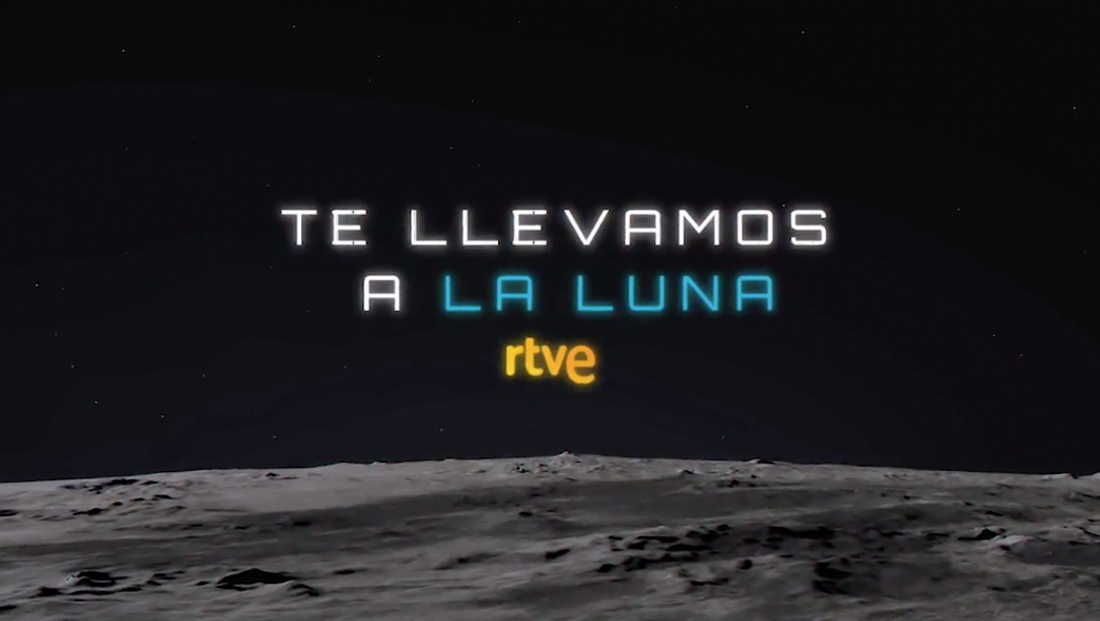 Spain's RTVE network is promoting its coverage of the Apollo 11 50th anniversary with a promo that plays homage to iconic grainy transmissions viewers around the world watched back in 1959.
The promo walks viewers through much of various stages of the mission with recreations of spacecraft interspersed with interference effects and meshes of dots and lines, floating dots and other accents.
Also used are numerous "glitch" effects that mirror the grainy images from outer space beamed thousands of miles back to Earth — and then broadcast across the globe 50 years ago.
Inserted throughout the spot are typographic accents, mostly in Spanish, that are show on screen in a blocky font.
The result is a promo that's a nod to the technological achievement of transmitting video across space while also coming across a slick and polished.
The spot ends with the tagline "Te llevamos a la luna" — which roughly translates to "We take you to the moon."