CNN banner: No 'send her back' chants so far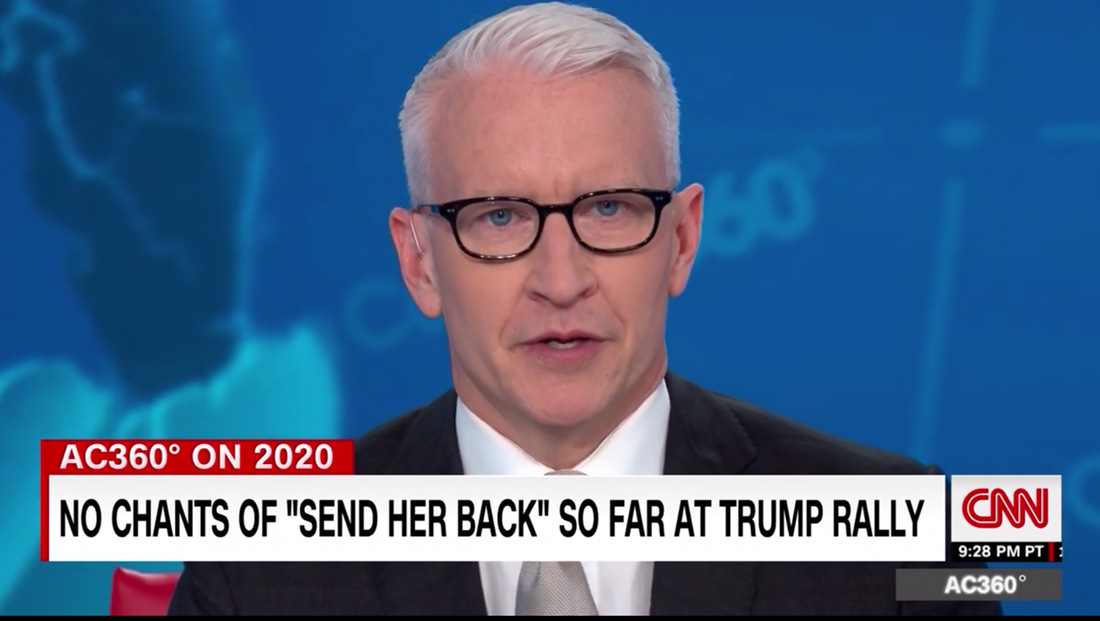 During "Anderson Cooper 360" Thursday, August 1, 2019, CNN ran a lower third insert graphic with the headline of "No chants of 'send her back' so far at Trump rally."
The banner was referencing the July rally where Donald Trump allowed the "send her back" chant to go on for 13 seconds despite claiming he started speaking "very quickly" to cut off the crowd.
The chant targeted Rep. Ilhan Omar, who Trump made racist and xenophobic comments about on Twitter earlier that day.
After the claim by Trump, two CNN programs aired 13 seconds of dead air to drive home the point of just how long that amount of time is.
Trump's Aug. 1 rally did include the crowd yelling "lock her up" — a common battle cry used in the 2016 election against Hillary Clinton and now apparently being repurposed for Omar.