CNN airs 13 seconds of dead air — on purpose — to illustrate a point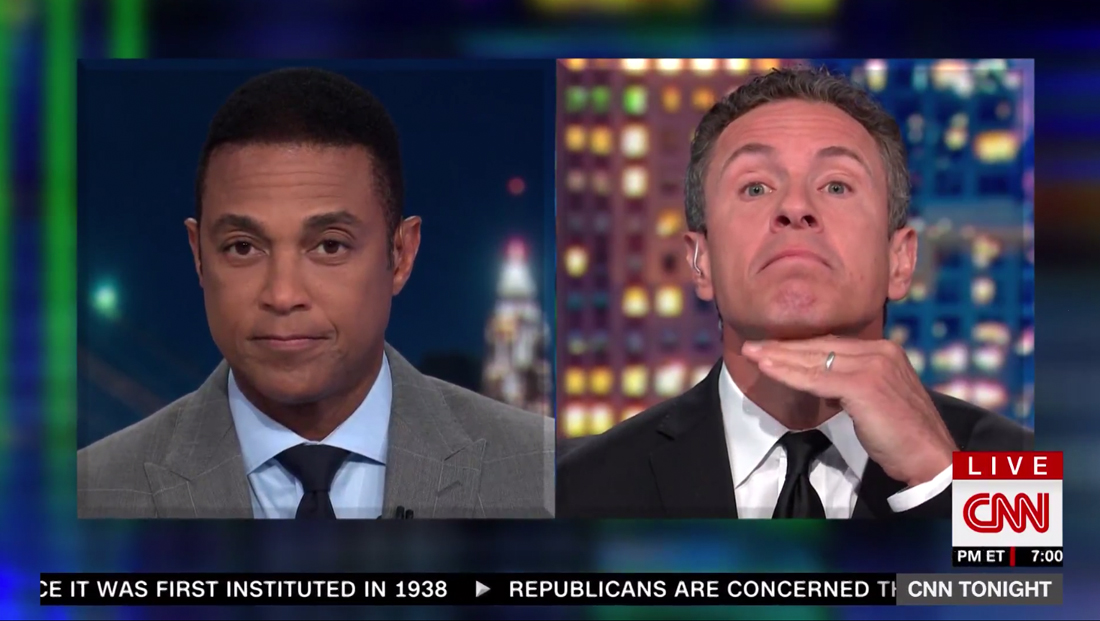 After Donald Trump's claim he spoke "very quickly" in an effort to quell the racist and xenophobic "send her back" chants at a rally was widely refuted by observers who noted it took him 13 seconds to start speaking again, CNN purposefully aired dead air for that same amount of time.
At the end of "Cuomo Prime Time," in the normal crosstalk between Chris Cuomo and Don Lemon, Lemon asked Cuomo to remain silent for 13 seconds.
He pointed out that they were essentially creating one of the cardinal sins of broadcast — dead air — but wanted to illustrate that waiting 13 seconds to start talking again probably isn't "very quickly."
During that 13 seconds, both anchors hammed it up a bit for the camera — drinking from their mugs and, in Cuomo's case, jokingly preening and trying to tighten his skin.
Later, inside his own show, Lemon counted the seconds against the actual tape of Trump's rally.
The control room fed a video frame to the on-set video wall, while a large red counter appeared next to it — going from zero to 13 as the video played in real time next to it.
The latest in design, production and engineering
Subscribe to NewscastStudio for the latest delivered straight to your inbox.