Network evening newscasts lead with Dorian coverage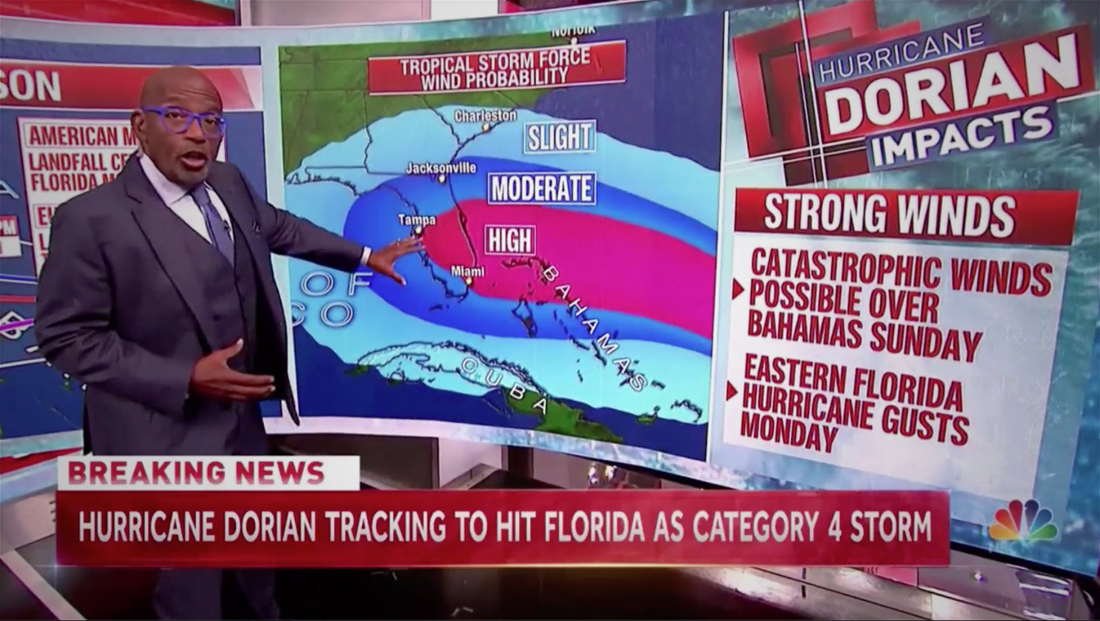 All of the "big three" network newscasts lead with coverage of Hurricane Dorian Thursday, Aug. 29, 2019 — with all three primary anchors out.
"NBC Nightly News" used the MSNBC side of Studio 3A for a weather center for Al Roker to present multiple maps from. It has done this for multiple major weather stories in the past few months.
"CBS Evening News" had a brief technical glitch on the video wall behind substitute anchor John Dickerson when the cityscape background briefly flashed a photo of the storm.
CBS also used a "Hurricane Dorian" logo with a stylized hurricane icon in a red box that showed up multiple times on the on-set video walls.
WCBS forecaster Lonnie Quinn joined the broadcast and used the smaller wall mounted video panel to present his maps and graphics.
"ABC World News Tonight" also lead with the story using its video wall to showcase imagery of the storm before going to a live report.