NBC repurposes MSNBC studio for 'Nightly News' weather center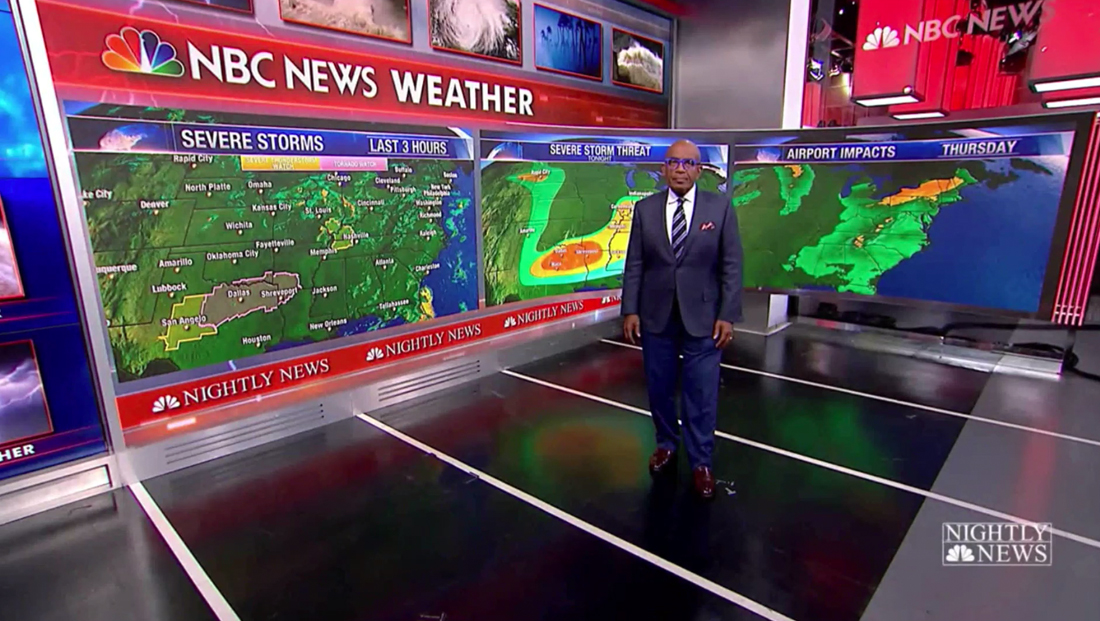 Eschewing a trend of using its on-set video tower for weather reports, "NBC Nightly News" instead tossed to Al Roker who reported from MSNBC's side of the studio.
The network's flagship evening newscast and various MSNBC programs originated from opposite ends of what is official designated as Studio 3A — though the "Nightly" side of the space is roughly where Studio 3C once was.
Previously, Roker or another NBC weather team member would often join anchor Lester Holt in studio using the video "tower" on the set the network unveiled in July 2017.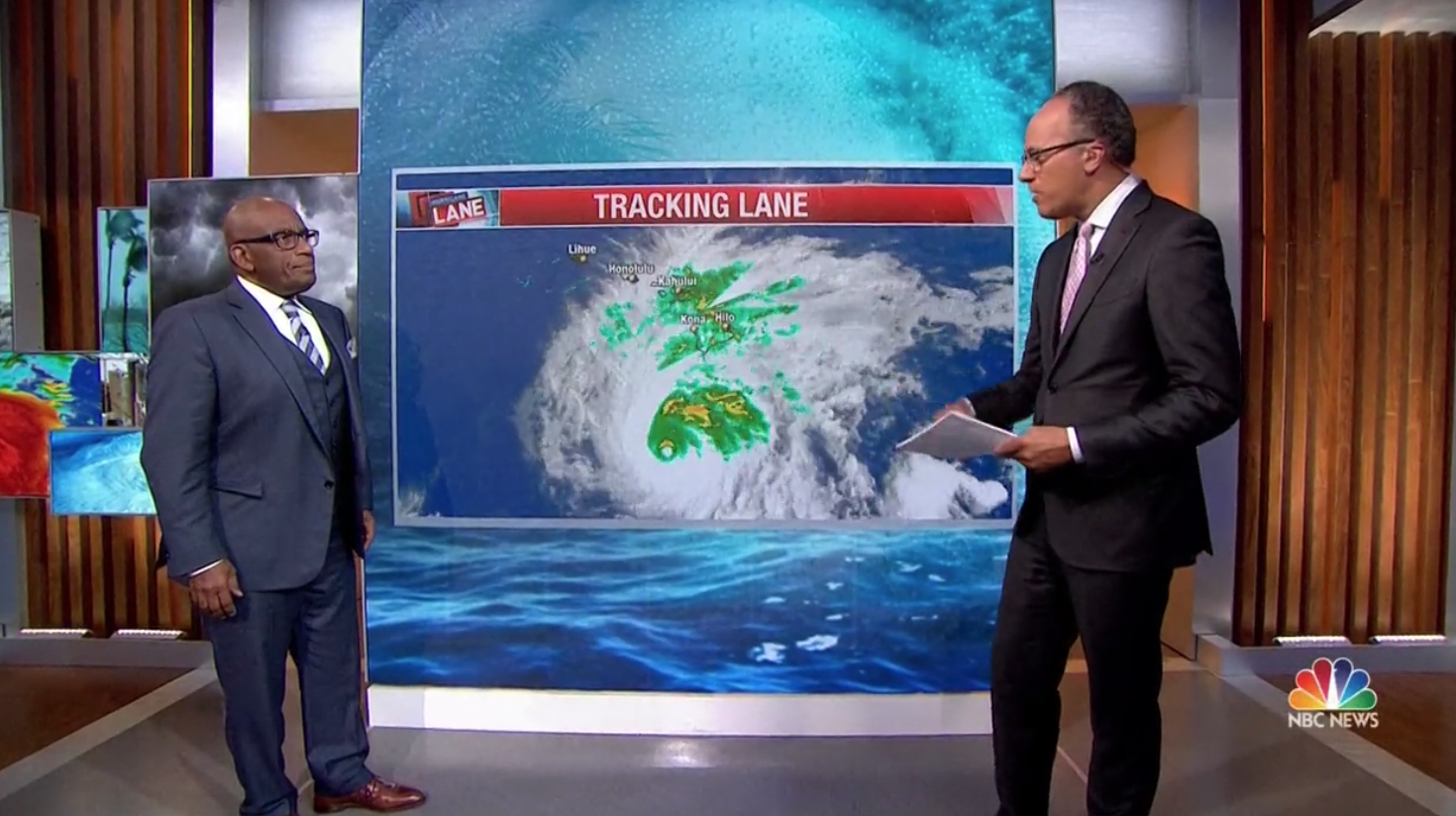 This setup allowed the forecaster and Holt to interact, though Holt would typically step aside for the crux of the update, keeping the focus on the forecaster and weather maps fed to the seamless LED panels behind them.
However, on Thursday, June 20, 2019, Roker joined Holt but was position on the MSNBC side and used the large floor-to-ceiling LED wall and curved segment to present a dynamic view of multiple maps.
Surrounding the maps were general weather imagery and a bold red "NBC News Weather" and "NBC Nightly News" banners.
The background elements, which included animated rain, shared many elements with the normal "Nightly" graphics package.
On other editions of "Nightly," a forecaster would originate from Studio 1A or an outdoor location.
The two sides of 3A are separated by a small work area, though a sliding wall with video panels can be rolled into place to block the view of the MSNBC side through the "Nightly" side's glass windows.
It can also be used to "hide" the "Nightly" part of the studio from when MSNBC shoots into the work area — though often the "Nightly" set can be seen through the glass walls and doors that separate the spaces.
The latest in design, production and engineering
Subscribe to NewscastStudio for the latest delivered straight to your inbox.