How court shows have adapted productions due to coronavirus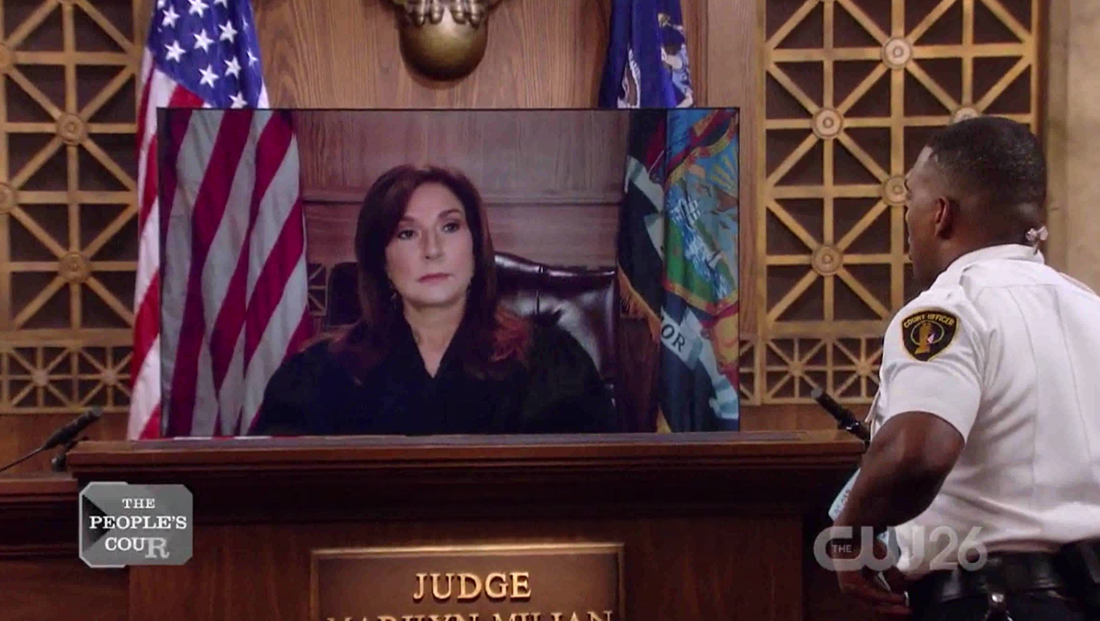 Like most TV productions, court shows have had to rethink how they stage a mock courtroom during the coronavirus.
Before diving into how court shows are affected, it is important to note an oddity in how most of these shows are filmed.
Typically these shows tape only on select days — sometimes over blocks of a week or more. Multiple cases are heard back to back on tape days but what viewers see is not necessarily aired in the order they were taped.
Producers have to make sure the cases used in an episode fit within the runtime of the show and also often try to feature a variety of cases in show to keep viewers interested.
Although most of the judges on these shows wear traditional black robes, one giveaway that the shows air out of order is that their shirt collars or ties may change color during the course of one episode.
Because of this approach, depending on the tape schedule and frequency, court shows can often get very far "ahead" and develop a backlog of unedited footage — meaning it can be weeks or even months between the time a case is taped and when it airs (in some instances, cases cases taped during one season air in a future one).
Thanks to all of these factors, viewers will likely see some odd inconsistencies with how court shows appear on air due to the constantly changing coronavirus precautions. For example, the "courtroom" audiences may appear during one case and then disappear in the next one — all in the same episode. Safety dividers and other precautions may appear to move around as well.
Suffice it to say, there are so many variables regarding when an episode was taped compared to when it airs that, combined with shifting health concerns, it wouldn't be practical to keep track of every detail, so what follows is a general overview of observations made during the episodes that aired in September 2020.
The latest in design, production and engineering
Subscribe to NewscastStudio for the latest delivered straight to your inbox.