Paramount+ to be integrated with Showtime streaming, linear channel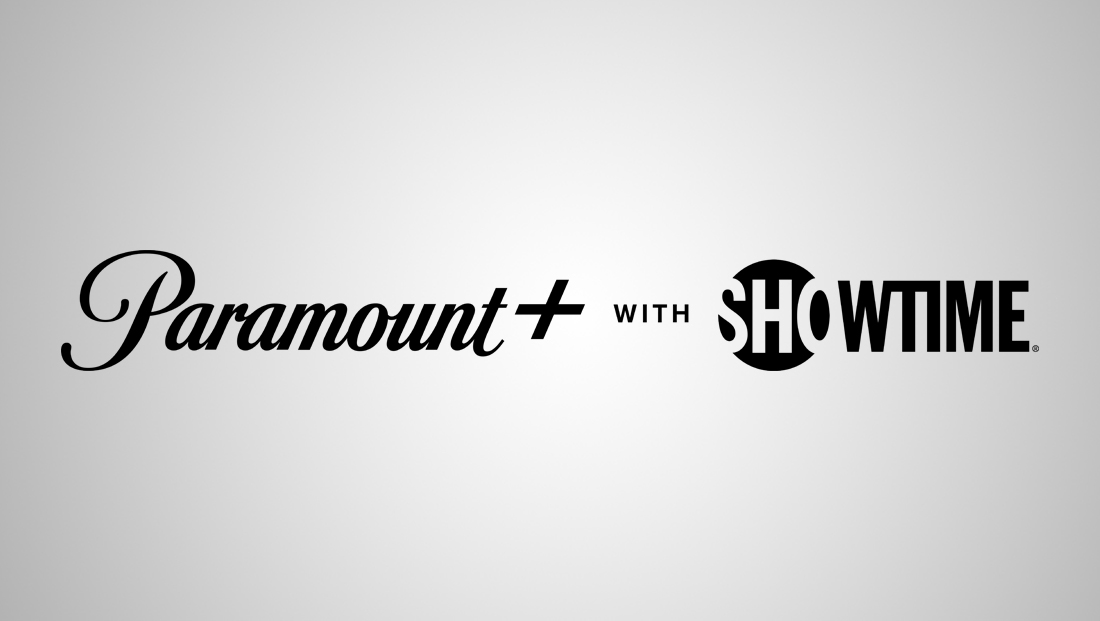 Paramount Global has announced plans to combine its Paramount+ and Showtime operations in the U.S. later in 2023, CEO Bob Bakish announced Jan. 30, 2023.
The new combined offering will be known by the clunky name "Paramount+ with Showtime."
Paramount, which owns both brands, already offers a bundle under the name "Paramount+ with Showtime" so the name is already at least somewhat familiar to consumers.
Paramount did not immediately indicate if the new offering would keep the combined logo the bundle currently uses, which simply mashes Paramount+'s blue logo based on the classic Paramount Studio script with Showtime's bold red logo that reverses the letters "Sho" out of a spotlight-like circle.
The overall effect is a cluttered look that essentially tries to be two things at once.
In addition to the public rebranding, Paramount will also combine back-end operations for the two offerings, which Bakish said will result in "operational efficiencies and financial benefits."
This likely will include cost-cutting efforts to eliminate duplicative roles across both brands.
However, at least for the immediate future, it doesn't appear Paramount will realize any savings from eliminating executives.
It plans to keep Chief Content Officer Chris McCarthy, who will "continue to lead the Showtime studio and oversee network operations for the linear channel." Meanwhile, streaming president and CEO Tom Ryan will oversee the combined Paramount+ with Showtime streamer, according to Bakish's memo announcing the change.
Although the memo mentions that both executives will work "closely" to operate the new offering, it's noteworthy that the linear version of Showtime will still, at least according to organizational charts, be managed separately from streaming.
It's possible that these two roles could be combined in the future pending negotiations with executives. McCarthy penned a separate memo to staff shortly after Bakish's was issued.
The announcement, which was widely expected, follows Warner Bros. Discovery's move to combine HBO Max and Discovery+ into a single offering. WBD hasn't announced a name for that service, but it is reportedly considering "Max."
Prior to WarnerMedia merging with Discovery, HBO had also integrated its streaming and linear channel. However, it continues to operate a linear offering with a set schedule.
Final pricing has not been announced, though the current bundle is priced at $11.99 a month.
Paramount+ by itself starts at $4.99 a month with limited advertising. An advertising-free plan is $9.99 per month. Like with many streaming services, users can opt to pay yearly and get 12 months for the price of 10. Showtime, meanwhile, is $11.99 a month when bought directly at showtime.com. Linear TV providers have similar pricing, though it is often slightly less expensive.
Paramount+ was previously known as CBS All Access. It launched in 2014 and was one of the early network-owned entrants into the streaming world.
Paramount Global itself was previously known as ViacomCBS, but switched to the name of its historic studio in 2022.
While it's encouraging that Paramount didn't decide to call the new, combined streaming service "Paramount+ Plus Showtime," the naming strategy appears to be a classic example of a company trying to combine two familiar names during a transitional period.
It's probably unlikely that many consumers will go around saying "it's on Paramount+ with Showtime," so it's possible the name could be shortened back to just Paramount+ at some point, though the company did not indicate it has any plans to do so.
In at least some real-life uses of this type of mash-up branding, the long-term strategy includes plans to switch to a simpler name in the future.
Paramount+ currently has its website at the domain paramountplus.com and its social media handles use the @paramountplus on most platforms. The domains paramountpluswithshowtime.com and paramountplusshowtime.com are registered. Registration information for the domains is not public, but neither appears to be controlled by Paramount.
It's probably a bit far-fetched to expect Paramount to start using either of those domains or change social media usernames to similar schemas — given that paramountplus.com is already fairly long.
Here is the full text of Bakish's memo:
Team,

Almost one year ago, we announced that ViacomCBS would become Paramount — harnessing the power of our combined portfolio to become one, integrated company. Since then, I have been tremendously proud of the many ways we have worked together across platforms, brands, and continents to consistently deliver as global leaders in the future of entertainment.

In that same spirit, I'm thrilled to share the next step in our company's evolution. Today, we're announcing that we will be fully integrating SHOWTIME into Paramount+ across both streaming and linear platforms later this year — providing even more popular franchises and hit originals for viewers to enjoy. To reflect this change, both our premium streaming tier on Paramount+ and the SHOWTIME linear network will become "Paramount+ with SHOWTIME" in the U.S.

SHOWTIME has captivated audiences for decades with ambitious original series that defined premium content and fandom. Its name will always stand for critically acclaimed, groundbreaking entertainment and creative excellence. Now, with SHOWTIME's content integrated into our flagship streaming service, and select Paramount+ originals joining the linear offering, Paramount+ will become the definitive multiplatform brand in the streaming space — and the first of its kind to integrate streaming and linear content in this way.

This new combined offering demonstrates how we can leverage our entire collection of content to drive deeper connections with consumers and greater value for our distribution partners. This change will also drive stronger alignment across our domestic and international Paramount+ offerings, as international Paramount+ already includes Showtime content. And, very importantly, this integration will unlock operational efficiencies and financial benefits across our broader portfolio.

Chris McCarthy will continue to lead the SHOWTIME studio and oversee network operations for the linear channel. In tandem, he will work closely with Tom Ryan, who will oversee the "Paramount+ with SHOWTIME" streaming business.

While we are confident this is the right move for our company, our consumers, and our partners, we know this change brings uncertainty for the teams working on these brands and businesses. We are committed to being as transparent and thoughtful as possible throughout this process, and we expect to share additional details in the coming weeks.

In the meantime, I would ask for your continued focus. Because of your hard work, dedication and collaboration, Paramount+ with SHOWTIME is set up for success. Thank you, as always, for all that you do.

Best,

Bob
McCarthy later issued a separate memo:
Hi everyone,

I wanted to follow up on the great news Bob just shared about the further integration of SHOWTIME and Paramount+ to create one powerful streaming service, and explain why I am so excited about this big step forward.

There are many benefits for Paramount+ and SHOWTIME on both the streaming and network sides, in three key areas:

Complementary and Differentiated Brands
Redirecting Increased Investment into SHOWTIME Strengths
Integrated Platform – Greater Focus on Content

I am sure you will have lots of questions, and to that end, we are planning a Town Hall in L.A. the week of February 23rd to go into the details and the highlights, which include:

Complementary and Differentiated Brands

The SHOWTIME brand has always attracted audiences who prefer content that has more edge and more mature themes, and that focuses on complicated characters and layered worlds. SHOWTIME content appeals to metro-minded viewers who are more culturally diverse with a higher concentration living in cities vs. the population at large. These audiences and themes are complementary to the Paramount+ brand, which is much broader, appealing to the entire family and general market audiences across the country.

Redirecting Investment into SHOWTIME Strengths

As a part of Paramount+, we can put more resources into building out the lanes that have made the SHOWTIME brand famous, as well as turning our hit shows into global hit franchises. To do this, we will divert investment away from areas which are underperforming and that account for less than 10% of our views. We have already begun conversations with our production partners about what content makes sense moving forward and which shows have franchise potential.
As a reminder, the SHOWTIME brand strengths and content filters are:

Complex Characters: Subversive antiheroes like: DEXTER, YOUR HONOR and YELLOWJACKETS
Powerful-Worlds: High-stakes powerful worlds like: BILLIONS and HOMELAND
Metro-Cultures: Culturally diverse takes like: THE CHI and the forthcoming FELLOW TRAVELERS.
Integrated Platforms – Greater Focus on Content

Now that SHOWTIME and our content will be integrated as the premium tier of Paramount+, we will reach more people globally across streaming and linear than ever before. On the network side, this will strengthen our offering to those consumers by allowing us to tap into Paramount+ originals in addition to the SHOWTIME originals, as well as Paramount Pictures movies that come to the services.

This is a winning strategy that provides more value to our streaming customers and more reasons for cable subscribers to upgrade to the soon-to-be-rebranded Paramount+ with SHOWTIME network. Most importantly, it allows us to put more of our focus on the things that make the SHOWTIME brand famous: our hit content.

More to come soon, but for now, thank you for your help as we work hard together to make Paramount+ with SHOWTIME one of the leading global streaming services!

Thank you,

Chris
The latest in design, production and engineering
Subscribe to NewscastStudio for the latest delivered straight to your inbox.