Canadian networks ready for election coverage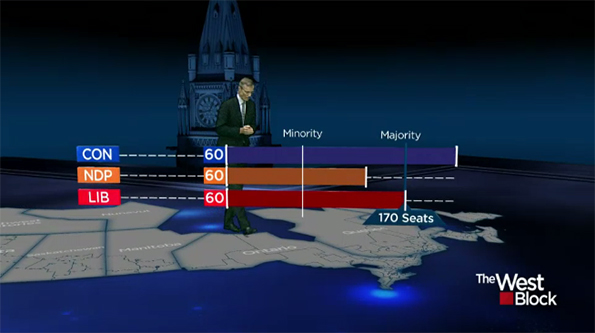 Canada votes today on its new Parliament, marking the end of a 78 day election campaign.
The election, which is being called 'historic' by most broadcasters, was one of the longest campaigns in modern history and will likely see a new Prime Minster for the country.
The major national networks, including CTV, CBC and Global, have all prepared the usual election tools we've come to expect. From virtual studios to special sets, here's how the networks are planning to cover the vote tonight.
CBC