WCMH-TV goes street side in Columbus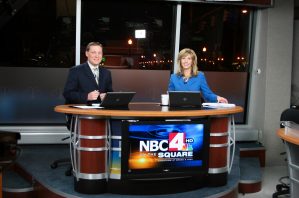 Columbus, Ohio, NBC affiliate WCMH-TV launched live from the square Tuesday.
As part of the station's HD update, WCMH moved its morning newscasts streetside to a new set designed by FX Group. Each day, over four hours of coverage will originate from the downtown studio location.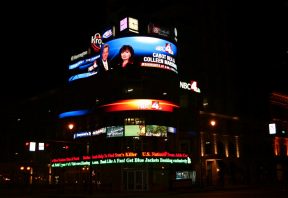 The new downtown studio, along with new main studios, will allow WMCH-TV to broadcast more news than ever in HD while reaching a local audience. NBC 4 Vice President & General Manager Rick Rogala said, "NBC 4 on the Square is the perfect location for a new local newscast. "
The new set takes an existing space and makes it functional for TV by adding big windows, an anchor desk, weather center and an alternate anchor location.
The main news studio debuted earlier this year.