Atlanta's 11Alive transitions to new facilty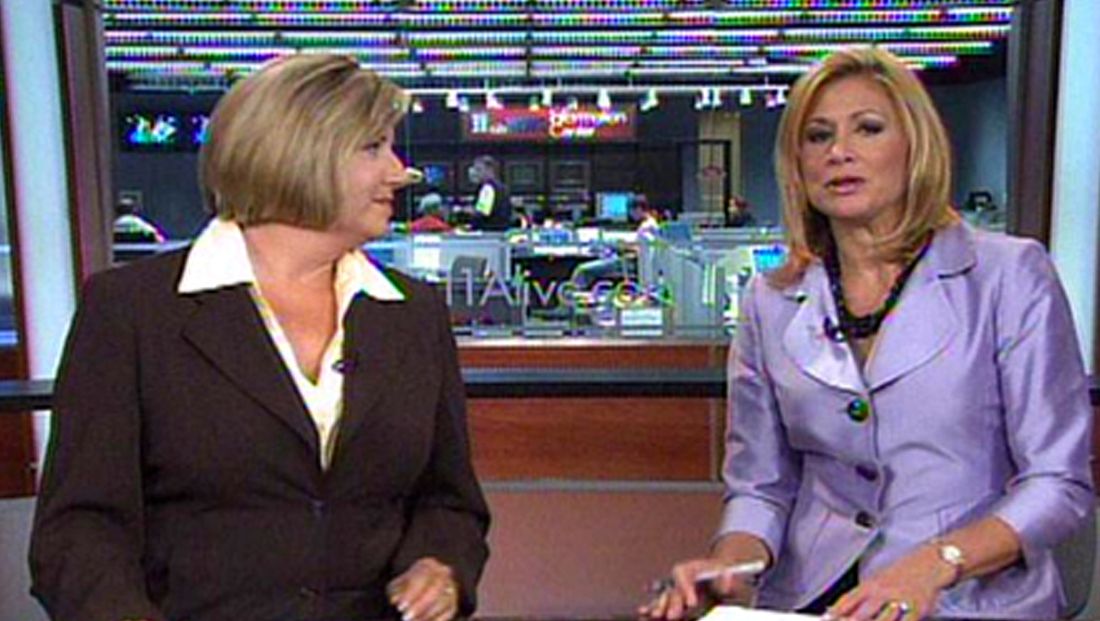 Atlanta's WXIA-TV, known on-air as "11Alive" has completed its switch to a new facility across town, the existing home of sister station WATL-TV.
That building was expanded to accommodate the NBC affiliate.
The station moved its existing set, designed by PDG, from the old West Peachtree studios to the new location. The set has been in use since February of 2006, when the station began producing HD newscasts.
During the move, newscasts were reported from a temporary set that used a photograph of the set, giving viewers a somewhat seemless transition.
The new set, like the old one, features a working newsroombackground. However, the new look isn't nearly as well executed as the old newsroom view.
The previous background was much better lit, which gave it an interesting sense of depth and texture. In addition, the newsroom seemed more colorful in the old location.
The new newsroom, or "Information Center" as its been dubbed, features a bank of monitors as well as a deep work area with plenty of visable workstations. The background is completely ruined, however, by the way-too-prominent lighting fixtures that occupy almost half of the visible field of vision. Not only are they too numerous, but the brightness is an extreme distraction and also makes it seem like WXIA-TV is reporting from inside a Staples store. To add insult to injury, there is also a row of ugly track lighting clearly visible.
Newsroom backgrounds are always a challenge since viewers may be distracted by news staffers working in the background — including those who walk by on purpose so they can be seen on-air.
In addition, there are times were newsrooms are so thinly staffed, such as weekend mornings, that is seems counter intuitive to use a newsroom set since the point, after all, is to show the hustle and bustle of the newsgathering process (or at least what stations want viewers to think happens in a newsrooom).
Over the years, there have been stories of fights, shouting matches, people falling and even errant janitors walking through the newsroom while a newscast was on air. Some stations have been even been know to rope off the visible area of the newsroom during newscasts, only allowing authorized staffers in that area.