Updated: Sneak peak of Democratic Convention set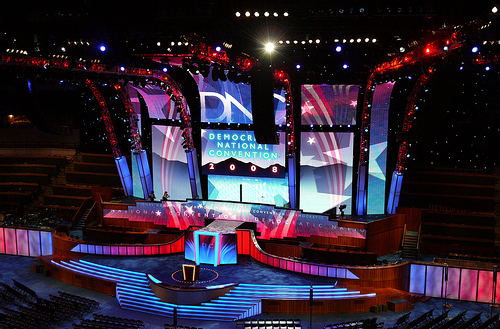 The Democratic National Convention has posted the REAL photos of this year's convention set (we previously posted another photo but, due to bad information from our source, it was actually of the 2004 set).
This year's set is in fact, much better. The set is stocked with massive panels that are most likely LED panels. Framing this are large lighted columns and trusswork that spider out above the set.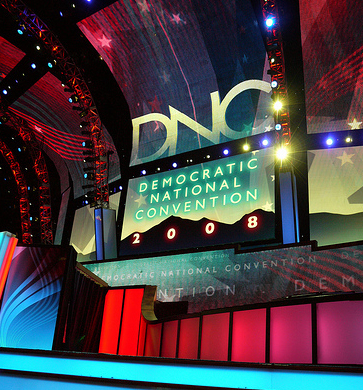 There's also an interesting photo that shows many of the standup locations around the convention floor as well as the various skyboxes. Click here to see it.
The Democratic Convention also has a Flickr account that shows additional photos, including construction photos.