MSNBC.com launches Virtual Lifestyles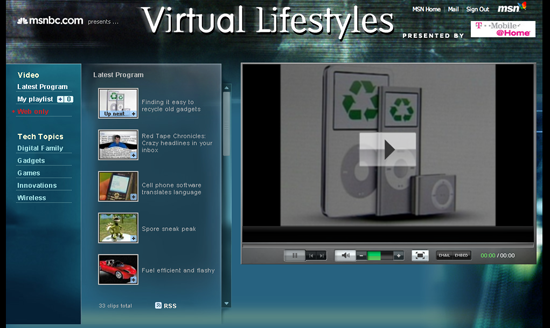 MSNBC.com has launched a new sub site called Virtual Lifestyles. The new sub site appears to be heavily backed by sponsors and features videos on technology topics including recycling, fuel cells and other issues of today.
MSNBC.com continues to roll out these new branded video players for many of their brands.