GOP gears up for convention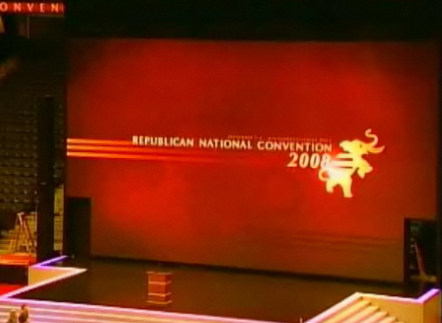 The Republicans are gearing up for their convention in St. Paul, Minn., but unlike the Democrats, the Republicans' stage will be much sparser.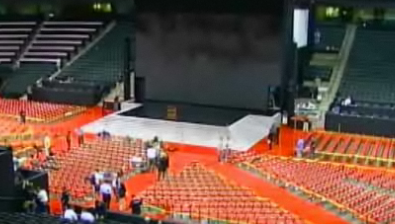 The stage is only four feet off the ground, unlike the Democrats' towering setup. The key element of the Republicans setup is a 30 by 50 foot video screen directly behind the main podium.
It will be interesting to see how news organizations adapt to this different setup. From the initial shots, the floor space is at a premium and there is no cable cam in sight.