WEAR-TV goes HD with a fish tank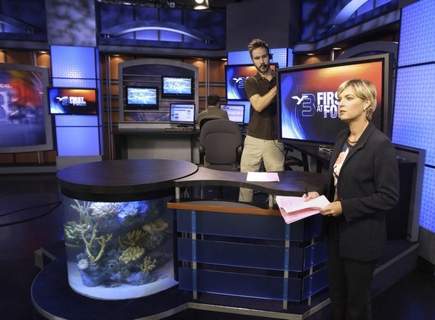 WEAR-TV in Pensacola/Mobile, Ala. is preparing for its launch in high definition.
The set, designed by Devlin Design Group for Sinclair Broadcasting Group, features many high tech elements and one very unique element.
"A new set featuring 30 HD monitors, state-of-the-art weather equipment and an anchor desk that can rotate 180 degrees will debut with the conversion. Comparatively speaking, the old studio is a walk-in closet, and the new environs are the Taj Mahal," writes Julio Diaz.
The sets most unique element is a fish tank built into a desk. Looking back on many different sets, this has to be the only one we have ever seen with a fish tank other than WEAR-TV's previous set.