MSNBC adds branded screensavers behind flashcam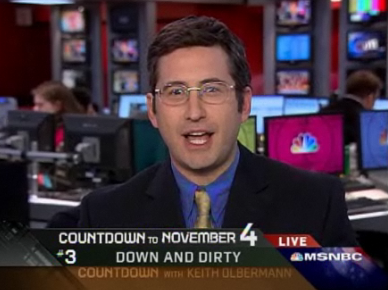 MSNBC has added screen savers to the computer monitors directly behind the New York newsroom flashcam position that are prominently visible throughout the day.
These examples, taken from "Countdown," show several of the images that scroll through the screens. Included are the logos of "Morning Joe," a generic MSNBC screen, several versions of the NBC peacock that seem similar to the historic collages used on "Nightly News" and "The Place for Politics" logo.
This is an interesting way to brand a newsroom live shot (though one does have to wonder if anyone actually works at that desk or if it's just for show).
That said, it's nice to see someone paying attention to what's going on in the newsroom behind camera positions. Too often you can see generic desktop wallpapers, personal photos and piles of stuff on newsroom sets. Granted, this is how real people's desks actually look, but for an on-air position, it does help to have a clean, professional-looking workspace.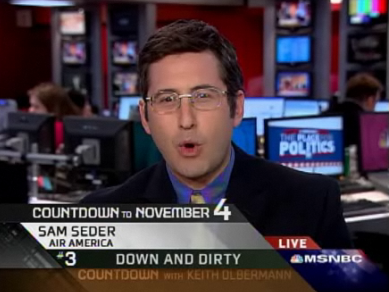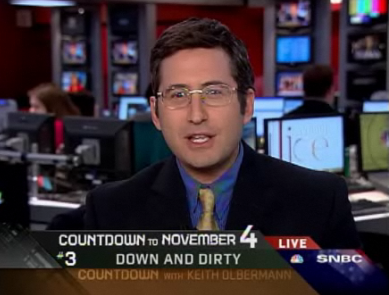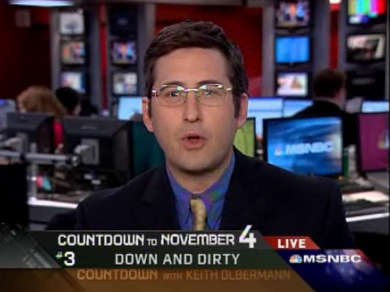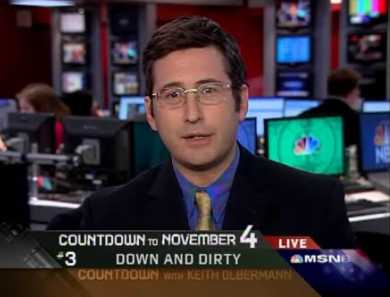 The latest in design, production and engineering
Subscribe to NewscastStudio for the latest delivered straight to your inbox.