Non-Stop Music relaunches NonStopMusic.com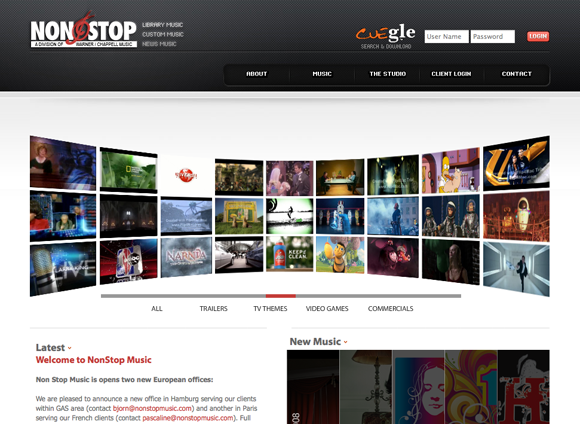 Non-Stop Music has updated and relaunched its Web site at www.nonstopmusic.com.
The new Web site features updated news music, custom music and library music reels along with a unique homepage with lots of recent work. The site has many new features including an in-depth studio tour and more information on each of Non-Stop's music services.

Non-Stop Music has also updated its music search engine CUEgle. "CUEgle 3 now allows users the option of downloading music tracks as high res 320k mp3s, WAV files, and AIFF files. All downloaded tracks are now tagged with useful metadata. Track descriptions have been refined for more effective search results," says Non-Stop.
CUEgle allows users a quick one click option for downloading and licensing Non-Stop tracks for productions.
"Users can now easily generate cue sheets directly from their own created projects for simple reporting. A completely new look with an even more graphically-based layout allows users to easily navigate through the site," the site reads.
The site still has some kinks to be worked out, but overall this is a great relaunch over the old site.