MSNBC unveils new 3D studio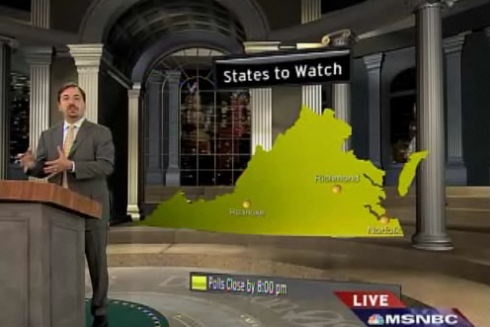 Today, MSNBC unveiled a new virtual studio for Chuck Todd to break down the election results in.
The new virtual studio matches NBC News and MSNBC's current Decision 08 graphics package. This creates a seamless branding effect across their various election graphics from the networks of NBC. More pictures after the jump.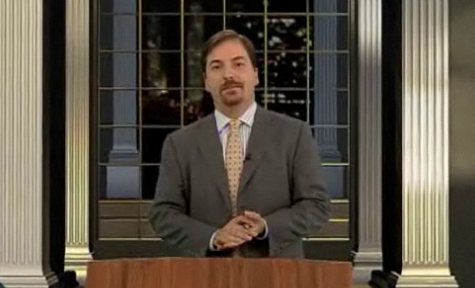 Tonight on Hardball, Chuck Todd called it his "Virtual Room" with a great view. Using a jib camera, Todd can present various graphics including state-by-state data which appears in the virtual environment. Todd can also mark on the floating graphics to help telestrate information, such as electoral votes.
This new virtual environment looks very well composed and works better than their previous Super Tuesday setup. This new setup allows better jibbing and camera shots, along with overhead shots of Todd's "virtual white board."
Previous Setup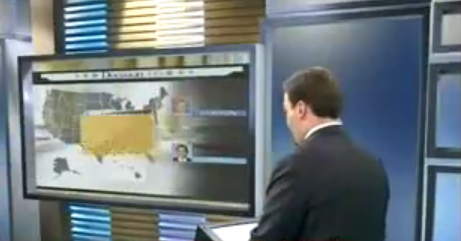 MSNBC and NBC News continues to use more and more of this virtual technology as it continues to present new ways to present the news. CNN also plans to debut new virtual technology showing the United States Congress on Election Night.
In a recent Full Mental Jack press release, FMJ stated "Full Mental Jacket is currently working on four new virtual set projects for MSNBC."
We will just to have to wait and see where this technology continues to show up as it continues to be refined.