New South Bend, Ind. HD set photos posted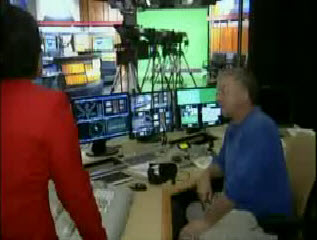 We've posted photos from WSBT-TV, the CBS affiliate in South Bend, Ind.
The station also has a several behind-the-scenes videos of the new station, including areas outside the studio.
The station is also celebrating its switch to HD news, which debuts Sunday, with a look back at the station's history.
The new set is part of a new digital facility constructed in Mishawaka, a location chosen for its central location in the station's DMA.