NBC10 Investigates: Going inside the studio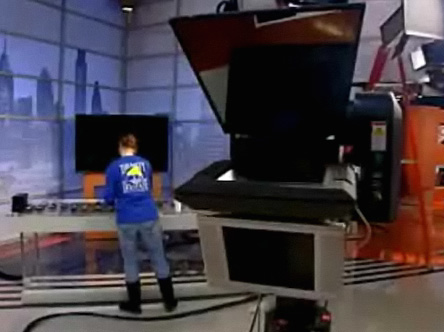 Philadelphia's WCAU-TV has an entertaining video clip on its newly rebranded site, NBCPhiladelphia.com that takes viewers on a hard-hitting, behind the scenes "investigation" into the station's new set.
Though the video's premise gets a little old after the first few moments, it's still a creative attempt to generate some buzz around the station's new look and switch to HD.
Some highlights…
There are a few quick glimpses at the new studio, which appears to use metal framing with graphic panels similar to that found on competitor KYW-TV's multipurpose set.
Also in use is some whiteish gray paneling similar to the station's old weather center, which was designed by BDI: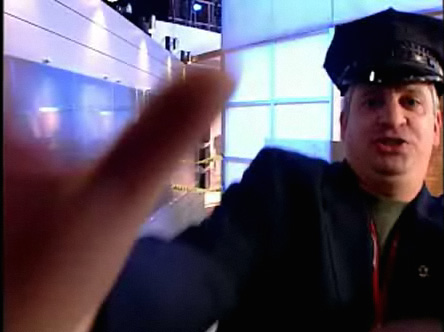 The video also features an interview with a displaced NBC10 staffer who is obviously Glenn "Hurricane" Schwartz (any Philadelphian could tell from his trademark bow tie).
Whatever the new look, it appears to be skewing more toward the clean modern look found at other NBC properties, including MSNBC and "Today Show."