Suze Orman goes virtual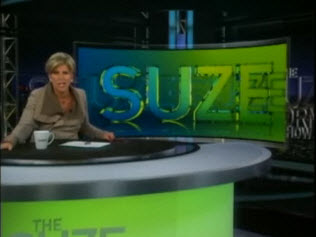 The Suze Orman Show on CNBC has debuted a new virtual set by Full Mental Jacket and Brainstorm.
The new set allows information to be displayed in new and innovative ways, "One advantage of a virtual set is that informational graphics can be inserted directly into the template, making them crisp and clear." With this new setup, Suze Orman can give here advice with charts and graphs appearing all over. The technology powering this virtual setup is the same technology NewscastStudio reported on at NAB 2008.
Continue reading for more pics and information.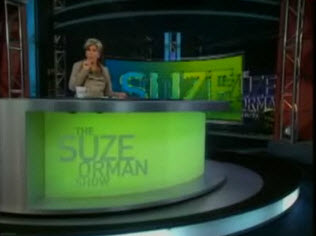 It's interesting to note The Suze Orman show kept its signature trusswork columns, "One way to make a production look even richer is to mix real and virtual set elements. For example, The Suze Orman Show will preserve some trademark elements such as columns from her old set that will be placed on the green screen set. Sometimes it also helps to use physical set elements such as a wood or metal beam, since rendering those surfaces realistically can be tricky with computer graphics, Gary Kanofsky [of CNBC ] said. 'Some things are harder to do in the computer than in real life.'"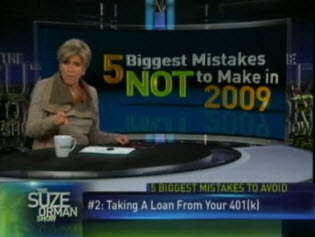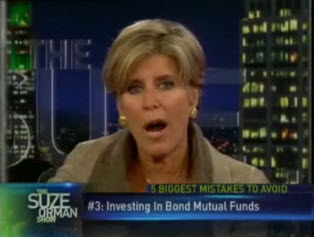 The new virtual setup also uses less space and allows for multiple productions to be done in the same small area, as opposed to multiple studios with cameras and equipment. "CNBC has pushed the state of the art by using virtual set technology for more sophisticated four-camera productions, as opposed to those that simplify the graphical rendering problem by using a single fixed camera."
As virtual sets continue to grow in use by major networks it will be interesting to see how long until a major nightly program is produced 100% on a green screen. Now that MSNBC and CNBC have invested heavily in these setups, we can only hope they continue to try new things and develop new uses for their technology.
Visit Broadcasting and Cable to read more about Suze Orman's new setup or watch a clip of her show at CNBC.com.