CNNI updates look for a unified CNN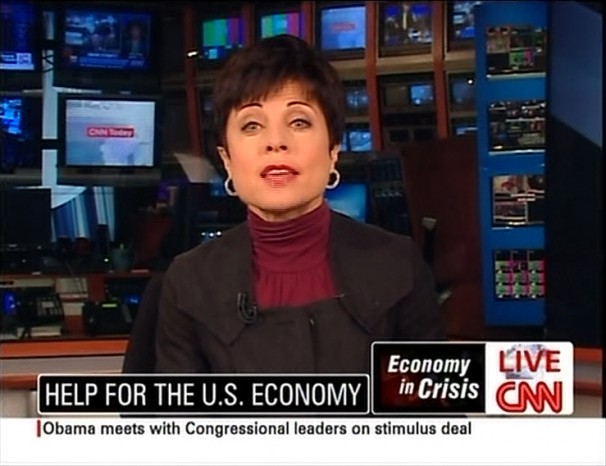 CNN International has updated its graphics to match the recently debuted CNN graphics. The new graphics differ in the background color, changing from black to white under the bug. The Live bug is also thinner and cleaner.
CNNI is also in the midst of changing their Atlanta broadcasting studios. They are currently located on a temporary set in the old Headline News area. The new studio should be full operational sometime in the next few months, and we expect it to match the recent bluer CNNI look.
Screen cap courtesy of CNNfan.org