A look back at 'Dateline's look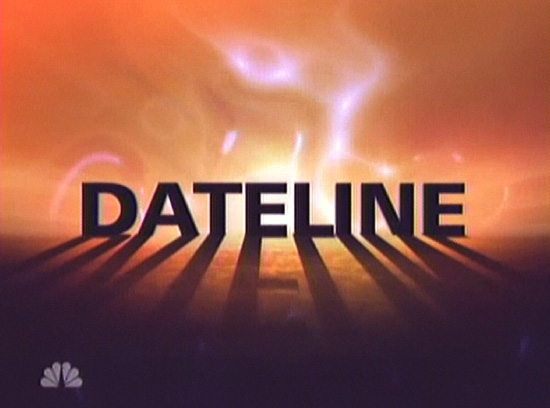 The new look for "Dateline," introduced a few months ago, has a dramatic look with a glowing animated background and dramatic, ominous shadowing on the letters. The design also introduced a new font from the show's previous look, shown after the jump.
The show's original look, shown below, was sleek and modern and featured 3D animated surfaces, clouds and subtle clock-like hash marks.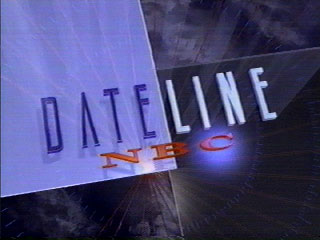 The show then switched to a warmer look but kept the same font, with its distinctive "A" character. The new look kept blue as a dominant color, but switched to a brighter hue while reds and oranges were added.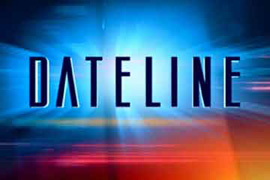 The newest version seems to have also dropped the majestic music originally used for the show.
Unfortunately, the latest look for "Dateline" didn't include much of a set update. Originally the show used Studio 3A, sharing studio space with "NBC Nightly News," a strategy that did a good job of creating an umbrella look and feel for NBC. Later, however, the show got its own set next door in Studio 3B.
This set, which included a functional second floor, wrapped almost 360-degrees around the studio and also boasted a rear projection screen, pivoting plasma screen and multiple stairs and levels. Also included was a control room dura that had special backlighting to create the illusion of subtle flickering as well as a futuristic chroma key cutout in a sort of trapezoid shape.
This same set also played host to NBC's Decision 2000 election night coverage with some minor tweaks.
The newest incarnation of Dateline's set, however, leaves much to be desired. Hosts now stand in front of a wall of faux windows with a cityscape behind it. These windows are so obviously flimsy and cheap that they look like a "Saturday Night Live" set.
It's strange that NBC doesn't use the "Nightly News" set's many projection screens or one of the "news nooks" (see comment on this post) equipped with large LCD screens to create a more eye-catching environment for the show.