NASCAR.com launches new site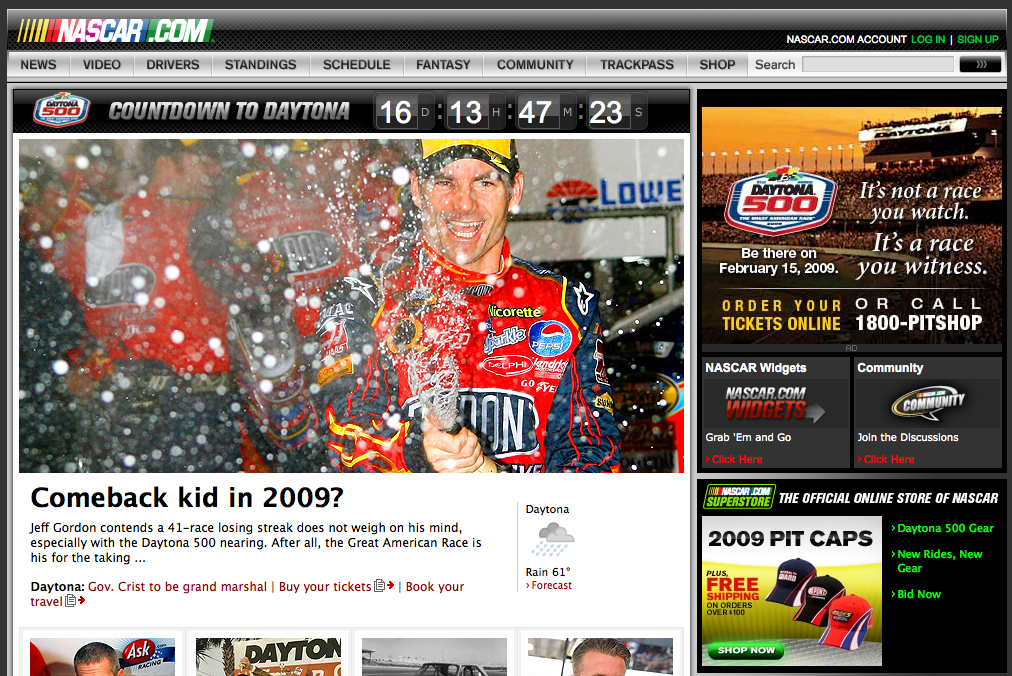 At NewscastStudio we like to cover more than just television news, we also like to cover sports. Recently we discussed the new ESPN.com redesign, and now NASCAR.com has followed suit, redesigning creating a more user friendly, open layout.
The entire site not fully online, but the redesigned homepage serves as good inspiration for local news sites. A big picture captures the readers eye and draws them in. While to an outsider this site may appear a bit crowded, the elements work nicely together. The sub stories are easily shown directly under the main story and can easily be found and clicked on.
Advertising is also incorporated at the top right along with widgets and other useful information.
It would be nice to see local media sites following this style, much like how CNN sometimes blows away the homepage for big stories. The new NASCAR.com was designed by Turner Entertainment Digital Network, a Turner owned company, the same company who also owns CNN.