CNNI debuts new Atlanta studio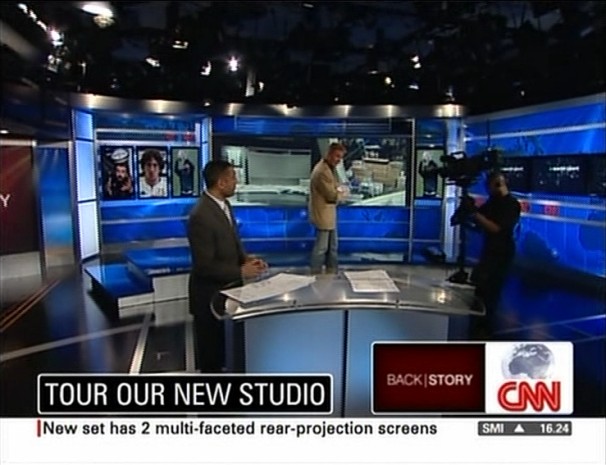 Courtesy of CNNfan.org and CNN Observations, CNNI in Atlanta has debuted a new studio replacing their previous home.
The new set heavily uses CNNI's new bluer color scheme along with a good deal of technology. A large screen is seen along with multiple monitors around the set. A raised platform gives the talent a place to present the news at screen level.
We will update this thread with more pictures once the full set is rolled out later tonight. More pictures after the jump…