The set with nine lives … well at least three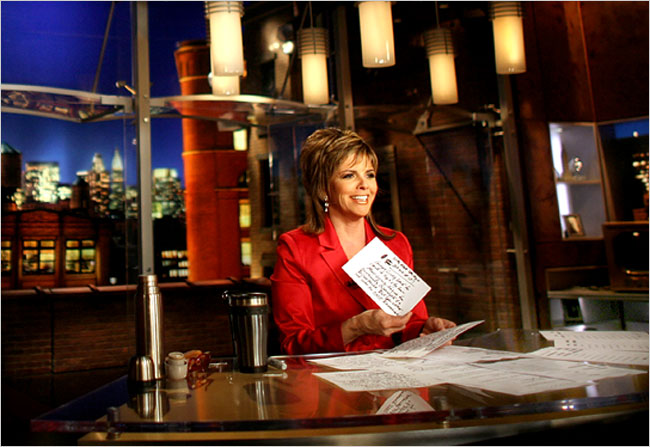 Jane Velez-Mitchell, who took over Glenn Beck's hour on HLN, has been originating from the set formally occupied by Beck. Before that, it was the home of Anderson Cooper's hour.
It's interesting that the set has managed to have such staying power when, in many cases, a new show pretty much means a new set. That said, it's a pretty neat set and it's nice that CNN has kept the set around.