5 Alarm Music to launch Sonicfire Pro 5 at NAB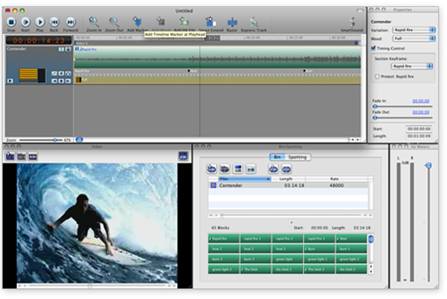 5 Alarm Music announced today that they will introduce Sonicfire Pro 5 as part of their NAB 2009 presence.
"A landmark innovation in music customization, Sonicfire Pro 5 is an easy to use program that allows film and video producers to marry tracks from 5 Alarm's First Degree Music Library, the first library enabled with the technology, with their content – whether audio, visual or web.  The exclusive needledrop distributor of Sonicfire Pro 5, 5 Alarm music will be hosting demonstrations of the program and giving away free software throughout the 2009 NAB Show at booth #SL9105 in the Las Vegas Convention Center.
Sonicfire Pro 5 enables users to seamlessly edit the timing of any track and fully customize the tempo, mood and even arrangement of any piece of music.  With key features including music timing controls, Mood Mapping® and Sensory Searching™ tools, the program is the most comprehensive music scoring software available.  Producers just click on a beat and drag it to a point in their content, and the software automatically adjusts so the length of the score is not compromised. In addition, users can tweak the tempo of the track to fit the scene. The combination of 5 Alarm's world class library and Sonicfire Pro's supreme software saves time and money, providing studio-quality results and enabling producers of all budgets to have professional sound in a few simple clicks."
For more information about 5 Alarm Music, visit their web site.