MSNBC.com partners with Newsvine for 'Elkhart Project'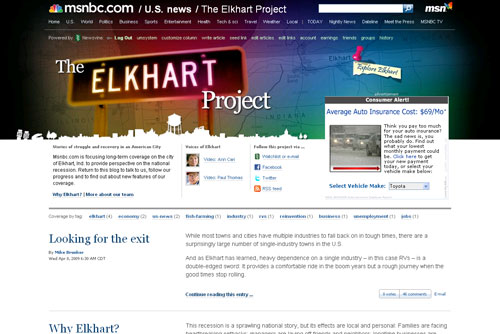 MSNBC.com is using Newsvine, which it acquired in 2007, to power a long-term blog-style feature on the Indiana town of Elkhart as it deals with the recession.
It's an effective way to present an interesting approach to coverage. The site itself is closely tied to Newsvine, with the the global navigation of its parent site appearing along the top. The body area, however, looks more like the newer style of MSNBC.com blogs.